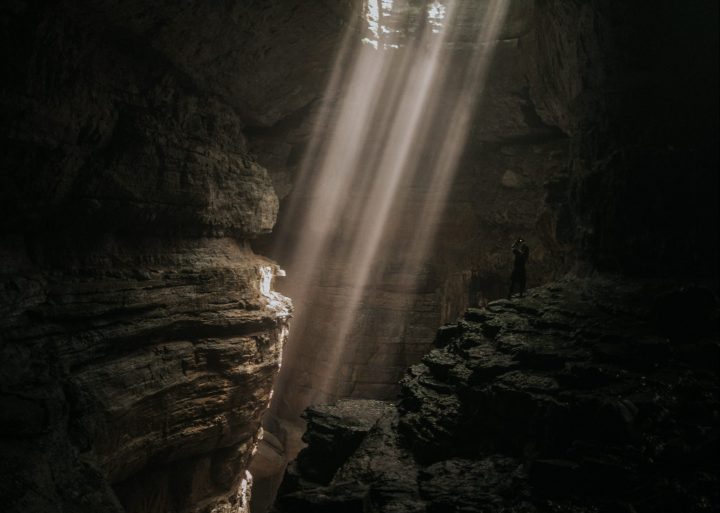 With all the ups and downs that 2020 has brought us, sometimes it's hard looking to the future. Many of us have a number of questions about what the next few months will look like: Will my school open? Is my job secure? Will things go back to normal?
We don't have a lot of answers to these questions right now. What can we do? Some of us default to worrying about the future, some of us distract ourselves with other things, while others try to put on their best positive faces, even though we don't feel it inside.
In thinking about these topics and how we should be responding to them, I remembered a scene from the movie Frozen II. Near the climax of the film, there's a song that Anna sings after she loses someone very close to her: The Next Right Thing.
It begins as a song of lament, doing a good job of showing what depression and hopelessness can feel like; "I've seen dark before, but not like this. This is cold, this is empty, this is numb." As the song progresses, it offers a glimmer of hope, an idea of what to do when things feel dark and uncertain; "Just do the next right thing."
For Anna in the moment, doing the next right thing means standing up, moving one foot in front of the other, "Take a step, step again."
But what does this mean for us? How does this help us right now when there is so much uncertainty in our lives?
In the 24th chapter of the book of Joshua it says to "choose this day whom you will serve, whether the gods your fathers served in the region beyond the River, or the gods of the Amorites in whose land you dwell. But as for me and my house, we will serve the Lord." (Joshua 24:15). It's not talking about making sure your whole life is planned out, or even saying that you need to know what the next few months hold for you.
No, it's saying that to make the choice to follow God this day. Just today. That can take a lot of pressure off us by choosing to focus on only one day at a time.
Also, in the book of Job, the title character is suffering greatly and receiving a lot of bad advice from those around him. But even though he doesn't have any answers for why his life has become terrible, he makes the choice to not curse God; he stays in dialogue with God through his suffering.
Rather than ending this post with a vague saying of "choose to follow God each day," I wanted to offer a few specific ideas of things you can do. So take a look at these ideas. I challenge you to give a couple of them a try and comment below with how they worked out!
Develop a morning routine (this can help create a sense of predictability to your life)
Try a new form of exercise three times this week (exercise is incredibly healthy, and trying a new form, biking if you're not a biker, running if you don't typically run, can give you some fun newness to your day)
Use social media to spread good news! Post an encouraging Bible verse, or uplifting song each day for one week.
Reach out to a friend you haven't spoken with for a few months and chat with them.
Write a letter to a relative (yes, an actual letter and not an email)
Build something with your hands (this can be a lego, a treefort, a pie, birdhouse, etc)
Work in a garden (being outdoors can help lift our mood)
Whatever you choose to do, remember that God gave us today. And today you can choose to do the next right thing.
---