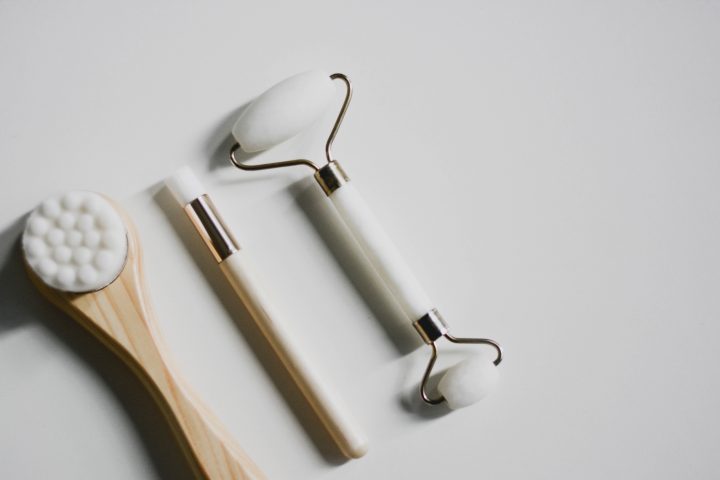 Yesterday, we talked about loving who God created us to be–so today we're digging into self-care.
Just like with self-love, my initial thought was that self-care isn't godly. It seems selfish. Doesn't the Bible say to care for others more than yourself? To put others first?
Yes, self-care can turn into sin—just like anything in this world. But it doesn't have to.
Is self-care biblical?
As Christians, our first questions should always be whether or not an idea or practice is biblical. In order to do so, we have to get to the core of what self-care is. Culturally, it's putting yourself first, which is certainly selfish. But, its foundation is found in resting and taking a break.
Genesis 2:2-3 talks about God resting on the seventh day, and in Exodus 20:8-10 God commands the Israelites to keep the Sabbath holy and use it to rest.
"The Lord is my Shepherd; I shall not want. He makes me lie down in green pastures. He leads me beside still waters. He restores my soul." (Psalm 23:1-3a)
Even Christ would pull away from the crowds and craziness of his life to pray and rest. Similarly, God rested after He created the world (Genesis 2:2).
Christ also told us that we need rest–and offered us rest in Himself from the burden of continual striving. "Come to me, all who labor and are heavy laden, and I will give you rest. Take my yoke upon you, and learn from me, for I am gentle and lowly in heart, and you will find rest for your souls. For my yoke is easy, and my burden is light." (Matthew 11:28-30.)
Self-care is important.
I honestly don't know the last time I felt relaxed. I'm stressed. Constantly. The moment I'm not, I immediately begin to stress about whatever it is I must be forgetting to stress about. Because I can't possibly have nothing to worry about, right?
The worst part is that a lot of you probably read that paragraph and thought, "Wow. That perfectly describes me." You've begun to think it's normal.
Recently, I went on a retreat with my youth group. My sister came along as a leader, and on the last night, I broke down—all of my stress about school and my various commitments had come to a head.
I remember telling her I just don't know how to do everything, but the thing that makes the most sense to cut out—beach volleyball—is the one thing I do to keep me sane. It's something just for me because I love it, not something I do to look better on college applications or to mentor the girls in my youth group. It's one of the only things I do that doesn't add stress to my life.
She responded, "That's okay. Sometimes you just have to focus on your 'you things.'"
Her unspoken meaning? "You can't give of yourself if there's nothing to give."
Yes, you are supposed to love and care for others. But you can't do that if you are constantly burnt out and/or at your breaking point. You can't push yourself to the point of breaking and still expect to grow in Christ and be able to care for and encourage those around you.
What does self-care look like for Christians?
For girls, the world's ideal of self-care is a day filled with sleeping, spending time on your hobbies, staying in your pajamas all day, and maybe doing a face mask or taking a long bath.
But what if self-care isn't just a day or a weekend? What if it's a lifestyle? Even more than that, what if it's a thought process and mentality, instead of just a lazy day?
Limiting self-care to something that simply rejuvenates you when you're feeling run down limits its ability. When you can change self-care from an occasional scheduled event to a lifestyle, you can experience a fuller, less stressed life. But how do we do that? What does Christ-focused self-care look like?
Personally, some of my favorite ways to practice self-care in my life are to spend time studying and memorizing God's Word, having things in my life that don't add stress (such as beach volleyball and writing), spending time with friends, and spending time with mentors who pour into me. When I do all of these things on a regular basis, I feel rejuvenated and relaxed. I feel ready to pour into others.
Taking care of yourself doesn't have to mean being lazy for a day. In fact, true self-care is far more long lasting, leading us to lives of rest and selflessness.
A Christian source of rest.
Luke 5:15-16 says, "Yet the news about him had spread all the more, so that crowds of people came to hear him and be healed of their sicknesses. But Jesus often withdrew to lonely places and prayed."
When Christ needed to rest, he spent time with his Father. Our Father. It's important to remember that the root of self-care is rest, and the truest place of rest is the Lord. While the world around us turns to temporary forms of rest, we can find an everlasting source of rest in God.
How does it affect our lives?
When we finally learn to take care of ourselves in a Christian manner, we will be more relaxed, leaving us with quieter hearts to listen to God and more energy to give to others. If we are more focused on Christ, we can lead more joyful lives, ready and willing to care for others.
To care for others, you have to be able to listen. To listen, you have to focus. To focus, you can't be distracted by your stress or upset about something in your life. Your attention has to be fully on the people you're with.
You have to care for yourself to be able to care for others. As much as you pour out, you need something pouring back into you. That's not selfish. That's honest.
So, take a break. Figure out how to be confident in Christ and who you are in Him so you can spread his love and grow into a deeper relationship with him. Find a mentor to pour into you so you can pour into others. Dig into Scripture and spend time in prayer and give rest to your soul. Love and care for yourself, so that you can better love and care for those around you.
---