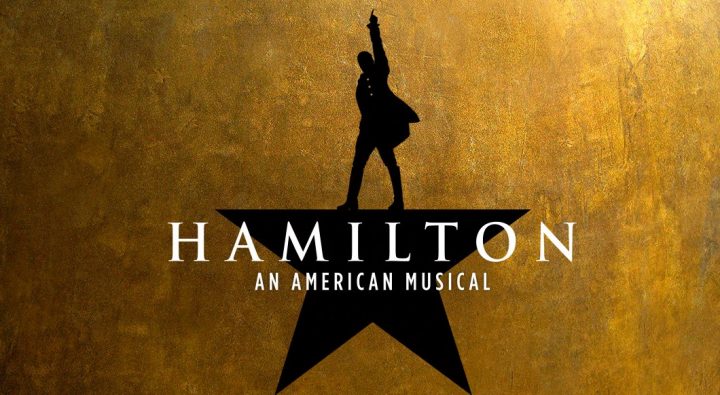 Editor's Note: Here at TheReb, we want young people to engage with culture from a Christian perspective–so we'll regularly talk about current cultural topics. However, not all media is appropriate for all ages or stages of life, so we encourage our readers to use discernment, listen to their authority figures, and ultimately, consider what is "good, true, and lovely" as they seek to glorify God in what they do and watch.
The Phenomenon
Hamilton is the break-out musical phenomenon about the life of Founding Father, Alexander Hamilton. It premiered on Broadway in 2015 and has since taken the theater world by storm! It collected a record 16 Tony nominations, winning 11, including Best Musical.
This summer it dropped on Disney+, causing countless fans, including myself, to collectively freak out and rush to watch it. The show does not disappoint!
I could fill pages gushing over the expert craftsmanship of the play, or talking about my favorite songs, but instead I want to take a deeper look into some of the aspects about the musical and see what we can learn from them.
Work of a Master Storyteller
The play, for those who have listened to, or had the privilege of watching in person or on screen, is without question a musical masterpiece. Lin-Manuel Miranda, the creator of the show, flaunts his skill with intricate melodies and complex lyrical moments that leave many viewers with their jaws on the floor.
The amount of climatic moments that are foreshadowed early in the play is impressive and the level of subtle references to other media is amazing (including a quick nod to both Shakespeare and Disney's Beauty and the Beast in the same line of one song).
Another fun detail is a member of the ensemble known as The Bullet. She has few lines outside of singing in the chorus, but ends up representing death in the show. It's quite fascinating to read about the details of where she is on stage when certain events happen or specific lines are delivered. I recommend reading about her character to any fan of the show.
These few details are a brief glance at the level of complexity and detail put into this play.
A Bigger Story Happening
Sometimes, especially in recent months, it seems as if our world is nothing more than chaos. It feels like there's no rhyme or reason to the events happening around us.
But that's not true.
God is still in control. He is The Master Storyteller. We may look at a piece of art like Hamilton and be amazed, but compared to how intricately God weaves our lives together, the play pales in comparison.
One example from the Bible that comes to mind is in the Old Testament and the story of Joseph. (Genesis chapters 37-50) If you remember the story, he was sold into slavery by his brothers who hated him, and spent years in bondage, before stepping into his destiny and saving his people from a severe famine. "You meant evil against me, but God meant it for good, to bring it about that many people should be kept alive" (Genesis 50:20).
If you want another life to look at to see God's intricate handiwork, I recommend reading The Grand Weaver by the late Ravi Zacharias. He did a great job showing how God can take moments in our lives that we might disregard or think little of, and turn them into something wonderful.
What Story are You Telling?
In the play, Alexander Hamilton is portrayed as a fiercely driven man who desires to make a name for himself; even to the point of singing "I want to build something that's going to outlive me." In fact, one of the songs rests on the refrain that "History has its eyes on you," suggesting that you need to do what you can now, so history will remember you favorably.
This idea of holding your reputation in the highest regard is not new. In the Bible, King Saul grew jealous when he felt his reputation, his legacy was threatened by David:
"And the women sang to one another as they celebrated, 'Saul has struck down his thousands, and David his ten thousands.' And Saul was very angry, and this saying displeased him. He said, 'They have ascribed to David ten thousands, and to me they have ascribed thousands, and what more can he have but the kingdom?' And Saul eyed David from that day on." (1 Samuel 18:7-9)
A good question to ask yourself is what story are you telling? Is it your story, with you as the central character? Or do you have someone else on the throne?
Look at how Paul viewed his role in the story:
"though I myself have reason for confidence in the flesh also. If anyone else thinks he has reason for confidence in the flesh, I have more: circumcised on the eighth day, of the people of Israel, of the tribe of Benjamin, a Hebrew of Hebrews; as to the law, a Pharisee; as to zeal, a persecutor of the church; as to righteousness under the law, blameless. But whatever gain I had, I counted as loss for the sake of Christ. Indeed, I count everything as loss because of the surpassing worth of knowing Christ Jesus my Lord. For his sake I have suffered the loss of all things and count them as rubbish, in order that I may gain Christ" (Philippians 3:4-8).
Paul realized that no matter how much he had achieved in this life, or how much people thought of him, that at the end of the day it was nothing when compared to knowing Jesus. He understood that this life isn't about our name being remembered, but about Jesus' name.
Are we living like Hamilton from the play, trying to get our name remembered in this life by what we do, or are we living trying to get God's name remembered through our life?
Take some time to remember the moments in your life that God wove together. How did you respond to them? Did you take undo credit for things working out? Did you lift up the name of Jesus.
And more importantly, what did you learn from those moments that will help you tell His story now?
---