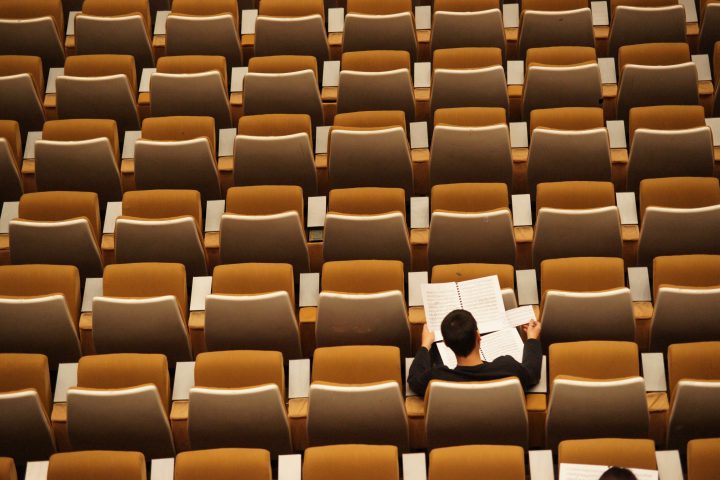 Humans crave routine.
Much of this routine is provided by our schoolwork, extracurriculars, jobs, and church activities. We have to wake up, shower, eat, attend class, and clock in at a certain time.
But, these days, our routines and habits have been disrupted by COVID. Even as the world slowly reopens, most of us will still be spending more time at home than normal. While the increased flexibility of learning and working from home may be fun for a while, it is also difficult on our minds and bodies because we need structure to function at our best.
To pursue our passions and dreams, we must develop discipline. The difference between a dream and an accomplishment is discipline! A part of practicing discipline is consistency, and having a routine will help us to be more consistent and therefore disciplined. I have struggled with creating a routine, but I realize in our COVID impacted world that a routine is necessary for us Rebelutionaries to keep doing hard things. So let's get to it!
Building a Routine
Brett Harris taught in Do Hard Things University that a routine empowers the wise version of ourselves to help the foolish version of ourselves. If we make a morning routine, then our wise planning selves are helping our sleepy morning selves, and we can complete the morning routine with our groggy, half-awake brains. If you do not have a plan of action when you wake up, you will most likely hit snooze because you lack a reason to get up (speaking from experience here!).A routine empowers the wise version of ourselves to help the foolish version of ourselves. Click To Tweet
Take Advantage of the Tools
There are lots of tools to help us build our routines.
Time tracking apps like Toggl and Timerly help you keep track of what you are spending time on during the day, which is very useful insight to have when building a routine and then carrying out that routine (I have Toggl running as I write this article!).
If you are an artistic person who enjoys drawing out your days, then bullet journals may be perfect for you! I know several people who love their bullet journals – here is a fantastic video on bullet journals and how to set one up. Or if you're like me and the artistic gene missed you, simple daily plans scribbled on a piece of paper can do the trick.
Building a routine is a subjective process, and it will be a little different every day of the week. Start by choosing which projects are most important (for me, that is studying for a big exam and fulfilling my internship duties), and then organize the day so that these priorities come first.
Routines also allow us to fit in activities that are enjoyable for us, such as working out or reading a non-school related book. Routines are not meant to be a taskmaster, but a way for us to prioritize the activities that matter most to us. If you need some advice on how to develop an early morning routine, check out this video by Maya Lee. She is a Christian, an elementary school teacher, and a ray of sunshine–she focuses on our motivation behind getting up early, and as she points out, when we have the right motivation we will have successful routines!
Start Your Routine with the Right Attitude!
Routines are not fun. Waking up early, especially when you could get away with sleeping in, is not fun. But the rewards that come from consistency and hard work are well worth the temporary pain. Hebrews 12:11 says "For the moment all discipline seems painful rather than pleasant, but later it yields the peaceful fruit of righteousness to those who have been trained by it."
Building an awesome routine and having a productive semester starts with us having the right attitude. As we face the disruptions and circumstances caused by COVID, we can make every day a good day be keeping our eyes focused on the Lord. Even when we feel alone, separated from our classmates, teachers, friends, and coworkers, the Lord is still with us, and He wants to help us and be our best friend.
While there are many aspects of our lives that we have lost complete control over (like when we get to go back to school or our extracurricular activities in person), there are still some things we have some control over. Let's maximize those things so that we can create productive routines.
The Power of Our Workspaces on Our Routine and Productivity
Our bedrooms, aka new classrooms, are very distracting. Our beds are ever present, luring us to take a nap in the middle of the day (I am guilty of succumbing to this temptation), our walls may be covered in colorful decorations, and our personal belongings litter most of our work surfaces. We might need to make some changes to allow ourselves to be more productive in our new environments. For me, that means clearing the surface of a large dresser in my room so I can use it as a standing desk. And if your bedroom just distracts you too much, move out to the dining room or living room! Make your environment work for you.
If you need some more tips for making your home a productive environment, check out this video comparing our lives in our COVID impacted world to an orbit around the earth in a spaceship. While it may be melodramatic, it does a great job describing how our homes have become much more than just a home in the midst of COVID. As the video points out, our physical environment greatly influences our routines and our motivations to work and relax, and we have power to turn our homes into a productive environment.
Even though our world has become a chaotic, unfamiliar place, we can still have an awesome, productive finish to 2020!
As Rebelutionaries, we are more than qualified to handle these new challenges with grace, determination, and grit. Join me in staying disciplined, building excellent routines, and glorifying God through our work!
---