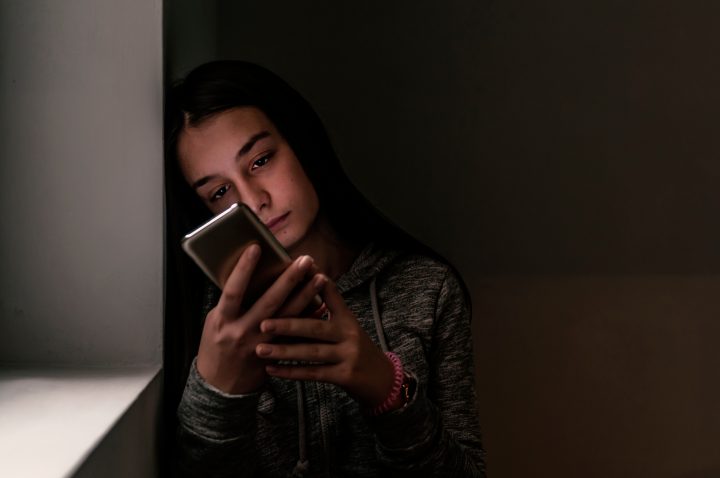 If you are anything like me, you have probably spent a lot more time on social media this year. This might have something to do with us all having to social distance for weeks, even months. I am so grateful that social media has enabled me to stay in touch with friends and family during a rather trying year, but I am still left to wonder, is social media doing more harm than good?
Broadband Search has released some fascinating research on just how much time we are spending on social media, "In 2020, the WHO estimates the average global lifespan is 72 years, and if we assume that many people now start using social media as young as 10 years old, that means the average person will spend a total of 3,462,390 minutes using social media over their whole lifetime." This equals a whopping total of almost six years and eight months! And come to find out, these six years and eight months have a major impact on people's relationships and mental health.
Diving into the Research
Last year, I did a huge, semester-long research project on social media and its impact on relationships, self-image, and mental health. I do not want to bore you with the many academic journal articles I read, so I will just give you the highlights. Many researchers have noticed our culture has become centered around living for likes and approval from people, which has been fueled by social media. Community used to refer to in-person relationships, whereas now entire communities exist solely online through social media.
Honesty is vital to nurture healthy relationships. However, social media encourages people to create an image that they think people will approve of and to guard their reputation. People end up creating a highlight reel through their social media, only posting what they think people will approve of and like.
I reviewed several articles specifically looking at social media's impact on the mental health of college students. One study from the Journal of Experimental Psychology found that social media usage was linked to concentration problems, fatigue, loneliness, and a general loss of interest. Internet addiction was strongly linked to depression. Researchers for the journal titled Educational Process: International Journal found that people turn to the internet, including social media, when they are feeling lonely and/or depressed, but rather than alleviate the problem, internet usage only deepens it.
Social media has literally changed the way people think – our phones have become a part of our brains. People commonly experience phantom vibrations, where you think your phone is going off, but it is not. A 2012 study showed that almost 90% of college students experience phantom vibrations. These phantom vibrations are a symptom of the obsession and the compulsion most people have to constantly be checking their phone.
Evidently, social media usage can carry some real problems with it. I am certainly not saying that social media is all bad – I personally enjoy using it! But I think there are some healthy limits to place on social media usage, and also some important truths to remember when we think about how we should be using social media:
Take a break from social media and enjoy God's peace!
As I mentioned before, many people turn to social media when they are feeling stressed and anxious, but it never truly makes them feel better. A great way to cultivate a healthy relationship with social media is to be able to take breaks from it! For the first two weeks of September, I completely logged off of Facebook, and it was wonderful. While I did miss it a little bit, I also noticed I was able to focus more on my internship and schoolwork. Social media withdrawals are real, but taking a break is well worth the temporary pain.
When we silence our social media, it gives us an opportunity to focus more on God's peace and enjoy His love. While social media can never cure our anxiety, God's peace can calm any storm, no matter how stressed we are. In John 14:27, Jesus tells His disciples, "Peace I leave with you, My peace I give to you; not as the world gives do I give to you. Let not your heart be troubled, neither let it be afraid." Jesus wants us to be at rest and at peace, and that never comes from social media.
Do not live vicariously through other people.
If I am honest, a lot of the time I am looking at social media because I am jealous of other people's lives. I see pictures of my friend's weddings, and I wish I had a boyfriend. I see pictures of my friends with their new babies and doting husbands, and I wish that I were somewhere close to starting a family of my own. Part of me thinks that through social media, I am trying to live vicariously through my friends, and I know I am not the only person who struggles with this.
We do not have to live vicariously through other people, wishing we had what they have. God has given us incredible hope for our future! He has good plans for us, a destiny for us to fulfill, and looking at other people's lives will not help us to accomplish our destinies. Hebrews 13:5-6 says, "Let your conduct be without covetousness; be content with such things as you have. For He Himself has said, 'I will never leave you nor forsake you.' So we may boldly say: 'The Lord is my helper; I will not fear. What can man do to me?'" Whether or not our lives are picture-perfect, worthy of a social media highlight reel, we have God with us! He has good plans for our future, and we will not have to enjoy them through a screen – they will be in real life.
Social media has many benefits, like allowing us to stay in touch with our friends and family when we are not able to see each other in person very much, but the research has shown us that social media also has many dangers. Social media can harm our mental health and damage our relationships if we allow it to, or we can take control of the influence that social media has in our lives and use it for our good. When we take a break from social media, allow God's peace into our lives, and stay content in God, we keep social media in its proper place.
---