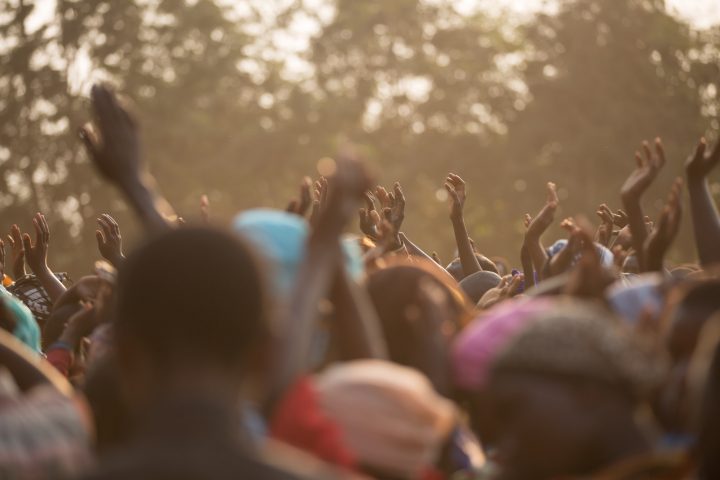 "Preach the Gospel" Is a Clear Command for Every Believer
Paul said in Romans 15:20-21, "It has always been my ambition to preach the gospel where Christ was not known, so that I would not be building on someone else's foundation. Rather, as it is written: Those who were not told about him will see, and those who have not heard will understand."
The question is, hasn't everyone heard about Jesus by now? After all, it's been two thousand years since Jesus told us to go preach the Good News to everyone on the face of the planet! Surely the existence of people who have never heard of Jesus was only a thing back in the time of missionaries like David Livingstone and William Carey, right?
Wrong. Millions of people have still never even heard the name of Jesus once, much less the entire Gospel!
The Bible is clear that there is only one name under heaven given to mankind that brings salvation from sins–the name of Jesus! In Romans 10:13-15 it says, "For everyone who calls on the name of the Lord will be saved. How then will they call on him in whom they have not believed? And how are they to believe in him of whom they have never heard? And how are they to hear without someone preaching? And how are they to preach unless they are sent? As it is written, 'How beautiful are the feet of those who preach the good news!'" In other words, it's not possible for these precious people to be saved unless we go to them and preach the Good News!
The heart of God is beating with passion to see worshipers redeemed for his glory out of every tribe, nation, and language group.
Click To Tweet
As we draw near to the heart of God and see the desperate needs of the lost and dying world around us, we begin to feel this same passion coursing through our veins. We realize that the very reason we exist is to know God and make him known to the ends of the earth!
So then, what should be our response?
How Young People Can Participate In This Great Mission
There are three things that young people can do to respond to the plight of those who have never heard the Good News of Jesus Christ.
1. Young people can GO!
Hudson Taylor once said in relation to the needs of the unreached, "It will not do to say that you have no special call to go… With these facts before you and with the command of the Lord Jesus to go and preach the gospel to every creature, you need, rather, to ascertain whether you have a special call to stay at home." God may be calling you to leave the comforts of your homeland and go to some other unreached people group to bring them the message of Christ. Begin preparing by praying for direction, seeking wise counsel, and researching your options. Short term mission trips, although often done poorly, can also be a great way to prepare for long term work
2. Young people can PRAY!
Jesus told us to pray to the Lord of the harvest to send forth laborers into his fields. It doesn't matter if you are a businessman in Europe, a stay-at-home mom in America, or a teenager in Africa–you can pray! Prayer is the fuel of missions. All of us are called to the vital task of calling out to God to send messengers of the Good News to those who have never heard it.
3. Young people can SEND!
Although not all of us are called to move to India or some other foreign country, we can all do something. Missionaries need financial support as they dedicate their time and energy to meeting the spiritual and physical needs of the world. God blesses his children financially so that they can sow back into his kingdom. As John Piper said, "Go, send, or disobey."
William Wilberforce said, "You may choose to look the other way but you can never say again that you did not know." With the command of the Lord Jesus to go and preach the Good News to everyone and with the knowledge that the task is far from finished, we are given a tremendous responsibility!
What an incredible mission! What a large, but noble undertaking. Could there be any better goal for Christian young people striving to do hard things than dedicating our lives to reaching the last remaining unreached people groups on the planet with the Good News of Jesus Christ!
---