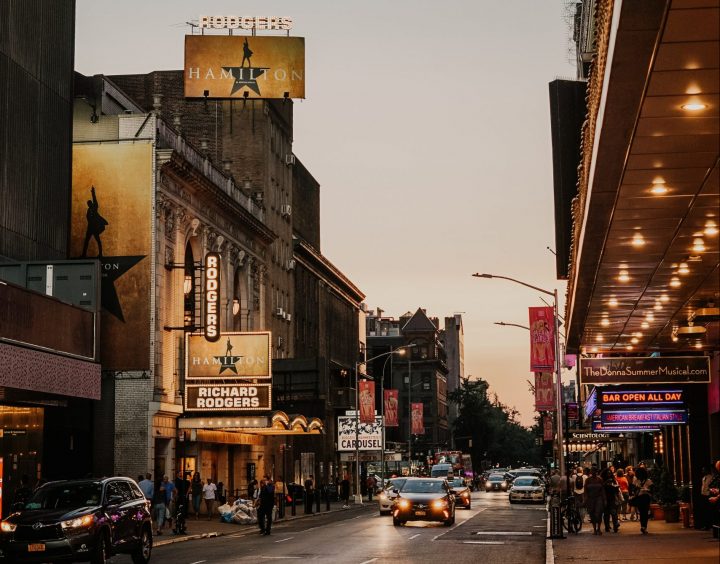 Sports. Physical Appearance. Republican/Democrat/Third Party. Biblical Knowledge. Pro-Mask or Anti-Mask. Games. Movies. Possessions.
There's so many potential idols in the world–things we worship instead of God. And we've all struggled with at least a few of them at some point in our lives.
What can be tricky about idols like these is that half of the time, they're good things. The danger happens when we turn these good things into ultimate things. I like how Timothy Keller describes idols in his book Counterfeit Gods, "What is an idol? It is anything more important to you than God, anything that absorbs your heart and imagination more than God, anything you seek to give you what only God can give."
Why do we have this tendency to put objects, people, labels, or ideas above God? This topic is becoming more and more relevant today and is something we all need to consider and examine in our own hearts. What idols do we hold? What things do we place above God? These are questions we need to answer.
And I think one of the most successful American musicals might help us answer those questions.
The hit Broadway musical Hamilton follows the life of Alexander Hamilton, from his arrival in America, through the revolutionary war, his appointment as Treasury Secretary, and ending with his death. Throughout the story, a thread of idolatry emerges if you pay attention. Let's take a look at Hamilton's idolatry and what it can teach us about our own.
Hamilton's Destructive Idol: His Legacy
In the play, Alexander Hamilton desires to make a name for himself. He craves status and success. In one of the first songs My Shot, Hamilton promises that, "Eventually, you'll see my ascendancy." This theme is soon followed in a number of places where he desires to gain and then protect the legacy he's built.
"If you gave me command of a battalion, a group of men to lead, I could fly above my station after the war." – Meet Me Inside
"God help and forgive me, I wanna build something that's gonna outlive me." – The Room Where it Happened
"This is the eye of the hurricane, this is the only way I can protect my legacy" – Hurricane
"If I throw away my shot, is this how you'll remember me? What if this bullet is my legacy? Legacy, what is a legacy?" – The World Was Wide Enough
Through the pursuit of cementing his legacy and status, Hamilton puts his family second and many of his actions hurt them. In the end, after he dies, yes, he has a legacy, but the play doesn't end focusing on his legacy, but on wishing he had more time. In the end, his idols could not bring him complete satisfaction.
"You could have done so much more if you only had time" – Who Lives, Who Dies, Who Tells Your Story
How much does this reflect our own lives?
God: The Only One Who Fills the Throne
Throughout the Scriptures, God continuously condemns idolatry. From Exodus where God says, "You shall have no other gods before me (Exodus 20:3)," to Colossians where it says, "Put to death therefore what is earthly in you: sexual immorality, impurity, passion, evil desire, and covetousness, which is idolatry (Colossians 3:5)."
Going back to Keller's definition of an idol, we can see that God's command for us to avoid other gods and to flee from sin is actually a rescue attempt rather than dictatorial commands. God knows that He is the only one large enough to sit on the throne of our heart. Anything else we set on the throne will ultimately leave us striving, like Hamilton, for things that were never intended to come first in our lives.
The final part of the quote from Keller says an idol is "Anything you seek to give you what only God can give." God gives life. True life. He gives freedom. He gives hope. He gives joy. He gives love. He gives peace. He gives goodness.
God is the true Giver of those gifts. Nothing else in this world can provide what God alone is meant to give. That's why all our idols always come up empty, because they're dry wells and dead-end roads, whereas God is living water and the way, the truth, and the life.
Take some time to think of the things you look to for peace, joy, life, or hope. Are they good things from God? Or have they become idols? Do you need to relinquish the spot in your heart they have taken and give the throne back to God? Don't be afraid to put Him on that throne–He is a good and satisfying king.
---