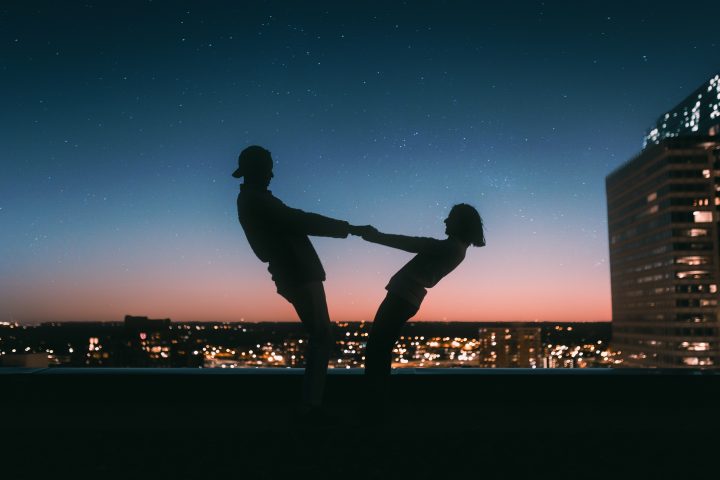 Several months ago, I attended a Young Republicans meeting. I dressed up and did my make up because, honestly, I was hoping to get a date! Toward the end of the meeting, a man tapped me on the shoulder, introduced himself, and asked me out to coffee. During our short conversation, he mentioned he was a judge. He was very friendly and kind, and we texted briefly that evening. We were both going on vacation in the next few weeks, which delayed our meeting. During that time, I started to wonder. I am twenty-one years old, but people typically think I'm older than I am. If this man was a judge, surely, he had to be older than me. But how much older?
He contacted me a few weeks later and said he would love to attend my church with me on Sunday and take me out for coffee afterwards. I knew I needed to address the age gap before we went any farther. Over text, I told him I was twenty-one and asked him how old he was. He was almost twice my age. I am not against age gaps in relationships, but twice my age is too much for me. Thankfully, he was extremely kind and apologized if he had made me uncomfortable, which he hadn't–the confusion over our ages was an honest mistake.
While the situation ended well, I was also disappointed. As a teenager, I dreamed about getting married young to one of my high school friends and starting a family quickly. But I am still single, and the romantic air of the Christmas season is NOT helping me to be content being single!
So what is a single person supposed to do when they don't want to be single anymore, but there are no romantic prospects in sight?! I don't claim to have all the answers, but I want to share a few keys that have greatly encouraged me!
Keep Your Hopes Up–But Place Them in Jesus
Romans 5:5 says, "Now hope does not disappoint, because the love of God has been poured out in our hearts by the Holy Spirit who was given to us."
God's hope is steady and sure because it is founded on God's unshakeable love for us. I realized lately that I've been feeling kind of hopeless about relationships because I've been setting my hopes and expectations on potential suitors. But potential suitors can fall through and cause disappointment. But when I set my hope on Jesus, I cannot be disappointed because my hope is not dependent on my circumstances. It's all about being stable in Jesus.
God gives good gifts to His children, which can absolutely include spouses! James 1:17 says, "Every good gift and every perfect gift is from above, and comes down from the Father of lights, with whom there is no variation or shadow of turning." I keep reminding myself that my future marriage will be a testimony to the goodness of God, that people will see God's grace and goodness in how myself and my spouse were brought together and how our callings from God complement each other so beautifully. My husband may not come into my life as quickly as I want him to, but the wait will be worth it because I can be assured that as I submit to God, He is working out His will and creating a masterpiece out of my life (and sometimes masterpieces take time!).
My spouse may not come into my life as quickly as I want, but the wait will be worth it because I can be assured that as I submit to God, He is working out His will and creating a masterpiece out of my life.
Click To Tweet
Singleness is a Beautiful Season
If you are anything like me, the last thing you want to hear when you want to be in a relationship is that "singleness is beautiful."
While marriage is in the future for most people who desire to be married, I think it is also important to remember that singleness is beautiful, and in many ways can be a more productive season than being in a relationship. This is a gem of an interview from the late Dr. Helen Roseveare. She lived from 1925-2016 and was a missionary doctor to the Congo for many years. She was also single for her whole life. She has much valuable insight that only the wisdom of many years following the Lord can bring. I don't want to steal her thunder by sharing everything in the interview, but she shares about the perks of being single (that she discovered firsthand during her time in the Congo!) and also what it means for your life to be truly satisfied with Jesus. She shares how when she fully fell in love with Jesus, it gave her the ability to be content for the rest of her life being single.
If your relationship status is not what you want it to be, stay encouraged! God has so much good in front of you and me, beyond what we can ask, think, or imagine (Ephesians 3:20). We can live in peace and joy today, knowing that God loves us, and He is the giver of good gifts in our lives — and the best gift is Himself (James 1:17). Keep your hopes up and place them on Christ. For followers of Jesus, the best is always yet to come!
---