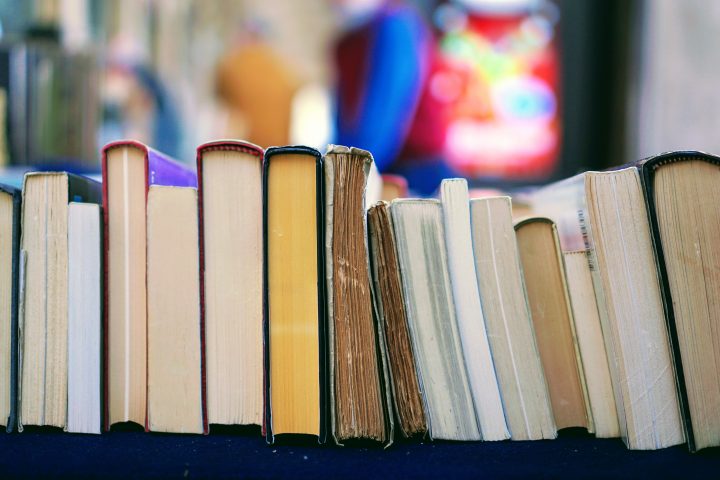 This post might feel like a New Year's Resolution post, but sometimes it's good to think about goals outside of the context of a new year. If we consciously consider desired goals even after the first of the year,  we can avoid the pressure of all our goals being connected to simply one time of year. Below is a list of ten things to read or watch this year and the area of your life they aim to benefit.
Spiritual Health
Just like eating right and getting enough exercise and sleep, our spiritual health is a vital part of our lives that needs as much attention. Here are three ideas on how to impact your spiritual growth in 2022.
1. Watch The Chosen. This is a great show that follows the disciples and those called by Jesus. The acting, writing, and production are some of the best of Christian media. Watching it is a great way to bring the Bible to life in a new way. (This works best in conjunction with studying Scripture)
2. Read Blessed are the Misfits by Brant Hansen. Brant Hansen is a Christian radio host and author. In this book, he shows how many of us Christians who don't feel like we connect to the church in the way we're supposed to are still a part of the body of Christ. If you've ever felt like you don't fit in with modern church culture, this book might be just the thing to read.
3. Go through a Bible study by a favorite Bible teacher. Finding a solid Christian voice can be really helpful in engaging in a Bible study. For myself, I've found a lot of Tony Evans content has been a great tool for small groups in the past.
Personal Growth
Many goals people make are connected to their own development. These come in all shapes and sizes from finding a stimulating podcast to listen to, learning a new hobby, and joining a sport to meet new people. I have two books you should read to help your personal growth this year.
4. The first is Soundtracks by Jon Acuff. I've been a fan of Jon Acuff for a few years now. Much of his content is focused on helping people succeed at their goals. Soundtracks is similar to many of his other books, but this time he centers it around the messages we tell ourselves. There is a lot of great information in there, especially if you've found yourself falling into the trap of negative self-talk in your life.
5. The other book is Mere Christianity by C. S. Lewis (or really any of Lewis' nonfiction). One way to grow as a person is to keep pushing ourselves to become better readers. The ideas and depth in much of his writing makes Lewis an excellent choice to learn from.
Emotional Well-Being
I don't need to tell you that life can be stressful. After the past few years, we all know that all too well. This is why we should never neglect our emotional state when considering all the ways to take care of oneself. I have a pair of books that can really help, especially with all that's been going on.
6. The first book is by Timothy Keller–Walking with God Through Pain and Suffering. In my experience, Timothy Keller has presented one of the best perspectives on suffering from a Christian point of view that I've heard/read. In his book, he goes beyond the 'pat answers' many Christians tend to give in regard to pain and suffering. For anyone who's suffered over the past few years (I think we all have to some extent) I highly recommend this read.
7. The second book is another by Brant Hansen; Unoffendable. Sometimes anger feels like the language of today. How many headlines are trying to trigger a response that, if we're honest, is full of anger? Brant walks us through how as followers of Christ we need to give up our right to anger. It's a challenging, yet enlightening read.
For Fun
Goals can't all be strenuous. We need to plan time to relax and have fun in order to refresh ourselves. Rather than just saying things like go for a walk or play a board game (which are both awesome activities! I personally like large strategy games) I want to give some thoughtful ideas that go beyond just having 'fun.'
8. Watch a favorite movie and then discuss with some friends or family what messages you saw in it. I have a group of friends whom I tend to watch a lot of movies with. Afterwards we often end up discussing the themes of the film we saw. These have been fantastic conversations that have strengthened our friendship over the years.
9. Listen to Adventures in Odyssey. Beyond being super nostalgic for me, I've admired the writing on this Christian radio drama for a long time. For myself, Adventures in Odyssey has been a great way to be entertained, laugh, and learn a spiritual truth all at once.
10. Watch The Prince of Egypt. If you're a film lover like me, then you'll probably appreciate the masterful work which is Dreamworks film The Prince of Egypt. It follows the Biblical story of Moses and the Exodus in what I consider to be the best adaptation of any story from the Bible put to film. It is awe inspiring and thought provoking. And need I mention the amazing collection of songs? It's one of my favorite films of all time and an excellent way for your family to spend the evening.
Are there other ways you've engaged with these areas of your life? I'd love to hear your recommendations for what things have helped you.
---