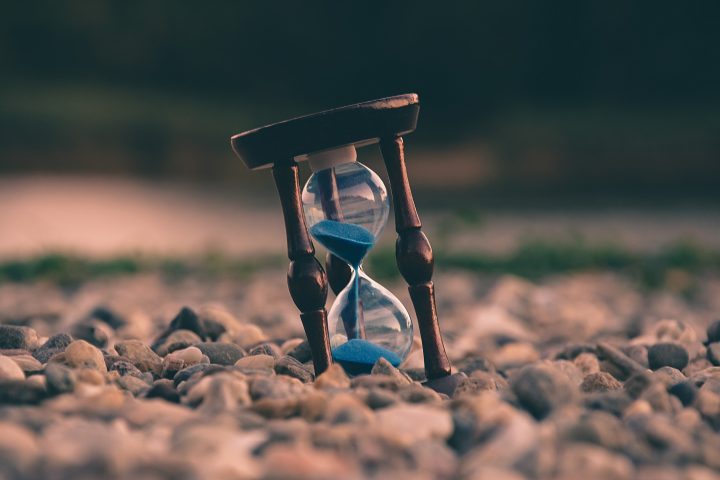 It's that time of year.
School started a few weeks ago. Many of us are adjusting from having lots of free time to having less and less as the school year progresses, and sports and clubs pick back up.
The large number of things to do, and the seemingly small amount of time to do them, can be overwhelming, especially for those of us who just finished a slow and restful summer.
With all the things the school year comprises, free time is scarcer than ever… but it's just as easy to waste.
Why We Should Value Our Time
When the Lord tells us to make good use of our time, it isn't a suggestion; it's something God explicitly commands us to do.
There are several Bible verses where we find this instruction, including Ephesians 5:15-17 which says, "Look carefully then how you walk, not as unwise but as wise, making the best use of the time, because the days are evil. Therefore do not be foolish, but understand what the will of the Lord is."
According to this passage, we make the most of our time by walking in wisdom and understanding what the will of the Lord is. We do this by following Jesus' ways instead of the world's and by growing closer to Him through reading His Word.
We make the most of our time when we walk in wisdom and understand what the will of the Lord is by following Jesus' ways instead of the world's and growing closer to Him through reading His Word.
Click To Tweet
To make the best use of our time is to wisely follow God.
God deserves every second of our lives to be spent glorifying Him. Of course, because we're sinful people, we fail, we waste time, and we end up dishonoring Him in some ways. And, unfortunately, we won't be rid of procrastination completely until Jesus comes back.
But, instead of being discouraged by all this, we can depend on God's strength each day to make the most of the time and opportunities we've been given.
Making the Most of Every Opportunity
Glorifying God in everything doesn't mean working all the time. We tend to equate productivity with godliness, and measure if we've glorified God in a day based on how much we got done. If we checked everything off our to-do list, we were "successful" and "productive."
The reality is that though we may get more done if we work all day, we will complete things in a more God-honoring way if we take time to rest and grow closer to Jesus and others. God is more concerned with how we do things than with how many things we get done.
Colossians 4:5 (NIV) tells us to, "make the most of every opportunity." I love how this translation uses the word 'opportunity.'
To answer, "How can I make this time count?" we must also answer, "What opportunities do I have to glorify God that I can take advantage of?"
Who around me needs encouragement? How can I serve others right now?
Are we making the most of these opportunities to reflect Jesus or are we too focused on accomplishing what we deem important?
How Culture Uses Time vs. How the Christian Should
Our culture has found many wasteful ways to spend their time. Some of them are:
· Scrolling on social media – Social media itself isn't bad but scrolling for an extended amount of time for no particular reason is not a good use of our time.
· Filling our minds with ungodly things – What kind of media are we consuming? Is it content that is truthful and glorifies God, or content that pulls us away from Christ?
· Procrastinating – Things of value should be prioritized, not pushed to the side.
· Excessive time in isolation – Humans were made for community. If we are spending the majority of our free time alone instead of pursuing godly relationships with others, we are not fulfilling God's purpose for us.
In contrast, as Christians we should spend our time in worthwhile, God-honoring ways. Some good uses of our time are:
· Fellowshipping with our family or friends – Building and strengthening relationships with people glorifies God.
· Reading the Bible – This helps us learn more about the Lord and His truth.
· Learning – Growing our understanding or learning a new skill glorifies God.
· Serving people – The Bible tells us to love others.
· Doing "that thing" on our to-do list – Resisting procrastination helps relieve stress and give us more time to spend with others.
· Reading, creating, or doing another activity to unwind – God tells us that rest is good.
Many of these things are obviously good or bad uses of our time. But sometimes, how we should spend our time is less clear-cut. Sometimes we have two good options, or all our options seem unenjoyable.
In this case, I encourage you to ask what the purpose of the activity is. For example, you may prioritize completing your homework (a good use of time) over talking on the phone with your friend (also a good use of time) because you know your hard work and faithfulness in school glorifies God. Colossians 4:23 says, "Whatever you do, work heartily, as for the Lord and not for men."
We can also look to other Christians for good examples of how to spend our time. One Christian I admire is Jim Elliot. He was a missionary that eventually died while on the mission field. However, before he set off to do missions, he spent his time studying, learning more about God, and building relationships with people. These may have seemed like boring, mundane ways to spend his time in comparison to what he would do later in life, but they were worth it.
Time is Precious
Are you making the most of your free time?
Time is one of the most precious things we have because it's a limited resource. One day, we will run out of time on this Earth.
I want to have the biggest impact possible for Jesus in that time, even if it's through seemingly small things… like how I spend my free time.
---