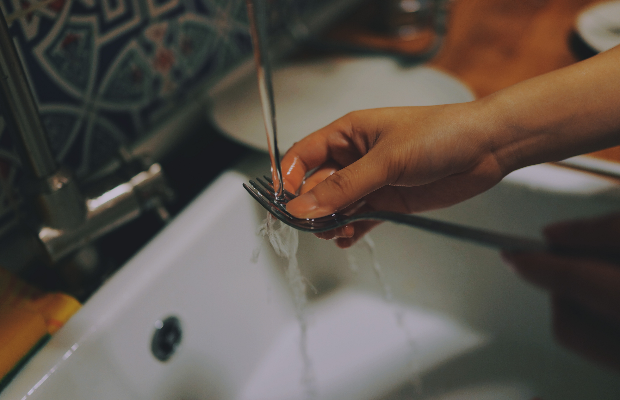 I remember the feeling I had when I finished reading Alex and Brett Harris' book.
Do Hard Things had sparked a passion to reach farther, snap expectations, and live my teen years to their fullest potential. I was armed with invaluable encouragement and ready to step out and conquer.
But something seemed to stand in my way.
Life.
How could I raise money for orphans, jumpstart a business, and publish a book when high school subjects demanded my time, and siblings invaded my space? Algebra, chores, music practice, church events, and writing projects stacked themselves up into an imposing wall that restrained me from the world of "hard things" beyond.
So, I rewound. It was several months after I finished reading Do Hard Things that I traveled back to a chapter I had mistakenly disregarded. The chapter was called Small Hard Things.
What are small hard things?
They are the seemingly insignificant, the routinely mundane, the everyday actions carried out where notice and fame are least likely. Found at home, church, and school, small hard things are located in the ordinary places where my Rebelutionary spirit is tested most. 
Small Hard Things at Home
 I'm a new blogger. One of my favorite things is to take the truths I learn from Scripture and transfer them to personal insights in the form of blog posts. And though I always stand one-hundred percent behind the words I write, I have to be careful.
 It's way too easy to write one thing, and do another.
 If I'm not serving my siblings at home, should I post an article encouraging other teens to serve their siblings? If I'm not witnessing boldly about Christ to my neighbors, then can I expect my readers to do the same?
 Home is where hard things begin. But my heart is never naturally inclined to sacrifice itself for these small tasks. My heart craves the fame that accompanies big hard things.
"The heart is deceitful above all things and desperately sick; who can understand it?" (Jer. 17:9)
 And, if home is where the heart is, then home is where my sinful heart is most flagrantly displayed.
 Vacuuming, setting the table, poking out a piano piece, laboring over a chemistry problem, folding towels, making my bed… these are the mundanities that most deeply challenge my mindset. The mundanities that are transforming my mindset to that of a Rebelutionary.
 And that means they are significant.
 Small hard things at home prepare me for bigger hard things in the days, and years, and world beyond. 
Small Hard Things at Church or School
It's sad to see the sin habits that subtly infiltrate the church. Especially among young people. Behaviors such as gossip, dirty language, impure conversations, and using God's name in vain seem to be growing more and more common. I don't make this list to point fingers, because I'm too often among the guilty.
Just as my practice to do small hard things at home is difficult, so it is among my peers at church. Maybe the peers you're looking to please are in your class or roaming the halls of your high school. No matter the environment, it's never comfortable to be labeled, "The Christian" or, at church, "Super Spiritual."
Why?
Because standing out and standing up for what is right is a hard thing, especially in those environments with which we are most familiar.
Christ Is Worth Doing Small (And Big) Hard Things
 Chores and work at home dull my enthusiasm. Peer pressure at church or school tightens my lips and clouds my discernment. But God knows that if I can't do hard things in these places, then I won't do hard things in places beyond.
 Jeremiah 12:5a said it like this: "If you have raced with men on foot, and they have wearied you, how will you compete with horses?"
 Home, church, and school prepare my young mind and heart to reach farther, snap expectations, and live my teens years to their fullest potential because no matter where I am, Christ is worth proclaiming.
 He is worth doing small (and big) hard things.
 This aligns with the apostle Paul's commission to the Colossians, and to us as Rebelutionaries.
 "And whatever you do, in word or deed, do everything in the name of the Lord Jesus, giving thanks to God the Father through him." (Colossians 3:17)
 The Harris brothers capture this mindset as well:
 "…Your actions at home, at school, at church, and elsewhere in your community can bring honor and glory to God if you are willing to throw yourself into them 100 percent just because they're things He has given you to do."