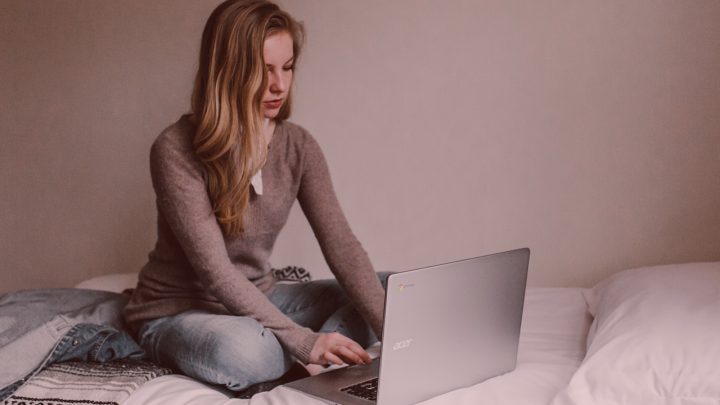 TheRebelution.com reaches tens-of-thousands of Christian teens, parents, and youth workers each month and is one of the largest online platforms to regularly publish young people. Over the last five years we've published over 300 young writers, many for the first time.
If you are looking for an opportunity to exercise your writing muscles, write something you're truly proud of, and share it with thousands of your peers — we'd love to have you join our community of contributors.
Our editors and contributors have gone on to write for other major platforms like Desiring God, The Gospel Coalition, Crosswalk, Relevant Magazine, Focus on the Family, and many more. Several have been offered book contracts from major Christian publishers like Crossway, Baker Books, Bethany House, Zondervan, and others.
While we cannot post everything we receive, following the submission guidelines carefully will give you the best chance of being published.
NOTE: We do not compensate our writers nor will we publish a piece for payment. Send us your fully completed original article and we'll consider it for publication.
Include the following with all submissions:
Paste your submission into the body of your email. Do not attach your submission as a Word Document, Pages Document, or PDF file (or any other format) — since copying from those documents will make formatting your post for the web much more difficult.
If you've never been published on TheReb before, include a 50-75 word bio of yourself, written in the third person (e.g. "Joe Smith is a 16-year-old superhero from Gotham City…"). NOTE: If you have been published on TheReb before, we do not need your full bio, just your name and any updated information.
Include a good photo of yourself to accompany your bio.
Paste direct links to any social media pages or websites you'd like included on your author page.
We will occasionally re-post content that has been published on your personal blog. However, submitting already-published work will reduce your odds of being accepted.
Please submit original content and give us 3-4 weeks to decide whether to publish your piece. We receive a lot of submissions and may not have gotten to yours yet. You are always welcome to email us and check on the status of your submission.
Submission Guidelines

---

Publishing an article on TheRebelution.com is a great way to reach thousands of your peers around the world and flex your muscles as a communicator. Read the following guidelines carefully to give yourself the best chance of being published.

Content: Articles can cover a wide-variety of topics relevant to young adults (e.g. productivity, high school or college, spiritual growth, motivational, etc.). They do not need to explicitly reference "rebelling against low expectations" but these kind of tie-ins are welcome. (We recommend you spend some time perusing the site and becoming familiar with the direction and style of our content.)
Length/Formatting: Aim for between 800-1200 words. Keep your paragraphs short. More than 3-4 sentences will make your paragraphs too dense. Sub-headings to break up the content as well as numbered or bulleted lists also make your post more readable.
Editing: We will likely copy-edit your post for grammar, punctuation, spelling, etc. Articles that require substantive editing will most likely be rejected for that reason alone. If possible, have a good editor go over your submission before sending it in. Your style should be professional but personal. References to deity should be capitalized.
Scripture: For Scripture quotations, use the English Standard Bible (ESV), New King James Version (NKJV), or New American Standard Bible (NASB).
Submitting: Submit your completed, polished article for consideration by our editorial team–one article at a time. Please note we only consider finished articles; we do not accept pitches.
Further questions: If you have any questions, feel free to contact the editorial team at

[email protected]

. We are happy to work with you and answer questions! Please do not contact us with questions about sponsored posts.




---