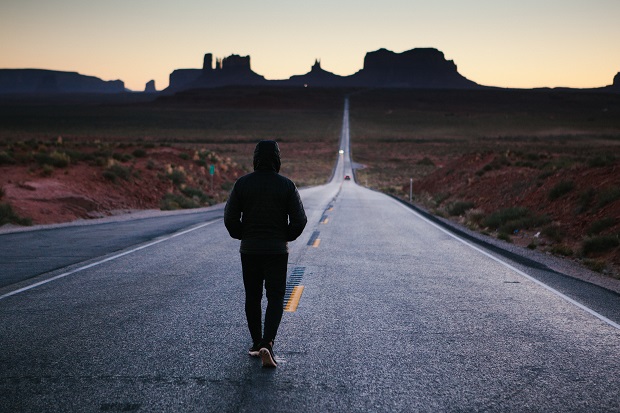 ---
Everyone has a model to which they compare their lives, a kind of outfit they want to dress themselves in.
As children, we had an unselfish kind of admiration. Our heroes, whether real or fictional, did good and left a beautiful difference on the world, so we resolved to do the same.
But that was childhood.
As we enter the teen years, our simple admiration turns to envy as we compare ourselves to these heroes. Comparison, if left uncontrolled, attempts to overtake our lives with an illusion. It tantalizes us with the idea that if only we change ourselves to become more like those we admire, we'll be satisfied and lead fulfilling lives.
The problem with illusions, though, is that they never give us the whole picture. Comparison is, in reality, one of the devil's greatest deceivers. But before we fight it, we must understand the truth behind what it seems to "offer."
Comparison places your identity in someone else.
"For just as the body is one and has many members, and all the members of the body, though many, are one body, so it is with Christ…For the body does not consist of one member but of many. If the foot should say, 'Because I am not a hand, I do not belong to the body,' that would not make it any less a part of the body." – 1 Corinthians 12:12-15
When we compare ourselves to others, constantly worrying over whether we are better or worse than our neighbor, we aren't being ourselves. We don't recognize that God has given each of us a unique purpose and that he has equipped us with the abilities and strength to achieve that purpose.
If, for instance, an aspiring musician said, "Yeah, I think I'm a good singer, but I'm probably not the next Elvis," those around him would think he hasn't made his identity his own. It sounds more like he isn't confident in himself, like he has no hope for who he is, and instead chooses to trust someone else to give him his identity.
When we act like that musician, trying to gain more than we lose, we don't realize that we're slowly losing everything. Just as a foot, in wanting to be a hand, doesn't realize it's losing itself, so we, in comparing ourselves to others, don't realize that our very self is shriveling away.
Comparison limits your potential.
"But as it is, God arranged the members in the body, each one of them, as he chose. If all were a single member, where would the body be?"- 1 Corinthians 12:18-19
When we compare ourselves and worry about how fast or far we'll "make it" in life, we don't go fast or far at all. In fact, we completely stop everything we're doing, and that's when the devil comes into our idle hands and paralyzes the ability to do hard things.
It's in those times that our potential is completely wasted in making excuses—in continually pointing fingers at those who seem to have everything. When we let our reckless comparison consume us, not only are we hurt, but we forget that we're supposed to work together as the body of Christ, and not act like the stubborn individuals we are. In addition, we forget those around us who spend night after night, day after day, hungering for Christ's love—the same love that may only come to them through us.
Comparison dissatisfies.
"On the contrary, the parts of the body that seem to be weaker are indispensable."- 1 Corinthians 12:22
One of my most trusted mentors once said that "comparison kills contentment." I've never found another maxim more helpful.
When we try desperately to be like others, we find ourselves dissatisfied in the end. Even if we think we're on the edge of finding where we belong, the person we're trying to be like betrays us as we realize they aren't perfect after all, and we're left helpless, standing at the very spot we began our search for identity.
Yet God is always willing to mend our broken souls. Psalm 34:18 says that "the Lord is near to the brokenhearted and saves the crushed in spirit." He is waiting for each of us to come to him, to bow before him and surrender our desperate, sorrowful pursuit of the world's tempting offer of satisfaction through comparison.
God is beyond satisfying. Walk in faith, and the crown you'll receive in paradise will be a crown beyond compare.
---
Share Your Thoughts in the Comment Section!
---