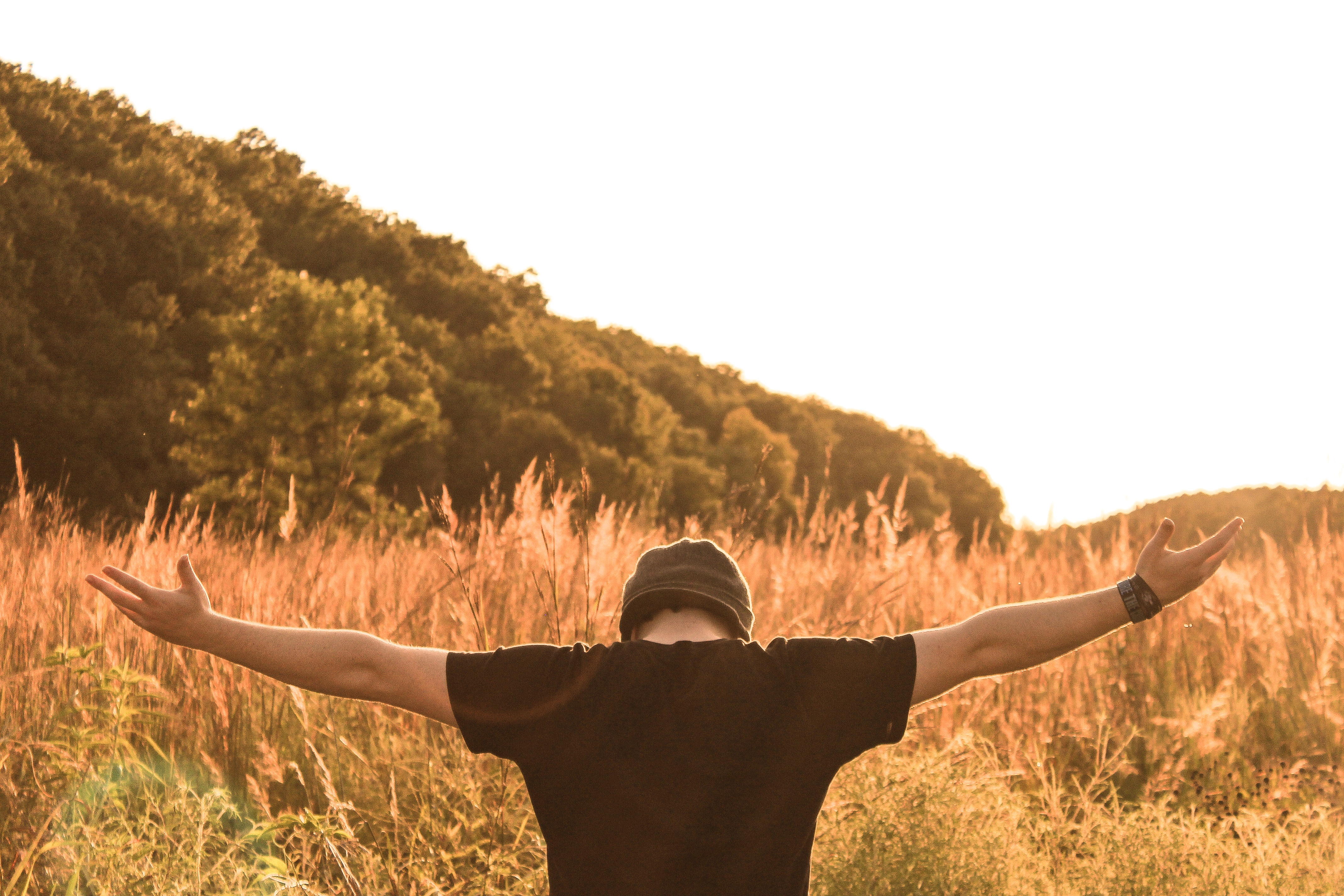 "Breakfast!" Comes the call from downstairs.
In a zombie-like state I drag myself out of bed, stumble down the stairs, and collapse into my chair, looking as if I'd just run a triathlon. Comatosely eating whatever food is set before me, I begin the long trek up the stairs and give myself forty minutes until I start my day.
That's how my days used to begin. In a state of indifference, routine, exhaustion, and boredom. What if we sometimes seek God the same way?
What if we pray out of routine or requirement, simply going through the motions, achieving neither nearness to God nor joy while praying? What if our quiet times and Bible readings consist of words on a page, and no more depth of thought than the pages themselves? What if our worship is nothing more than rules, regulations, and songs on our lips but not our hearts?
What is Worship?
These questions scare me, because I am guilty of these things so often. Worshiping God is tough, because worship is more than the songs before church service. Worship is the way we live. Romans 12:1 says, "I appeal to you therefore, brothers, by the mercies of God, to present your bodies as a living sacrifice, holy and acceptable to God, which is your spiritual worship."
This is our worship: offering our lives up to God. This can take many forms, such as prayer, singing praise to God, and reading his word–as these are all things we are commanded to do–but ultimately worship is living our lives for God.
Worship does not only bring glory to God, but draws us near to him. 1 Chronicles 16:11 commands us to "Seek the LORD and his strength; seek his presence continually!" So, seeking the Lord and his Presence will draw us near to him, allowing us to worship in spirit and in truth. Finally, the Word says in James, "Submit yourselves therefore to God. Resist the devil, and he will flee from you. Draw near to God, and he will draw near to you." So, God wants us to resist evil and seek him, and when we do this he will draw near to us.
Prayer
To truly seek God in our lives and worship, Christians must pray.
1 Thessalonians 5:16-18 reads, "Rejoice always, pray without ceasing, give thanks in all circumstances; for this is the will of God in Christ Jesus for you." If this is the will of Christ Jesus, then surely Christians must obey this call.
This passage calls us to make a habit of prayer. This is not to say that we should make prayer a chore or simply part of routine. Instead we should pray intentionally, but joyfully. Prayer is direct communication with God, and nothing helps us seek and worship God like prayer.
Prayer helps others as well as ourselves. All throughout the apostle Paul's letters, he exhorts the believers to pray for him and his colleagues in the faith. Paul also mentions that we should pray for unbelievers and authorities in 1 Timothy 1-4. Prayer is not only a powerful way to draw near to God, it is a powerful way to draw others near to him.
The Bible
In our present day American culture, books are no longer expensive and valuable. They can be read online, through countless apps, or via the local library, which would have put any ancient country's book collection to shame. The Bible itself is available in free e-books and apps.
However, none can deny the power of God's word.
Of this you have heard before in the word of the truth, the gospel, which has come to you, as indeed in the whole world it is bearing fruit and increasing—as it also does among you, since the day you heard it and understood the grace of God in truth. (Colossians 1:5-6)
The Word of God is not a dead, irrelevant ancient text, rather, "the word of God is living and active, sharper than any two-edged sword, piercing to the division of soul and of spirit, of joints and of marrow, and discerning the thoughts and intentions of the heart." (Hebrews 4:12-13). Wow. And Paul writes in 2 Timothy 3:16, "All Scripture is breathed out by God and profitable for teaching, for reproof, for correction, and for training in righteousness, that the man of God may be complete, equipped for every good work."
It is abundantly clear that the Bible, God's Word, changes lives. If God created everything through His speech, imagine what He can do with his written Word. How would your life look if you increased your Bible reading, and truly sought God in his word?
Worship is Not Limited
We serve a limitless God and we can, and should, worship him in many ways. We can do this by using our gifts and serving where we feel called to serve. We can do this by seeking God in song and praise, or by evangelizing and teaching to others. Sometimes the greatest experiences of life are found by realizing a new way to worship jim. For me this has been writing for God, and witnessing to my friends, and I am sure there are many more ways to worship that I will discover by God's grace and guidance. I encourage and implore you to find these individual ways of worship in your life.
My wish and hope is that as the Church, holy and set apart, we would worship God in spirit and in truth. Our Abba has placed his spirit into us so that we might call out to him.
While writing this article, God made me think of the song, "Heart of Worship". I've heard the song a couple of times, and the lyrics are simple, but striking. "I'm coming back to the heart of worship, and it's all about you, it's all about you Jesus. I'm sorry Lord for the thing I've made it, when it's all about you, it's all about you Jesus."
God created us to worship, and the object of our worship is him. Our lives would be changed if we no longer gripped them selfishly tight, but willingly surrendered them as a living sacrifice to the God who knew us from the beginning.
---