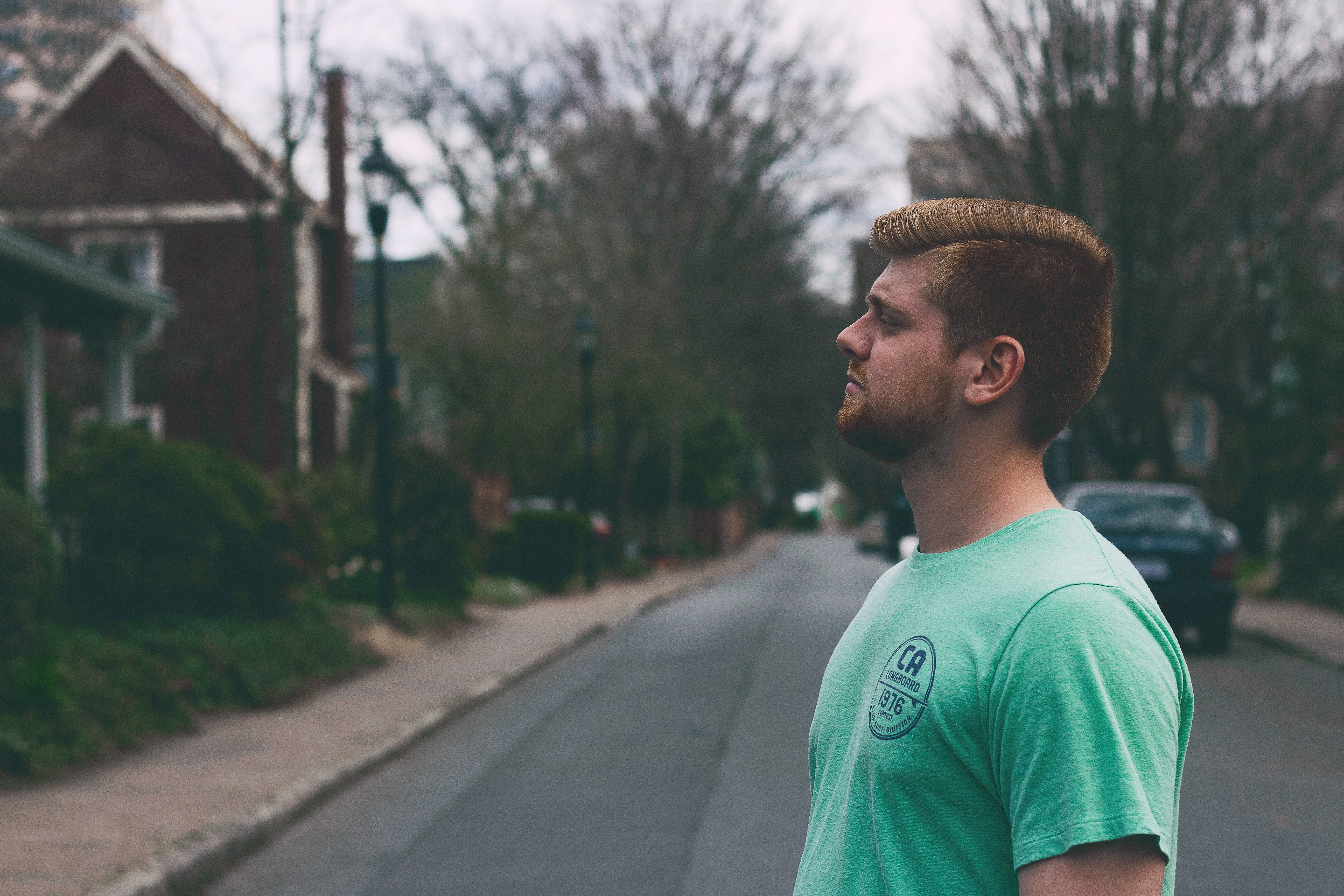 ---
"What car were you in?" He asked.
"I wasn't in a car. I was running home and wanted to offer any needed assistance," I replied.
After thanking me for stopping and returning to the phone clutched in his hand, I resumed my Garmin watch, though home was a mere three-tenths of a mile from the intersection where multiple cars collided on a sunny afternoon.
Did the Holy Spirit prompt me to stop and respond? Because one time I stopped on the slim shoulder of a two-lane road for a beige Honda Accord.
That ended differently.
Figuring the driver might be asking for directions as the car slowed to a stop, I approached the passenger side window and asked if I might help with some local navigation. He stared back at me blankly. One second. Three seconds. He's not blinking. Five seconds. Did time just stop? Growing afraid, I stepped back.
"I'm sorry, man. I didn't mean to bother you."
He drove off and my pace quickened. Looking back, was he simply stopping as a courtesy to me as a runner on a narrow stretch of road? If so, why did his facial expression exhibit disdain and betray the car's perceived intent? I still don't know, but I remember thinking in that moment, "It's easier not to care."
Of course, God repeatedly commands me to care about my fellow man in the Scriptures, the most famous instance of which concerns a Samaritan.
He Wanted to Justify Himself
In Luke 10, a scribe queries Jesus about what he must do to inherit eternal life.
Jesus asks him how he reads the Law, to which the scribe replies, "Love the Lord your God with all your heart and with all your soul and with all your strength and with all your mind. Love your neighbor as yourself."
Jesus commended his answer, but the scribe pressed: "And who is my neighbor?"
Why did the scribe seek justification about the identity of his neighbor? In the words of minister Matthew Henry, "Many ask good questions with a design rather to justify themselves than to inform themselves, rather proudly to show what is good in them than humbly to see what is bad in them."
To put another way, is it not easier to cultivate a spirit like that of the scribe when it comes to loving others? To elevate justification instead of instruction, to showcase what's good instead of humbly confess what's bad?
The scribe, an expert in the law, knew his neighbor—fellow Jews. Not Gentiles mind you, especially a Gentile like the Samaritan that Jesus referenced in his parable after the scribe posed his second question. You know the story. A Jew falls into the hands of thieves and is left to die on the road. A priest and Levite come upon their fellow Israelite but proceed without dispensing any aid.
A Samaritan, says Matthew Henry, "who never took into consideration what country he was of," exhibited a tender, gracious pity. Jesus asked the scribe which man was neighborly to the man who nearly died. "The one who had mercy on him," the scribe replied.
Golden Years
Elsewhere in the Scriptures, Jesus said, "Do to others what you would have them do to you, for this sums up the Law and the Prophets." (Leviticus 19:18)
Like the parable of the good Samaritan, this "Golden Rule" spurred debate among the rabbis about neighbors. Who are the others that Jesus references?
Go forward a few verses in the fifth book of the Bible.
"Leviticus 19:34 requires that the 'alien' in Israel is not to be mistreated, but is to be regarded as a Native-born Israeli. So Jews must love non-covenant members just as themselves," says Dr. William A. Simmons, professor of New Testament and Greek at Lee University.
In Jesus's parable, the priest and the Levite mistreated their countryman by ignoring his pleas for help; the "alien" (Gentile) administered life-saving support. He was a neighbor.
In retrospect, I can't help but wonder what that father at the scene of that accident I encountered believes. Is he Jewish? Catholic? Protestant? A Buddhist? An agnostic or atheist?Like the Samaritan, I wasn't concerned with his spiritual beliefs at that moment in time. No, I simply desired to help. Conversely, that awkward, off-putting encounter with the man in the Honda caused me to rethink a servant's heart—yet again.
The parable of the good Samaritan and the Golden Rule are deeply arresting in the context of being a neighbor.
"If you love those who love you, what reward will you get? And if you greet only your own people, what are you doing more than others?" asks Jesus. If Christ followers only love other Christ followers, the kingdom of God will not widen.
These Eyes
As a runner, I've come to the realization that I have a dire disconnect with motorists in the context of the good Samaritan.
I rarely see my fellow citizens as neighbors, but threats to my physical safety. There's understandably a conversation here about the prevalence of distraction courtesy of smartphones, but I stand guilty of repeatedly violating the caution issued by the apostle James.
"With the tongue we praise our Lord and Father, and with it we curse human beings, who have been made in God's likeness. Out of the same mouth come praising and cursing," he writes. Though I'm not one given to verbal cursing, my eyes towards drivers who fail to acknowledge my presence in a crosswalk or a turn lane reveal a heart that's anything but a wellspring of life. (Proverbs 4:23)
"My brothers and sisters, this should not be," adds James.
As a first-time father, the weight of practicing the Samaritan's heart—to "love your neighbor as yourself"—is further amplified with the watchful eyes of a child.
"Set an example," Paul tells young Timothy. Set an example in speech, conduct, love, faith, and purity. Paul's words, like a father to his son, affirm the greatest commandment: love God and love others. Or love others like you love God. Suffice it to say that there's much work to be done on my part.
A few days ago, I was finishing a run. Unsurprisingly, I was close to home again. Hazard lights flashed from a truck on the shoulder. A second car sat behind the first.
Was I being prompted again to stop?
I hesitated, and a back-and-forth with God ensued. As I neared the vehicle, three men were huddled in front of the truck, yellow Prestone bottle in hand. The engine must have overheated. I ran by, nodded my head at the gentlemen, and blazed through that last mile with a small sense of peace, hopeful that I made the right call this time.
---
Share Your Thoughts in the Comment Section!
---