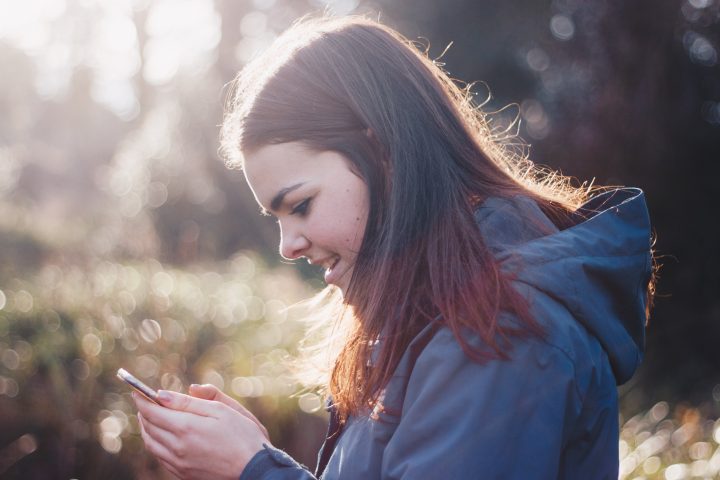 I can still remember the day I turned sixteen.
Sixteen was always the age that seemed so glamorous. Most young people eagerly await the opportunity to turn sixteen for many reasons. Driving would probably be at the top of that list.
Now that I am twenty-one, I look back on my sixteen-year-old self and I have many things I wish I could tell her about life and following Jesus.
So whether you're somewhere around that age of sixteen or not, I hope these truths I would tell my sixteen-year-old self can encourage you too.
1. LIFE DOESN'T ALWAYS TURN OUT HOW YOU THINK IT WILL…AND THAT'S OKAY
When I was sixteen, I thought I knew exactly how my life was going to go. Perhaps it's because I'm naturally a planner, but I already had my one year, five year, and ten year plans written out. At sixteen, I thought in such and such amount of time I would be "here," or after such and such happens I'll arrive "there."
And what I would need my sixteen-year-old self to understand is that life doesn't always go how I think it will. But that's okay. Because my life is going to go exactly as God intends it to, and that's enough for me to rest in.
2. FOLLOWING JESUS IS MORE COSTLY THAN YOU THINK…BUT HE IS ALWAYS WORTH IT
At sixteen, I thought giving up things for Jesus meant mostly sacrificing my schedule or shifting around things I wanted to do so that I could spend time with Him and invest in my relationship with Him.
I'm going to be totally honest with you. Following Jesus will always end up more costly than you think it will. Following Jesus and being in relationship with him might require you to give up relationships that don't honor Him or bring you closer to him. This is going to hurt. Following Jesus may require you to give up a dream that you held so very tenderly in your heart and let it go. This is going to hurt too.
But what you must always remember is that no matter how costly it is, Jesus is always worth it, no matter what.
3. YOU DON'T HAVE TO RUSH
At this age, the world is going to try to rush you. They're going to say that at sixteen you should have your driver's license and you should definitely have a boyfriend or girlfriend by now. They're going to say that you should know what you want to do with your life so you can know what college to go to in a couple years.
God didn't make you to fit into the mold of everyone else. You don't have to rush your life and hurry up to do all the things everyone thinks you should. God has the perfect timing of your life and maybe that means knowing what He has for your future now…or maybe it doesn't.
Don't be afraid to wait on Him and take life at a slower pace.
4. IT'S OKAY TO NOT BE OKAY SOMETIMES
Sometimes life is hard. Sometimes life hurts just too much. You don't have to pretend that you have it all together or that you aren't hurting. You don't have to pretend that you always understand.
It is okay to not be okay sometimes.
Because even in the not-okay moments, God isn't leaving you there. He's staying right there with you and quietly mending your broken heart with his love. You must believe that the God of all the good moments is still the good of all the not-okay moments too.
And even when nothing feels good right now, that doesn't change that God is still good to you all the time.
5. YOU'RE NOT TOO YOUNG TO MAKE A DIFFERENCE.
The world may say you're too young. The world may think that at sixteen all you really should care about is dating and fitting in and video games.
But you were made to stand out and to stand up and to be a light for Jesus in this dark world that needs what you have to offer.
So be different, use what he has given you for his glory, make a difference for him.
You're not too young to be used by God.
What is something that you would tell your sixteen-year-old self? I would love to hear!
---