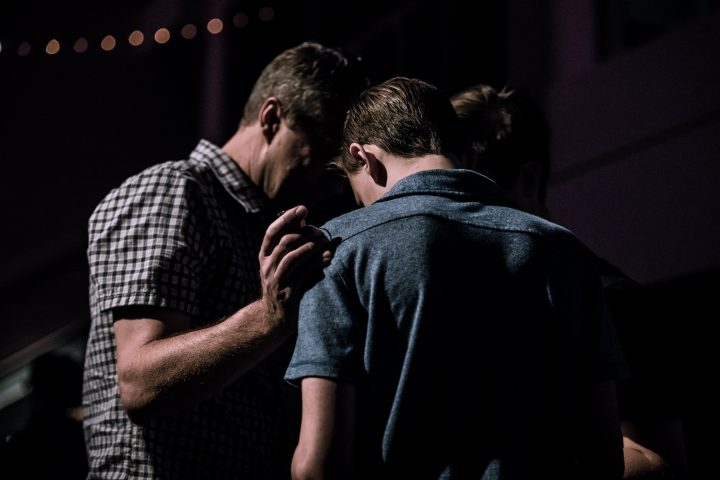 In America, we're often sheltered from all the trials and persecutions Christians endure in foreign countries.
During a recent church service, I watched a video about the sufferings and persecutions of Christians. It broke my heart. Sure, I knew Christians suffered in foreign countries, but I never fully realized how much they went through until I watched this video. They refused to deny their faith, giving up their own comfort for the sake of the gospel.
They refused to deny their faith, giving up their own comfort for the sake of the gospel.
Click To Tweet
In Pakistan, Christians are treated as second-class citizens, obligated to serve Muslims. Every day, they are terrified for their lives. They could be arrested, thrown in prison, or even killed.
For sixteen years in a row, North Korea has been at the top of fifty countries ranked as the worst place for Christian persecution (according to Open Doors USA). Christians are beheaded, killed, imprisoned, or forced into labor at concentration camps.
Christians go through so many hardships in these countries. After becoming more aware of this, I wanted to help them—somehow. I've realized that one crucial way to help them is to pray for them.
Here are five ways you and I can earnestly pray for our persecuted brothers and sisters in Christ.
1. Pray for Boldness to Preach
According to the number of believers, Christianity is the most popular religion in the world. Islam is second. That means there are over a billion Muslims in the world.
Some Muslims in Pakistan are showing Christians how they feel about them by putting them in horrible living and working conditions. Imagine how difficult life is for Christians in this region and in other regions with similar prejudices and persecution.
Pray for these Christians as they preach the gospel to these people. Pray that our brothers and sisters will have the energy, courage, and boldness to teach about Jesus Christ.
2. Pray for Strength to Endure
Being in those harsh conditions make it difficult for Christians to live and work, and understandably so. Christians in areas like South America, Asia, or Africa are human beings just like you and me. They suffer just like we do. They experience pain, tears, and heartache just like any other person.
Can you imagine living every day wondering if you would ever make it home at the end of the day—or ever see your family again? And this suffering is all for what—a simple message?
But the message which these Christians bring is the gospel, the most crucial and life-giving message of all time. No one ever said being a Christian is easy, but every true believer will tell you it's worth all the pain. These Christians need your prayers for strength to endure and stay strong in times of trouble and persecution.
3. Pray that They Will Love Their Persecutors
In Matthew 5:44, Jesus said, "Love your enemies and pray for those who persecute you."
How are we supposed to love our enemies amidst persecution? How can we be expected of this?
When Jesus died on the cross, He didn't die for those who were righteous–for there were none. No, He died for you, for our brothers and sisters in Christ, and for our oppressors. He died for everyone who needed a Savior. Although some people won't admit it, they are desperately in need of him to save them.
In order for Christians to tell their persecutors about Jesus and the plan of salvation, they need to have a caring spirit. They need to be concerned about the future of these non-believers; otherwise, how can they preach with all the vigor and passion that Jesus did?
Pray that they will cultivate that caring spirit, so they will have the courage to love their persecutors.
4. Pray that They Will See God's Hand at Work
When William Carey went to India, it took six to seven years before he saw the first convert to Christianity. Can you imagine how discouraged he must have felt? He thought God was calling him to be a missionary in India, but after waiting for so long to see his ministry have any effect, he began to wonder if he had mistaken God's calling for his life.
This doubt is likely something that holds true for believers today, especially for the persecuted Christians who are living in such harsh conditions.
I don't know how many people God has called to himself through these persecuted Christians. For some Christians, maybe they have had no converts; for other Christians, maybe a mere handful; for still others, they might have had the opportunity to witness to many people.
Whichever way it may be, pray that our brothers and sisters in Christ will see God's hand at work in their lives. Pray that God will open doors for the Good News of the gospel. Pray that they will be encouraged in their work of spreading the gospel of Jesus Christ.
Pray that God will open doors for the Good News of the gospel.
Click To Tweet
5. Pray that They Will Sense God's Comfort and Presence
Through the many trials Paul the Apostle had suffered, his faith in God hadn't diminished. In fact, it had strengthened.
"But he said to me, 'My grace is sufficient for you, for my power is made perfect in weakness.' Therefore I will boast all the more gladly about my weaknesses, so that Christ's power may rest on me. That is why, for Christ's sake, I delight in weaknesses, in insults, in hardships, in persecutions, in difficulties. For when I am weak, then I am strong." (2 Corinthians 12:9-10)
God uses our suffering to draw us closer to him and to strengthen our faith in him. Even in the darkest prison, in the darkest moments, God is there. He won't leave his children.
Pray that our brothers and sisters' faith will be strengthened by their suffering. Pray that they will sense God's love, comfort, and presence wherever they are—whether cleaning the sewage, collecting the garbage, acting as a house servant, locked in jail, or hiding underground under threat of death. God is with our brothers and sisters; pray that they will never lose sight of him.
Our Persecuted Brothers and Sisters in Christ Need Our Prayers
Maybe this is the first time you've heard about persecuted Christians. Maybe you don't know much about what they go through and experience. Maybe you want to help them but aren't sure how.
The biggest way you can help them is through prayer. Philippians 4:6 says, "Do not be anxious about anything, but in every situation, by prayer and petition, with thanksgiving, present your requests to God." Don't take prayer for granted. Instead, thank God for the privilege to talk to Him through prayer.
May 2, 2019, is the next International Day of Prayer. Our prayers can change the world.
However, you don't have to wait for a national holiday to ask God to help, comfort, and encourage these Christians. We should be praying for our brothers and sisters in Christ often.
So get on your knees and start praying. The persecuted church needs our prayers—right now.
Learn more about the persecuted church from The Voice of the Martyrs at persecution.com.
---