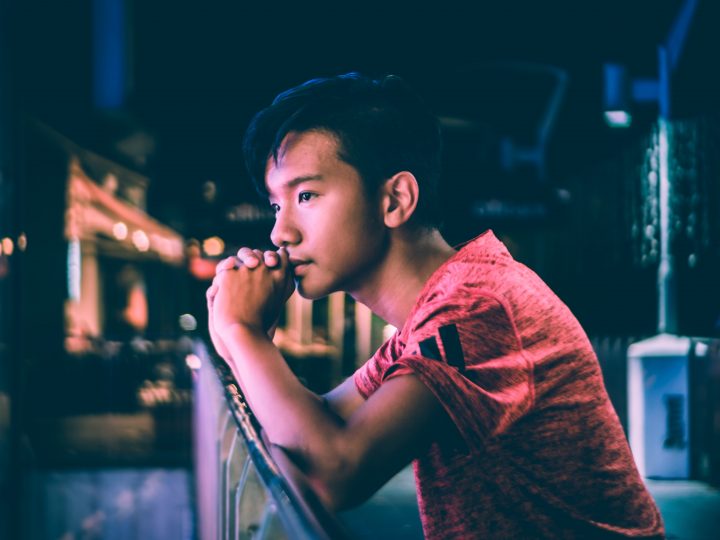 If you could ask for anything in the world, what would it be?
Tough question, isn't it? Just think about it for a moment. Maybe money, video games, or a new phone with the latest update…?
Whatever you would ask for likely mirrors your heart's deepest desire, first priority, and ultimate goal in life.
But there's one thing–besides salvation through Christ alone–that every person desperately needs.
And that thing is wisdom.
What is wisdom, anyway? The Free Dictionary defines it as "the ability to discern or judge what is true, right, or lasting; insight."
Do you want to have wisdom? I know I do!
But here's the thing: this earth is full of worldly, so-called "wisdom," telling you to follow your heart's desire no matter what, or do what makes you happy.
My friend, we don't need just any kind of wisdom. We need godly wisdom.
But how do we find godly wisdom? Here are 3 ways you and I can look for godly wisdom.
1. Ask God for Wisdom
At Gibeon, the Lord appeared to Solomon in a dream, and told him to ask for anything he wanted, and it would be given to the newly-crowned king.
Young Solomon admitted that he didn't know how to carry out his duties as king (1 Kings 3:7). So out of everything he could have asked for–wealth, long life, or anything worldly–he asked for wisdom to discern and make right decisions.
God blessed Solomon because of his request, and he also gave him what he did not ask for–"both wealth and honor" (verse 13)–and made him the wisest man that walked the face of this earth.
When we talked about this story at Sunday School, the teacher asked us, "Why do you think God wants us to ask for wisdom? If he knows we need it, why won't he just give it to us?"
This is a great and important question to ponder! We answered with the following:
"God wants us to humble ourselves before him. He wants us to admit that we don't have all of the answers. He wants us to ask for his help."
Even though God may not appear to us in a dream, like he did to Solomon, he will still give us wisdom and discernment to make wise decisions if we ask him.
"If any of you lacks wisdom, you should ask God, who gives generously to all without finding fault, and it will be given to you" (James 1:5).
2. Search for Wisdom Faithfully
If you knew there was silver hidden in a mine, wouldn't you try your hardest to find it? Wouldn't you search with all of your heart until you held the riches in your hands?
Whether we realize it or not, godly wisdom is better than silver, more precious than pure gold, and worth more than all the money on earth.
"Choose my instruction instead of silver,
knowledge rather than choice gold,
for wisdom is more precious than rubies,
and nothing you desire can compare with her" (Proverbs 8:10-11).
But how do we apply this to our lives? How do we search for and find wisdom? Indeed, where is wisdom even found?
The ultimate source of godly wisdom is the Bible. By daily studying the Word of God, we are acquiring the wisdom we need to discern what is right and true.
3. Find a Biblically-grounded Mentor
At my church, each of the regularly attending highschoolers have a prayer partner–someone who is willing to pray for us and help guide us in our walk with God. My dad has had friends and mentors like this, for whom he is very grateful.
I'm sure there's someone in your church–or at home, such as parents or older siblings–who would be willing to help you make wise decisions based on the Bible.
Find someone who is firmly grounded in God's Word, someone you trust, and someone who would be willing to pray for you and guide you in making wise decisions.
Will You Accept this Challenge?
I have a challenge for you this week–and for the rest of your life, really: read God's Word every day. It doesn't have to be super long. Just find a nice place to sit down and spend time with God, reading his Word and praying. Maybe start a prayer journal so you can write out your prayers to God and watch him answer them.
Will you accept this challenge? In order to do hard things, make wise decisions, and discern the truth in this sinful world, we must have godly wisdom.
And that kind of wisdom only comes from the Bible.
"The beginning of wisdom is this: Get wisdom. Though it cost all you have, get understanding" (Proverbs 4:7).
---