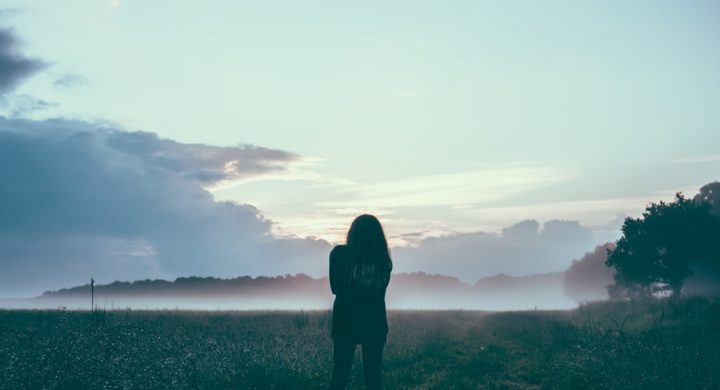 You are falling—once again—into that sin you confessed weeks ago.
The thought you assumed you had vanquished last night is now being entertained.
Having just finished your personal devotions, you snapped at your sibling. After a whole day of "saintly" attitude, you congratulate yourself for being so pious, then realize you just fell into pride.
Discouraged yet?
I'll admit, I've done all of these things. You probably have as well. Isaiah confirms this, "…but he (Israel) went on backsliding in the way of his own heart." (Isaiah 57:17b). Yes, we commit these 'small' sins, but let me warn you. Continuing or making a habit out of sin is what the Bible likes to call backsliding.
Imagine you're at one of those skateboard parks and you're trying to climb the smooth, curved ramp, yet you keep on falling down on your face. I like this as a picture of backsliding. You're trying to reach the goal, yet you fall and slide back down to where you started. In a spiritual sense, you fall not because of gravity, but of sin pulling you down.
But Jesus forgives us of this too. He tells us in Hosea 14:4, "I will heal them of their backsliding, I will love them freely, for my anger has turned from them." He will heal us, we only have to turn to him. Here are three steps that have helped me with my own backsliding, and I pray they will help you too.
1. RECOGNIZE YOUR SIN
All healing starts with recognizing that what you're doing is wrong. It could be that you've been doing it for a long time. But, once you get that slightest inclination that your conscience is telling you it's wrong, it's time for a 180 degree turn to the other direction. If you do it again, it's a sin. If it becomes a habit, or a practice, or a pattern, it's backsliding.
Sometimes, we want to keep doing that sin because it makes us feel good, or we think it makes us happy, or it occupies our time. We have already recognized it, but we selfishly want to continue. Your sin will keep you falling away further and further from Jesus, until you can't hear him anymore. Until you don't feel the Holy Spirit telling you "no". That should be an immediate red warning flag.
Psalm 32:5 says, "I acknowledged my sin to you and I did not cover my iniquity; I said, 'I will confess my transgressions to the LORD,' and you forgave the iniquity of my sin.' " It is important that once you recognize your sin you strive to stop committing it. After that, it's time to confess.
2. CONFESS YOUR SIN
You've acknowledged what you've done, now confess it to the Lord, and ask fervently for his forgiveness and mercy. I can tell you from my own backsliding, that once you confess to Jesus a huge weight seems to fall off, and you can feel that he's forgiven you. You can then actually feel the relationship restored.
Ask for God's help. Accept God's help. Take him at his Word. Remember that his Word is truth—every bit of it. Live as if this is so. It's easy to push the Lord away, but when you ask for help, expect it and then accept it. Psalm 38:18, "I confess my iniquity; I am sorry for my sin."
3. RESIST TEMPTATION
There will come a time when you are tempted to commit the sin you were healed from. The temptations will arise, Satan will be after you because such a commitment to resist is hard, and he knows that. He will prey on you. He knows he can't have your soul, if you belong to God. However, he will try to get you to give up. He is very good at this. If you can expect that, it will be easier to recognize the temptations and—with the Lord's help—vanquish them. This is a hard thing to do on your own. But it is exactly right here where Paul declares, "I can do all things through Christ who strengthens me." (Philippians 4:13).
As Christians and Rebelutionaries, this is our calling, is it not? To do hard things and conquer them? A perfect example of doing a hard thing is resisting sin.
James 4:7 tells us, "Submit yourselves therefore to God. Resist the devil and he will flee from you." We must submit ourselves to the Lord before we can do any resisting, because we can do nothing on our own. Relying on our own strength will not get us anywhere, and we won't be able to resist. That is why we must rely on his strength to combat the devil.
My dear brother or sister, don't continue in whatever sin you're battling today. Cut it off right now. The truth is, it's much easier to stay in sin than to get out of it. Because once you're out of it—yes, it is freeing—but there will still be consequences and further temptations. Though this is so, we have a merciful God. 1 John 1:9 says, "If we confess our sins, he is faithful and just to forgive our sins and to cleanse us from all unrighteousness." He is faithful and just to forgive. Keep this in mind as you think about your sin.
He will cleanse you. You only have to ask.
When you were saved, you were saved for a purpose. That purpose has nothing to do with continuing in sin. We were saved OUT of death and darkness, INTO life and light. Colossians 1:13, "He has delivered us from the domain of darkness and transferred us to the kingdom of his beloved Son."
We're not citizens of the world, we're citizens of heaven. Let's live like citizens of heaven, by the grace of God and the power of his wonderful Helper—God the Holy Spirit.
---