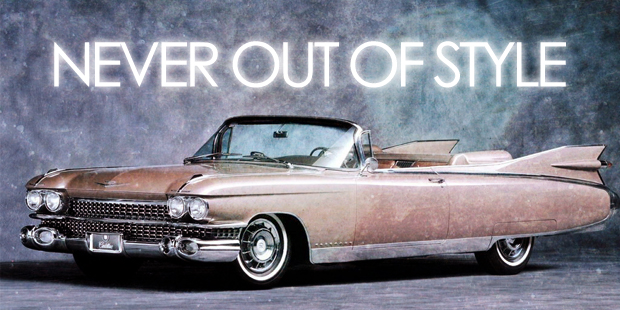 This page is your one-stop shop for our most popular posts, as well the foundational articles that helped launch The Rebelution back when Alex and Brett were teenagers. Enjoy the classics!
Popular Posts
This collection of posts features the best of TheRebelution.com from 2007 through today. If you've been away awhile this is a great way to reconnect with the most important articles, stories, news items, and videos that have been posted on this website. The latest items will be listed first.
---
Defining The Movement
This series pulls together foundational articles — including Alex and Brett's very first posts (e.g. "A Challenge To My Generation" and "A Call To My Generation"). Other entries include articles submitted by teens, exploring the difference between The Rebelution and youth movements of the past.
---
The Myth of Adolescence
This is the original blog series that launched The Rebelution and helped inspire the book Do Hard Things. Written when Alex and Brett were only sixteen-years-old, these posts are the revolutionary stirrings of a rising generation. (P.S. Don't be confused by the elephant. It will all make sense in a minute.)
---
The Rise of the Kidult
Young people aren't growing up. It is a global phenomenon everywhere the Western concept of adolescence has taken root. Twentysomethings are still living at home, hopping from job-to-job, and from relationship-to-relationship. If responsibility is a muscle, they are couch potatoes.
---
Do Hard Things
This massive 23-part series lays the groundwork for the Do Hard Things message — including aspects that were not covered by the Do Hard Things book. Some of the most popular posts in the series include, "My First Shower Nearly Killed Me" and "When You Fail At Hard Things."
---
Why Do Hard Things?
This four-part series explores the important question, "Why do hard things?" Alex and Brett argue that doing hard things is the only way to grow, to avoid wasting your life, and to reach your full potential.
---
Keep Moving Forward
Young people today lack direction and purpose. But even if we reject apathy and decide to live a life that counts, how do we know what to do and when to do it? What does it mean to follow God's call on our lives? How do we avoid getting stuck? How do we continue to make progress towards the big things God has called us to do — especially when we aren't even sure of what those big things are yet?
---
The Importance of Character
As our world continues to change it will become more and more difficult to avoid exposure to sin and will become more and more necessary to develop the strength of character to resist it, fight it, and conquer it. The time for lukewarm Christianity is behind us. This nation will not survive another generation of Christians that fit in.
---
Not Too Young To Die
Death is a morbid subject. Death is scary and depressing. People shouldn't think about death. Young people definitely shouldn't think about death. After all, we're young, we're invincible, and we've got our whole lives ahead of us. Right?… Wrong! Brett's goal throughout this series is to show that thinking rightly about death is the key to living rightly (and fully) before God.
---
Brothers and Sisters
Many young people say that getting along with their siblings is one of the hardest things for them to do. But as rebelutionaries, our goal cannot simply be to "get along" or "survive" with our brothers and sisters, but rather to make them our closest friends.
---
Teens and Technology
Vicky, a 17-year-old from Chicago, describes life without Internet as, "Tormented: I would just be sitting, trying to think of something to do. That would be my life." Clearly, this cultural phenomenon deserves our generation's critique, as well our involvement. We cannot afford to act as passive spectators in a digital revolution which is reshaping us, our peers, and our world.
---
Modern Day Chivalry
Nothing helps a woman get in touch with her "inner feminist" more than modern culture's common portrayal of chivalry as little more than chauvinist men who feel like Arnold Schwarzenegger and act like Jabba the Hut. Such men, we are told, are constantly insinuating that women cannot handle even simple things like opening doors, lifting two pounds and standing up. But what is chivalry, really?