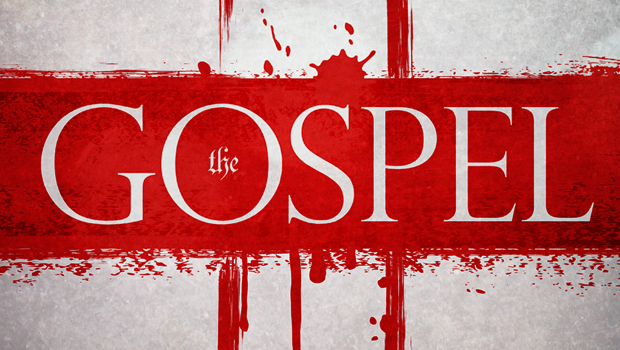 In the comments section of a previous post, readers Jon and Sarah both asked the question: How does the 'do hard things' motto relate to or derive from the gospel?
This post is our humble attempt to answer that question.
Brett and I know we have touched on aspects of this question in various posts and comments in the past, but we realize that we have never fully addressed it in a single place. That's part of our motivation in writing Do Hard Things. Many of the core ideas behind the Rebelution are significantly more developed in our minds than they are on the blog. Some of them have only briefly been touched on here.
There are so many ways we see 'do hard things' relating to and deriving from the gospel. Not only is Christ's atoning life, death and resurrection the ultimate hard thing, but it is also the means of our rebellion against low expectations and the motivation behind our commitment to do hard things in our daily lives. And it is His grace that enables us to do them for His glory. (1 Corinthians 15:10)
Another primary aspect of 'do hard things' is its role in the practical outworking of the gospel in a believer's life and in the Great Commission given to us by Christ. One of the innumerable beauties of the gospel is that it is Truth for all of life. Character and competence matter for Christians, because we are called to be salt and light to a lost and dying world. The integrity and quality of everything we do matters. (Matthew 5:16) And doing hard things is not only a testimony to a watching world, it's also the way we grow in character and in competence.
Finally, although it can only be fully understood within the framework of a biblical worldview, 'do hard things' doesn't apply exclusively to Christians. Our God is the Creator and Lord — recognized or not — of the whole earth and He pours out His common grace on the godly and the ungodly alike.
This means that unbelievers can and do grow in competence, and in a more limited sense, character, by doing hard things — just like they benefit from eating healthy food, and get stronger by working out. This is a testimony to the significance of 'do hard things' for Christians, that it is woven into the very fabric of how we were created by God to grow, mature, and succeed — and that faithfulness to 'do hard things' in each season of life prepares us for the next.
One of our favorite quotes is this one, by G.K. Chesterton:
"The Christian ideal has not been tried and found lacking; it has been found difficult and left untried." — G.K. Chesterton
Our vision for the Rebelution and Do Hard Things is that ours will be a generation that finds it difficult and yet still tries. But we don't want to stop here, we want to hear from you. How do you see 'do hard things' relating to and deriving from the gospel? What are your thoughts on what we have shared above?
"Enter by the narrow gate. For the gate is wide and the way is easy that leads to destruction, and those who enter by it are many. For the gate is narrow and the way is hard that leads to life, and those who find it are few." — Jesus