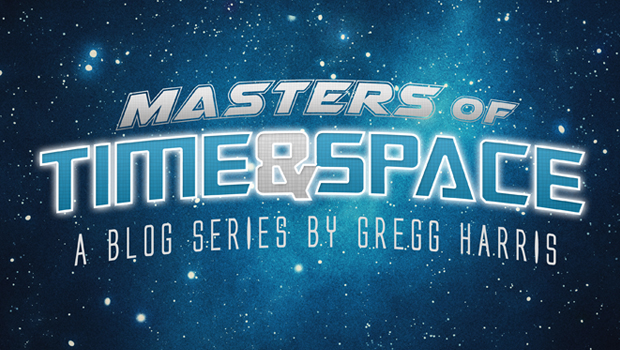 ---
In my first post of this series I began by pointing out that what most people refer to this as "time management" is in fact "self-management." It is a matter of making ourselves do what is wise, rather than what is foolish, with what Paul calls our discretionary, or opportunity, time (i.e. our kairos).
I want to return to that idea now to make the point that effective "self-management" in the way we use our time is actually a matter of personal integrity.
What is Integrity?
Integrity is defined in the dictionary as "the quality of being honest and having strong moral principles; moral uprightness as in, "He is known to be a man of integrity."
That's good as far as it goes, but the second definition is "the state of being whole and undivided, the condition of being unified, unimpaired, or sound in construction as in the structural integrity of a building."
The two definitions in this case build on one another in a profound way that can serve us well.
In order to "be honest and to uphold strong moral principles," there has to be an internal "condition of being unified, unimpaired, or sound in construction" where what we believe to be true and right in our heart consistently shows up in what we say and do.
A person of personal integrity will follow through with what they say they believe is important, even in the face of temptation or opposition.
A person of true integrity will not be bought off by bribes or intimidated by threats of violence.
Fortunately, most of us never have to face outright bribes or threats. But unfortunately, our good intentions erode under the winds and rains of daily life in a world full of distractions and inconveniences. We are tempted to take the lazy path of least resistance rather than the harder path of dedication to doing what is wise.
Personal integrity is what keeps us on the path of doing hard things for the glory of God and the good of others, even when we don't feel like it.
The Greatest Commandment
In our endeavor to "make the most of our time" by "being wise" and "understanding what the will of the Lord is," we are not left empty handed.
The Bible is our most powerful means of God's grace in this regard. We have only to read it with understanding to find that it does in deed "equip us for every good work." The Greatest Commandment, found in Mark's Gospel is especially helpful. There we read:
"One of the teachers of the law… asked [Jesus], "Of all the commandments, which is the most important?" "The most important one," answered Jesus, "is this: `Hear, O Israel, the Lord our God, the Lord is one. Love the Lord your God with all your heart and with all your soul and with all your mind and with all your strength.' The second is this: `Love your neighbor as yourself.' There is no commandment greater than these." — Mark 12:28-31
In this famous passage our Lord answers the question of a Jewish teacher. In the process He provides a window for us into the inner workings of human nature by quoting an equally famous passage from the Book of Deuteronomy to love God with all of your heart, soul and strength with the interesting addition of the word "mind."
Moses never mentions the mind specifically, but we will come back to Moses in a future post. For now, let's focus on Jesus own sequence, "heart, soul, mind and strength."
First, our Lord is confirming the existence of these four aspects of human nature. The Bible refers to each in various places, beginning with Moses himself, but here Jesus places these components in an irrefutable light. Jesus is never mistaken.
His word is true and so, we can be certain that we each have a heart, a soul, a mind and some level of strength, all of which must be united in the single purpose of loving God.
But how are we to love God? Does God have need of anything we have to offer? No. Does He need our affection? Is He love lorn? No. Does He have some lack of provision that we can supply? No. Is there some project for whoch He needs our assistance? No.
He includes, but He is not dependent on us. God is entirely self-sufficient. We need Him, but He does not need us. His love for us is not a deficiency-based love. Rather it is a grace-based, magnanimous, agape love that responds to our need. So the question remains, how are we to love our Creator God?
The answer is found in the second part of Jesus' response to the Jewish teacher of the law. "Love your neighbor as yourself."
"In Liu of Flowers, Please Give to My Favorite Charity"
God has no need, but He knows some folks who do. Our neighbor, which is to say, our fellow man, has so many needs we hardly know where to begin.
But God has taken up the pressing needs of mankind as His own personal charity. "A new commandment I give to you, that you love one another: just as I have loved you, you also are to love one another. By this all people will know that you are my disciples, if you have love for one another (John 13:34-35).
So, in effect, God is telling us to show our love for Him by the way we love and care for one another. If we love God with all our heart, soul, mind and strength, we will turn to respond to the needs of others with all our heart, soul, mind and strength.
Lest we try to spiritualize our love away into blowing kisses and murmuring the empty blessing to "be warmed and filled" without delivering the goods of clothing and food, Jesus warns us in the Gospel of Matthew, chapter 25, verses 34 through 40:
"Then the King will say to those on His right hand, 'Come, you blessed of My Father, inherit the kingdom prepared for you from the foundation of the world: for I was hungry and you gave Me food; I was thirsty and you gave Me drink; I was a stranger and you took Me in; I was naked and you clothed Me; I was sick and you visited Me; I was in prison and you came to Me.'

"Then the righteous will answer Him, saying, 'Lord, when did we see You hungry and feed You, or thirsty and give You drink? When did we see You a stranger and take You in, or naked and clothe You? Or when did we see You sick, or in prison, and come to You?' And the King will answer and say to them, 'Assuredly, I say to you, inasmuch as you did it to one of the least of these My brethren, you did it to Me.'"
Let that sink in. Jesus receives our kindness toward others as kindness toward Himself.
Personal Integrity in Loving God
In order to love God with all our heart, soul, mind and strength we must love one another with all our heart, soul, mind and strength.
That is why we take the good news to those who have yet to hear and believe it. That is why we give till it hurts. That is why we rescue those trapped in slavery. That is why we dig wells and deliver medicines and pack shoeboxes with the things that make life better for others.
There is no conflict between loving God and loving others when we are loving God by loving others.
But, having settled it in our hearts that loving God by loving our neighbor is the right thing to do, we are still left with the question of what Jesus means by this four part sequence, "heart, soul, mind and strength?" And why did Moses fail to mention the mind, whereas Jesus clearly does? Had Moses lost his mind?
That will be the focus of my next few posts. Until then, ponder this four-part sequence and discuss among yourselves what it might have to do with your personal integrity.
---