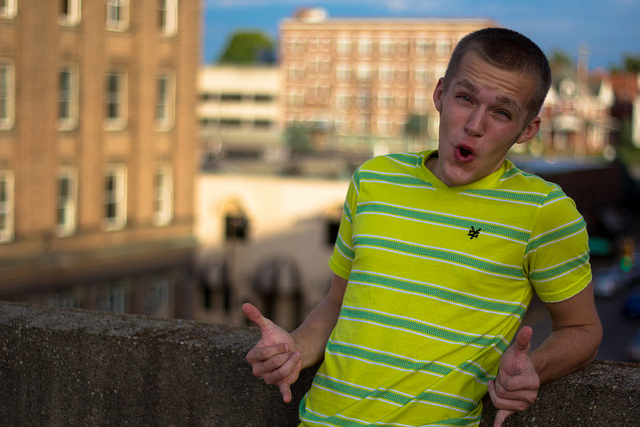 ---
There were days I wanted to die.
There were days I just wished my life would cease to exist. I hated myself and felt like those around me couldn't care less about me.
This feeling started around my sophomore year of high school. Now I am in my first year of college. Looking back on the journey God has taken me on, I realize just how far I've come.
But it didn't happen overnight. Or a year. Or even two years.
When God Wrecked My Life – Literally
I spent most of my high school years living in the shadows of my soul. I wasn't satisfied with my life and the relationships I had made.
I was insecure about everything. Like I said, I wanted to die, but God had different plans.
I was on my way to my first day of summer class in college when I had a terrible car accident. I had run off the road, hit a concrete culvert, sideswiped a tree, and flipped four times.
My car: beyond totaled. Me: with barely a few scratches and abrasions.
What really took me into a reality check was that I was told by EMTs, a nurse, and passerby that I SHOULD HAVE died. Thankfully, God enacted grace on me by bringing me out of that wreck basically unharmed.
My point is that this incident made me realize that I did not want to die. I realized that Life is Beautiful (ironically, that song was playing on my phone when I found it after flipping).
This is what I'm trying to get at: life is beautiful.
My Lesson to You
I learned that the hard way, hopefully so you won't have to. For those of you today who are living in depression, believing your life is worthless, let me tell you that no matter how low you are and how bad your life is, there is a loving God who is offering a never-ending peace and love.
Will you always feel good? Sadly, the answer is no. However, He does give us hope.
"For He works in all things for the good of those who love Christ" (Romans 8:28).
For those of us in depression, we had no hope. But in Christ, we do!
Paul writes in Romans 8 as well, "For I consider the sufferings of this present time are not worth comparing with the glory that is going to be revealed to us."
God has great plans for us, so much more than the mundane life that leaves us unsatisfied.
God is waiting for us to reach the point of giving up. Not so that we can give up and quit life, but so that we instead give up control of our lives and let Him take hold.
When we give God our hearts and our lives, our entire perspective will change. Our lives refocus onto His purpose.
Think of it this way: our struggles, our weakness, they are not meant to ensnare us, but to train us, make us stronger.
"So I take pleasure in weaknesses, persecutions, and in pressures, because of Christ. For when I am weak, then I am strong" (2 Corinthians 12:10).
We are not victims. We are overcomers.
---
Share Your Thoughts in the Comment Section!

There are currently __ Comment(s)
---
Photo courtesy of Logan Smith and Flickr Creative Commons.
---