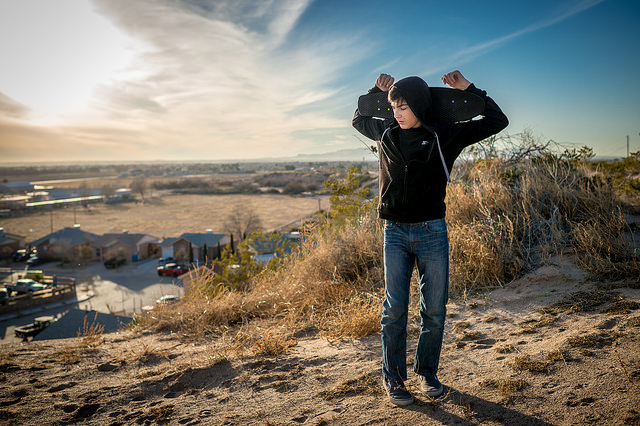 ---
I stomped my foot in excited defiance at the thought. "Talk about doing hard things!"
I heard my own words, and it was like I'd been shot in the gut.
A moment before, I had been giddy with pride and joy because an author I respected had complimented and shared some of my work. But the self-centeredness of my reaction shocked even myself. "Out of the overflow of the heart, the mouth speaks," Jesus said.
And in that one exclamation, I'd figured out something very unpleasant about my heart.
It hurts to tell this story. I wrestled with deciding if it really needed brought up or not. But it was a milestone for me in a journey of something God has been teaching me for a while: Why do I do hard things?
Why do I do hard things?
Our culture bombards young people with low expectations, apathy, and an anti-responsibility mentality. If you are reading The Rebelution, it's probably because you are part of the movement of young people rebelling against low expectations. That's wonderful! Me, too!
But just because I can do something counter-cultural doesn't mean that my heart is necessarily in the right place.
I can start my own business, write my own book, be diligent at my schoolwork, and even go on a mission trip – and still be doing it all for me. I can be actively seeking ways to use my time wisely rather than considering the teen years time 'to just live.' I can read more in a month than some people read in six. I can write stuff that intellectual authors commend.
And it still doesn't mean that I'm doing it for the right reason.
I am not trying to say, "Wait until you're perfect before you try and do hard things." This blog is a witness of people who have grown in amazing ways while they were doing something difficult. Christ died for us while we were still sinners. That is the stunning beauty of God's redemption.
However, I am foolish to think that I do not need to search my heart because I did something that most teens around me have not.
We do hard things because of God.
We do hard things because of what He did. We do hard things because we are building His kingdom.
Culture feeds us low expectations. We live in an atmosphere of passivity. God tells us that He created us and redeemed us for something different – to think, to discover, to explore, to create, to take dominion, to go and make disciples. In order to live out what God has made us for, we must rebel against low expectations.
And we must rebel against low expectations, looking not at how high we can jump, but at Someone higher than anything this world can imagine.
That sounds wonderful on a sheet of paper.
But what about living it?
There is not a five-step solution to fixing your heart. If there was, believe me, I would have tried it.
But I think it involves keeping an open front with God.
I can usually sense when there's something I want to hold onto, when I rush through my quiet time because if I go too deep, that something will have to come out. And when that happens, I eventually end up having to go to the altar and lay that thing on it.
For me, it involves telling God – and telling myself – that [fill in the blank] is His. "My writing is Yours." "My body is Yours." "My college decision-making process and all its excitement and stress is Yours."
It involves confessing to God outright, "I'm not honoring You. I'm excited about what people said about me, and I'm afraid it's getting to my head. Please, create in me a clean heart."
And it involves intentionally asking Him, like David did, "'Search me, O God, and know my heart…. See if there is any offensive way in me…' Here's my heart, Lord. Make it Yours."
It can be revealing. It can be messy. It can hurt.
But the most beautiful part is that God will not despise those who seek Him.
He created us to do hard things. When I surrender 'my' hard things to Him, He will take them, take me, and do something far more amazing than I could think.
---
Share Your Thoughts in the Comment Section!

There are currently __ Comment(s)
---
Photo courtesy of Amanda Tipton and Flickr Creative Commons.
---