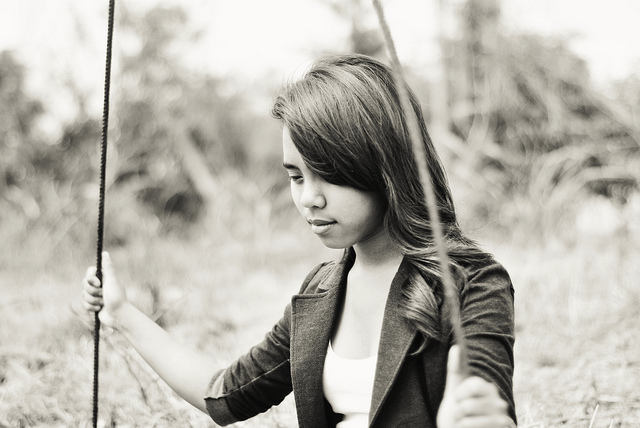 ---
I've had intense headaches and neck tension almost every day for the past two months.
Why? Well, people tell me I'm stressed.
Why am I stressed? Well, that complicated question would take much too long to answer.
I think, though, that this might be symptom of a disease that is unique (but heavily prevalent) among us rebelutionaries.
We want to do hard things. We realize our time and lives are incredibly valuable. We desperately want to change the world.
We're bearing the weight of our own hopes and expectations. This is often heavy enough, but we tend to add the hopes and expectations of others (friends, siblings, parents) on top of this.
What is this doing to us?
It's creating a hyper self-focus.
If only I just tried a little harder…
If only I would have done it just a little bit better…
If only I could just finally get my act together and stop messing it up already…
We get caught up in a formula: planning + acting exactly as we think we need to = achieving the intended result.
What is this formula really saying? I plan. I act. I get what I want.
It's really indicating our hyper self-focus. We cannot focus on two things at once, so focusing on ourselves, we lose sight of why we're really doing hard things in the first place.
We are prey to self-doubt.
This leads to inaction.
That leads to self-condemnation turned to self-loathing.
That often results in discontentment, unbalancedness, and unhealthy coping mechanisms.
We become off track and end up doing no one (including ourselves) any good.
(I know. I've been there.)
What can we do to stop this?
Recenter
We have to recognize the situation for what it is: a self-saturated slide. This means we need to repent. Get on our knees. Ask God for the strength to recenter our heart and focus.
Ultimately, when we are caught up in the pressure of doing hard things and in analysis to get it right and finally meet our expectations, we lose heart. We get discouraged because our hearts are no longer in the right place.
However, as David Platt has pointed out, we must be deeply in love with Jesus as the first step in our missions. In the greatest commandment, what came first? A love for God came before the outpouring of the love for people (Mark 12:30-31). In our desires to change the world, we must first love Jesus and center our hearts on Him.
Respond
We must respond to whom we are deeply in love with and deeply committed to: our King. Our response should simply be obedience, faithfulness, and a plea for courage for the next step.
We must choose to obey, first, the truth of the Bible by taking every thought captive (2. Cor 2:5). We need to believe the simple truths – truths that we have value not because of what we do but because we are children of God (1 Jn. 3:1), that we must cast all our worries on Him (1 Pet. 5:7), and that we must pick up our crosses daily in following Him (Lk. 9:32).
From there, we must live surrendered enough – surrendered enough to obey the next tangible step in front of us, to be faithful through whatever comes next, and to continually seek His courage to be able to accomplish any of this.
Release
What does this response mean? It means a release of our obsessive analysis and hope of specific results through trusting prayer and a decision to get walking.
We cling to the peace that – once we're surrendered and walking – He'll redirect, for the results are not formed according to formula: they're released and are in His hands.
You know what? To some degree, the results don't even matter; we're holding our dreams and expectations with open hands so that He can give us a full measure of them or replace them as He sees fit. In fact, we're actually holding something better through all this.
We're holding His hand, for this is what matters: our relationship to the King, our heart-committed surrender and love of Him. This love isn't even a love of His "world-changing" plan for our lives but simply a love for Him Himself.
Because, really? What pressure do we need to be carrying?
He said "Come, follow Me" (Matt. 4:19).
And we can come: Re-centering our hearts on Jesus. Responding through courageous, faithful obedience. Releasing the obsessive focus on (and resulting burden of) self-put pressure.
Choosing, instead, to love Him, obey with each step, and commit our plans, desired results, and ourselves completely to Him.
And guess what? Then, we don't have to worry about it anymore; it's in His hands. He's good. He knows. He's got us, so it's going to be okay.
Shouldn't this be enough?
May we have the courage to live filled with just loving Him and walking out in obedience to make His name great among the nations – no matter what specific form that takes for each of us.
This is freedom.
Share Your Thoughts in the Comment Section!

There are currently __ Comment(s)
---
Photo courtesy of Lauren Rushing and Flickr Creative Commons.
---