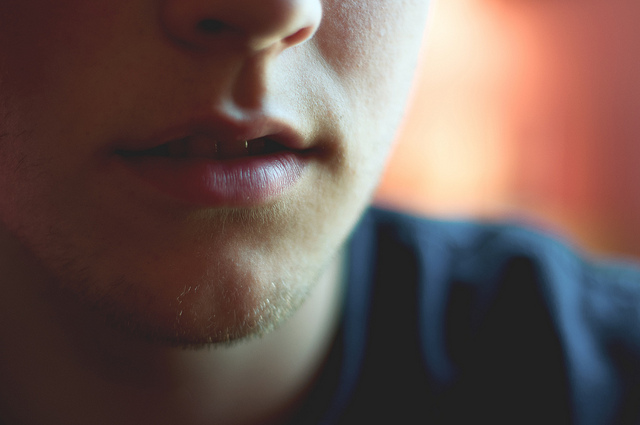 ---
Let's face it: words are powerful.
Throughout our entire lives, we communicate through language. We comprehend through language. We create through language. We interact through language, and that makes it very important in God's eyes.
God made language, speech, and tongues for a purpose, and he calls us to honor him and others with our words. It's very clear throughout Scripture that we should place a high value on purity of speech.
In studying passages that instruct us on how to use our words, I found a pattern: we are called to speak kindly, to speak carefully, and to speak boldly.
Kindness is More Than Being "Nice"
It doesn't sound too hard to be kind. Why not just tell someone you like their shoes or smile at them in the morning? Then you can check kindness off your list for the day, right?
Well, no. Kindness isn't always easy.
I often find that speaking words of truth and love doesn't come naturally to me, and I end up regretting a lot of the words I speak. Gossip, conflict, and hurt act only as a catalyst for my sin.
I have let habits develop in me that spread to other people. Gossip is widely accepted in our culture, and we become numb to its harmful nature. We let it run its course, ignoring the damage it creates.
The Destructive Threat of Gossip
When was the last time you started a sentence with "he is" or "she is" and ended it with something less than complimentary? When was the last time you said something about someone that you wouldn't have said to their face? When was the last time you said something about someone that you wouldn't have wanted them to say about you? Those three questions are good measures of the way we should speak.
When I was very young, my mom taught me a song for Ephesians 4:29, word for word. "Do not let any unwholesome talk come out of your mouths, but only what is helpful for building others up according to their needs." It was a fun, cute song for little four-year-old me, but I didn't really get it until I was much older.
There are three parts to that verse. First, don't say stuff you shouldn't. Second, build others up, bringing them closer to God. And third, find other's needs, and speak directly to them.
You see, Jesus exemplified every part of that verse with his words and his actions. He never sinned or showed needless anger in his speech. He taught and preached and healed, and he showed others what real righteousness looks like. He spoke to sinners and lepers because they had great need, and he met them right where they were.
Kindness is Hard
Kindness is a very hard thing, and it becomes even harder when you find yourself in a place of conflict.
When someone wounds us, our automatic response is to blow up and fight back with cutting words that don't just go away.
Retaliating with anger makes the conflict escalate and leaves little room for resolution. Many problems created through conflict can be easily and quickly prevented with kindness and gentleness, and so many bonds can be rebuilt with a gracious apology and a request for forgiveness.
Kindness is a powerful weapon against Satan's lies, and we get to choose whether we will build or destroy with our words.
In Hebrews 10:24-25, Paul invites us to "consider how we may spur one another on toward love and good deeds, not giving up meeting together, as some are in the habit of doing, but encouraging one another."
Encouragement makes a lot of difference in people's lives. Make the choice to speak with kindness, in everything you do and say. It won't always come easily, especially in conflict. But words of life bring us so much closer to God, helping us model Jesus. Encourage with your words. Build with your words. Love with your words.
It's a choice you won't regret.
---
Share Your Thoughts in the Comment Section!

There are currently __ Comment(s)
---
Photo courtesy of Sophia Louise and Flickr Creative Commons.
---