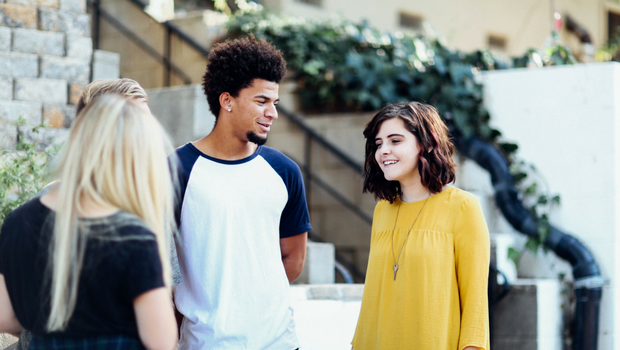 ---
For as long as I can remember, I've been extremely passionate about the pro-life movement.
When I was 11, I researched abortion and wrote a blog post explaining why I wouldn't support it.
When I was a freshman, I researched it again — reading books, articles, and online resources — and this time wrote a paper about it.
My stance on abortion was firm: it destroyed the sanctity of life and ended lives that were created by God.
I still believe that. But amidst all my researching and books, I missed the point.
I missed what being pro-life is all about. My view of it was unbelievably narrow.
I thought being pro-life was summed up nicely with "being against abortion." It only pertained to unborn babies, beginning when they were conceived and ending when they were born.
The Lord has opened my eyes since then.
More Than Babies
I now see the devastating flaws in my thinking and how they do not line up with the words of Jesus. Jesus said to love everyone and to advocate for everyone. He did not make exceptions.
Every life has priceless worth — both the unborn baby and the person who gets on your nerves. Why? Because each human was created by God in His image.
What an incredible thought.
People did not randomly come into being. God decided that He, the Creator of the universe, wanted us and made us each with a special purpose only we can fulfill.
Being pro-life means to be pro-life.
Not just unborn babies, but all life. Regardless of race, age, personality, religion — we are told by Jesus to love everyone. First John 4:19 says, "We love because He first loved us."
Jesus loved us even though our sins put Him on the cross. How can we not love others?
A couple of years ago you would have found me telling people I was pro-life while simultaneously rolling my eyes at the toddler screaming in Wal-Mart, judging others based on petty details, and wanting to end relationships with difficult people because I thought that those who didn't treat me right didn't deserve my grace.
I grieve. How wrong I was.
I have made assumptions about pregnant teen moms — complete strangers, writing their stories in my head. The irony of the situation is striking — that I was judging people for bravely choosing life when I claimed to be pro-life.
Now my being pro-life looks like helping people when I will get nothing in return, smiling at the tired stranger in the parking lot, giving my old toys away to children, randomly sending letters to friends to let them know I care, loving when it doesn't make sense (and may even seem a little crazy), choosing to text a struggling friend instead of sleeping in, praying for people and this country, choosing kindness always.
And yes, rallying for the infinitely precious lives of the unborn.
Maybe if we traded in judgment and condemnation for grace and support there would be a difference made in the lives of others.
Maybe if we offered others the unconditional love of Jesus there would be a revival of healing and hope and light.
Maybe if we gave help to the mom whose kids are throwing tantrums at the store instead of scowling at her, invested in the children who are difficult and hurt instead of ignoring them, listened to the hearts of people who hold different beliefs and opinions instead of refusing to hear them out, forgave the people that hurt us instead of growing bitter…maybe then we would be a breathing, beating definition of pro-life.
I want to fight for light, for redemption, for this nation because God made people! He created them all in a labor of love. They are valuable.
I fight because I think it is time for people to remember the goodness that I believe is in humanity and the One who started it all for them.
Will you join this radical movement with me?
---
Share Your Thoughts in the Comment Section!

There are currently __ Comment(s)
---