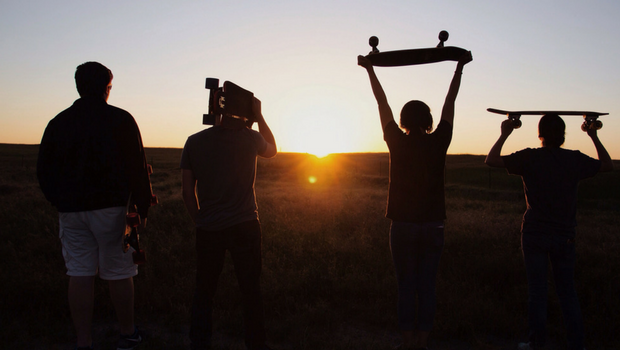 ---
Sometimes, we think we know everything.
As Christian teenagers, we are called to – and, by God's grace, capable of – so much more than what our culture expects of us. Whether it's "big" things or "little" things, we're striving to do our best and to glorify God.
But when you're actively fighting those expectations, it's easy to make them your benchmark – if we exceed them, we think, we're doing pretty well.
There are two dangers: complacency, and pride. We think we don't need to learn, because we know it all; and we exalt ourselves in our own mind over everyone around us.
"You younger men likewise, be subject to those who are your elders; and all of you, clothe yourselves with humility toward one another. For GOD IS OPPOSED TO THE PROUD, BUT GIVES GRACE TO THE HUMBLE." (1 Peter 5:5 NASB)
The truth is, we don't know everything. We have to humble ourselves to learn, and to keep on learning. Here are four ways we can do that.
1. Learn from Those Who Teach
This seems pretty obvious… but it's so easy to forget. It's likely you've been blessed with a lot of potential teachers: parents first of all, and then pastors, youth leaders, Sunday School teachers, faculty at your school or college, coaches, mentors, older friends, and many others.
These people have so much to teach us. In the euphoria of growing up, sometimes we think we've arrived – that we know better than our teachers, and we don't need them anymore. But that's just not true.
To be clear, we do need to be discerning no matter who we're listening to. Everything we hear must be brought under the dominion of God's word.
But even so – and even if we disagree with them sometimes – we have to humble ourselves to learn from these teachers – whether the teaching is about theology, geometry, or how to shoot a basket.
2. Learn from those who are older
My grandparents were missionaries in Africa for thirty years.
Their simple trust in God continues to amaze me. They know His faithfulness from long experience, and even at the age of ninety-one they continue to live a life of profound faith.
I love those afternoons at their house when my grandma will tell stories about their experience. And even more, I love to listen to her pray. She prays with both familiarity and reverence, bringing every aspect of their and our lives before the Father.
There is so much to learn and treasure from my grandparents – and many other older believers, too. In their lives we can see both God's faithfulness and a living example of faith, hope, and love. Don't waste these opportunities.
3. Learn from Books
Wisdom and truth from across the centuries is stored in the pages that fill your shelves. From Ezekiel to Paul to the Puritans to John Piper, books contain untold riches for our perusal and education.
Whether you love reading or not, it is important. And both fiction and nonfiction are important, too. I've learned so much from books like Desiring God (Piper), Mere Christianity (Lewis), The God Who Is There (Schaeffer), and This Changes Everything (Jaquelle Crowe, our beloved editor-in-chief!). And books such as The Chronicles of Narnia (Lewis), The Lord of the Rings (Tolkien), The Wingfeather Saga (Peterson), and The Eagle of the Ninth (Sutcliff) have taught me important lessons about the practical meanings of beauty, valor, and mercy.
4. Learn from God's Word
Dr. Spotts was the grandfather of our church.
An old, tall gentleman with white hair, he always wore a suit and he had the driest sense of humor. We referred to him as the walking Bible encyclopedia – he was a retired seminary professor, and he probably had the equivalent of three commentaries in his head.
But what I learned the most from him was actually something my pastor said at the memorial service.
"I asked him why he kept studying the Bible. And he said, 'There's so much I don't know!'"
Dr. Spotts probably knew more Bible than the rest of our church combined. And yet, even he had barely scratched the surface! I believe the more we learn, the more we'll realize just how great is our God – and how impossible it is to ever know Him completely.
And yet, we can know Him. He has given us truth about Himself in the pages of Scripture, and so while we'll never know Him completely, we can know Him truly (Schaeffer, He Is There and He Is Not Silent).
Now we see God in His word. One day, in heaven, we will see Him face to face. And we'll never stop learning – not even then, for our God is infinite, vast beyond our comprehension. For all eternity, we will praise Him as He keeps revealing to us more and more about Himself. And what praise that will be! What a God, and what a beautiful destiny!
Keep learning, friends. Keep learning about this world and everything in it, but most of all, about your God.
---
Share Your Thoughts in the Comment Section!
---