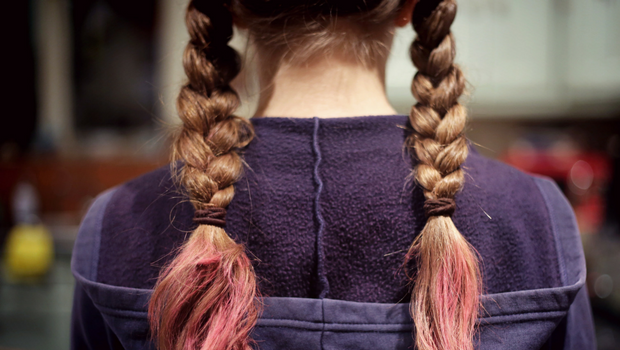 ---
Today is the due date of my little brother. The brother I will never see, never laugh with, never embrace. He was swept into heaven before I could know what his perfectly-formed face looked like. The only thing I ever got to do with my little brother was love him.
And I did. From the moment I discovered a new addition was entering our family, I loved him. My heart swelled with excitement, and I couldn't wait for the time when I could see him with my own eyes.
The Miscarriage
The day never came. Instead, my heart, like a glass dropped and broken on pavement, shattered into a million pieces. Everything within me screamed for another answer. Miscarriage? That happened to distant people but not me, not my baby brother.
But on that day, I read God's words, tears racing down my cheeks.
"Your eyes saw my unformed substance;
in your book were written, every one of them,
the days that were formed for me,
when as yet there was none of them."
-Psalm 139:16 ESV
None of them.

God had written my little brother's life down before he was conceived. The babe I would never see had lived 61 priceless days on this earth. But did God have a plan in all this pain?
Because yes, it did hurt; it felt as if my own heart had stopped beating. I wondered if I would ever laugh again. The days seemed to last forever, void of meaning.
Yet He had a plan. And now, as my heart aches again on his due date, I see His greater purpose. Despite the loss, God had meaning for this trial.
On that broken day, I had whispered the hardest words ever to pass through my lips. I choked back the tears to utter along with Job,
"The Lord gave, and the Lord has taken away; blessed be the name of the Lord." (Job 1:21)
A Deeper Meaning
Today as the sun rose yet again, I knew that the miscarriage wasn't meaningless; it had a purpose.
I couldn't stop thinking of my little brother's name.
After we found out that we were expecting another little blessing from God, a quote appeared on the computer. A smiling baby sat, eyes shining as words overlapped his face. The message continues to impact me.
"I am a little pencil in the hands of a writing God, who is sending a love letter to the world." – Mother Teresa
We named our miscarried brother the Turkish word for pencil: Kalem.
That's what he was. Kalem was a little pencil in the hands of a writing God. God used Kalem's short 61 days to tell a story to the world; his life and death were in God's hands to use however He pleased.
The Challenge
Are we like Kalem?
So often, we grab ourselves out of God's hands and try to scribble our own stories onto paper. Our lead breaks and our erasers grow short. Yet we pick ourselves up and try once more to create a story that will make a difference.
What we truly need to do is surrender ourselves and let God write a love letter to the world.
God wants to work through us to create a beautiful story that impacts others. He wants us to be a willing pencil in His hand. Like Kalem, we need to let Christ's power radiate through our lives.
I miss Kalem deeply. The pain still aches in my heart as memories rush back like ocean waves. But God had a purpose for Kalem's life.
Are we willing to humble ourselves and become pencils in God's hands? Will we stop fighting and let Him do great things with us? It will hurt, but isn't it worth it to let the Author of Salvation write our story?
Today, instead of focusing on the loss of my little brother, I want to learn from Kalem's life. Miscarriages are not beautiful things. They are bloody, painful trials. But can't God turn the worst things in life into beautiful reflections of His glory?
Let's give up our desires and fears to allow Christ to use our lives. As He writes a love letter to the world, nothing will ever be the same. What if there was a body of courageous men and women who were willing to live for God alone?
Sometimes the hardest thing to do is to bow our heads and whisper, "Your will be done." But when we completely submit to our King, we will discover what it means to live the Christian life.
We must give the pencil of our life to the only One who can write stories worth reading. That's what being a follower of Christ is all about.
---
Share Your Thoughts in the Comment Section!
---