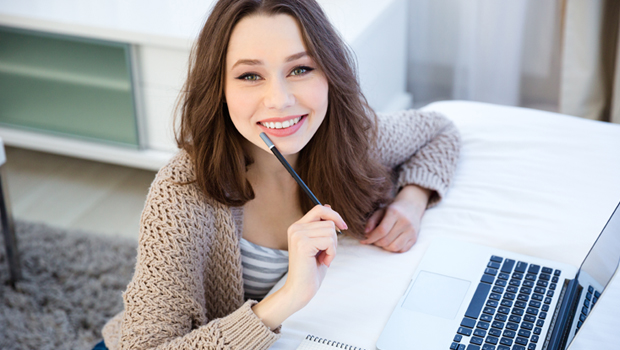 ---
We have BIG news.
Over the last few weeks, we have been releasing a ton of free resources for young writers.
First Brett shared a special piece of encouragement to young writers, called, "No, Writing As A Career Isn't Silly."
Then we released the Young Writers Guidebook – a collection of deeply inspiring tips from 20 authors who got published as young people.
After that, we announced the WriterScore – an assessment that measures a young writer's growth and development based on their performance in 10 different domains.
And this past week we've been sharing our free video class, Young Writers, Young Authors.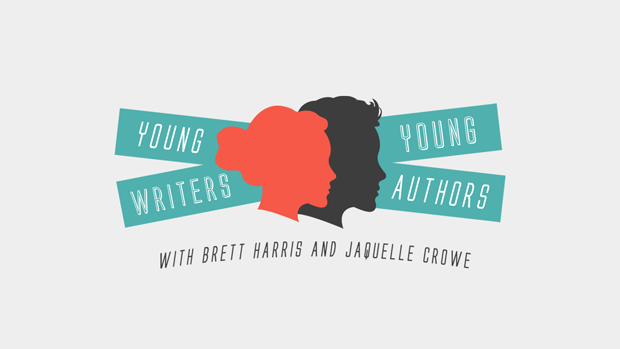 We also launched a private Facebook group for young writers under 30 (that has already grown to almost 1,000 members!).
But everything from Brett's and my experience has told us that young writers need more than a few helpful tools – they need ongoing coaching, support, and motivation.
Which is why all this has been leading up to what we are about to tell you NOW.
Announcing the Young Writers Workshop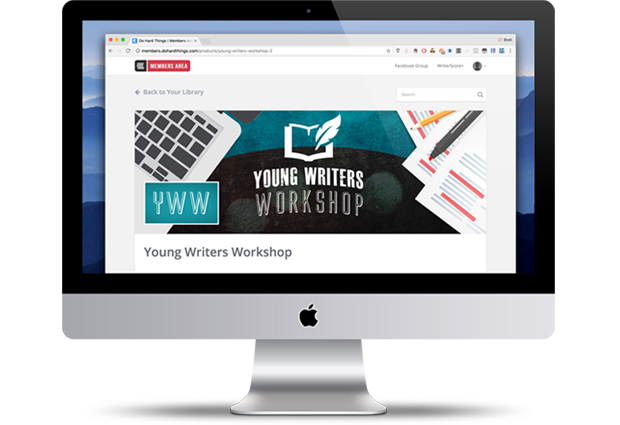 We are so excited to announce we're opening registration for the Young Writers Workshop Membership Site.
What is the YWW?

The YWW is an ongoing membership site and community that is designed to take young writers from Point A to Point Z.
We're talking from absolute beginners who want to write but don't know where to start all the way to accomplished young authors looking to market their books more effectively and build a sustainable career as a writer.
Regardless of where you fall along the writer spectrum, the YWW was created to keep you moving forward — working on the right things, in the right order, with community around, with mentors to guide you.
And most importantly, you'll have the constant reminder from other young writers that you can do this.
That it is possible, despite what so many people think.
The Results We're Already Seeing
Over the last few weeks and months we've been experimenting with this very thing, releasing videos, resources, and tools to help young writers believe they can become young authors and equipping them with the knowledge of how to do that.
And already we've been seeing incredible results.
I think of young writers like Hannah, who hasn't touched her book in six months but just finished another chapter. Or writers like Samuel who are getting published on major websites like Crosswalk.com — a site that reaches over 1.5 million people every month and has 2.5 million followers on Facebook.
But we're also hearing from younger writers who are believing for the first time that they really can do this and learning exactly what they need to do now.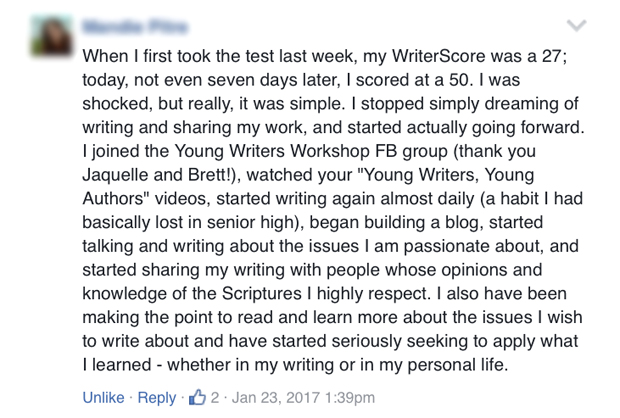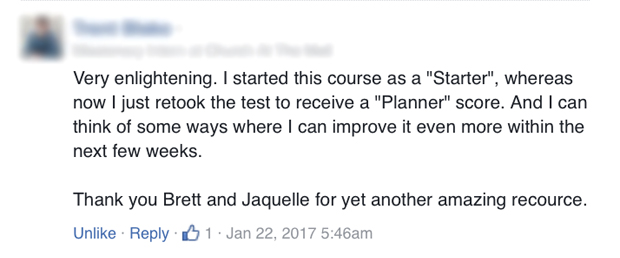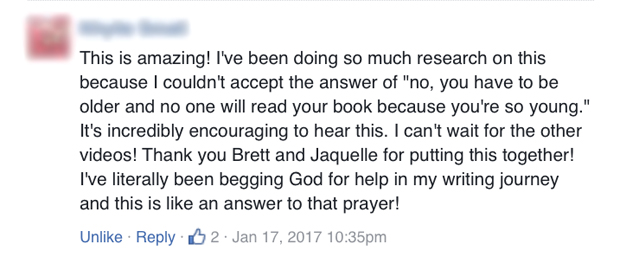 Our Dream for the Young Writers Workshop
Our dream for the Young Writers Workshop is to give you permission to dream again. We want to convince young writers that they can do it and show them how to do it.
We also want to make this information and motivation accessible to every young writer who wants it. Which is why we're keeping this as affordable as possible.
To get all the details, watch the video below.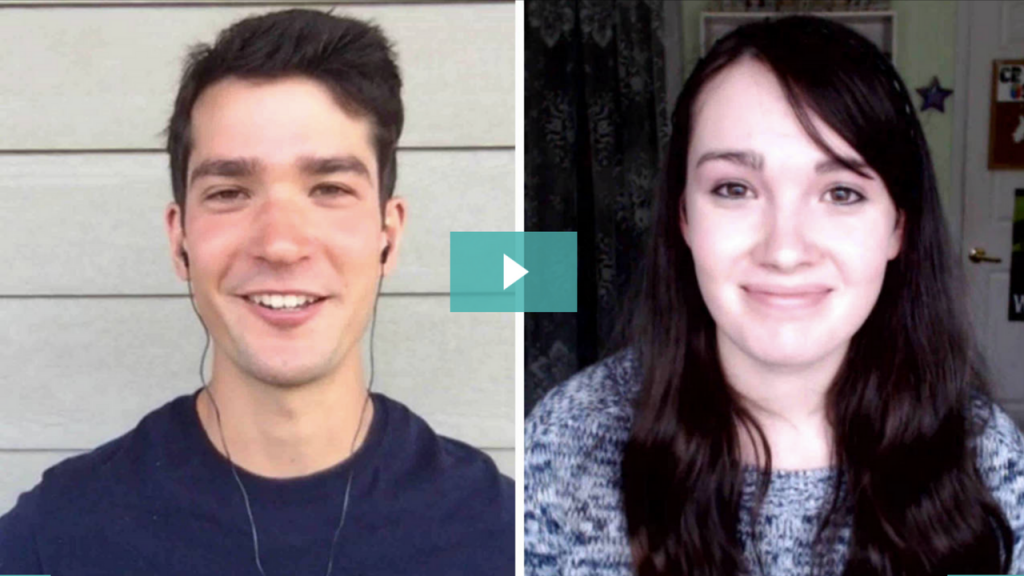 Registration is Open NOW!
Registration is open, but you need to act fast.
Registration is only open for a few days — and once it's closed, it's closed.
Don't miss the deadline.
We'll be opening registration again in the future, but you'll never again have access to a special one-time only price and, honestly, why wait 6 months or a year to start moving toward your writing goals when you could be on your way today?
So don't wait!
Click here to learn more info and register now.
---