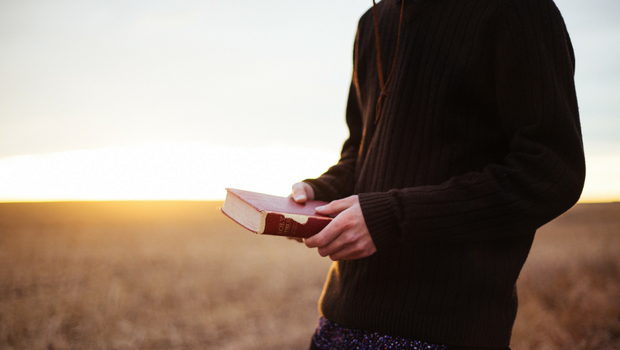 ---
One of the greatest challenges of my early college years was evangelism.
It was a time of major transitions for me. I was relatively new in my faith. I was still wrestling with a lot of the basic apologetic questions. Though I was a "leader" in my youth group and many of my church peers probably saw me as a confident christian, I was a pretty insecure guy.
I didn't want to offend classmates and coworkers with my beliefs. And yet I couldn't shake the deep conviction that there was something very wrong with my lack of real gospel witness to unbelievers around me.
Free To Struggle
I remember driving home from school in prayer about my struggle. Why was I constantly failing in my ability to tell people about Christ? Why was I so paralyzed by my fear of what they thought of me? Why did I keep stumbling in this area over and over?
At that point, a certain Scripture that I had memorized years ago came to mind in a new light.
"…the righteous falls seven times and rises again" (Proverbs 24:16)
This seems like a bit of a contradiction. How is it that the righteous falls? Isn't the whole point of being "righteous" to be one who does not fall or stumble?
This is where the gospel truth came back to me in a fresh way. Of course not! As long as we are in this fallen world, we will struggle. My sense of sufficiency and righteousness comes to me through Christ. He clears my guilt and gives me a new heart. But my daily battle with the residual weaknesses and sinful habits continues.
Yes, I fear what people think of me, and I fail often. But his grace was given to me to be shared with the world. He knows I will fail because I am weak. And he is ever ready to pick me back up and send me out again to the college campus no matter how many times I stumble. Because Jesus is my righteousness, I am free to struggle with my fear of people and keep on trying to share the good news despite my insecurity and fear.
So yes, I will fall. But I will continue to get up and fight my sinful tendencies. I will battle my fear of others. Christ is more dear to me than my fears. This realization was a key turning point for me.
Seeing People Correctly
There was another critical turning point: discovering the writing and preaching of Tim Keller. One of the clearly defining features of his teaching is a heart that deeply cares for our lost and confused world. One of the big things that he helped me see over the past few years is that the people in my classes and at work are not always even aware of their own perspectives. He summarizes this well in one of his recent books:
"Try to remember that you are at odds with a system of beliefs far more than you are at war with a group of people. Contemporary people are the victims of the late-modern mind far more than they are its perpetrators. Seen in this light the Christian gospel is more of a prison break than a battle."¹
The simple reality is that most people form their perspectives and beliefs in a process that is more or less passive. They flow through the experiences and ideas of life that surround them and they become who they are today.
Real gospel witness often means helping people ask the right questions and seeing their own perspectives on life more clearly. As we do this in love and compassion, we open perfect opportunities to also show how it is that the message of Jesus answers those core questions we all face.
Don't Be Daunted
Being an effective witness of Christ is a great challenge in our early and late teen years. We are in transition on many levels in life. We are trying to connect with people around us. We often don't know how to relate to the world as young believers.
But as I have grown up into my mid twenties and entered new areas of life, I have realized that this struggle doesn't go away magically when we get older. In fact this is a great training ground for the rest of life. If we learn to see the beauty of Christ and the deep need of the people around us, we find ourselves in a rich opportunity to confront our fear and weakness and grow up in our love for the good news.
---
Share Your Thoughts in the Comment Section!
---