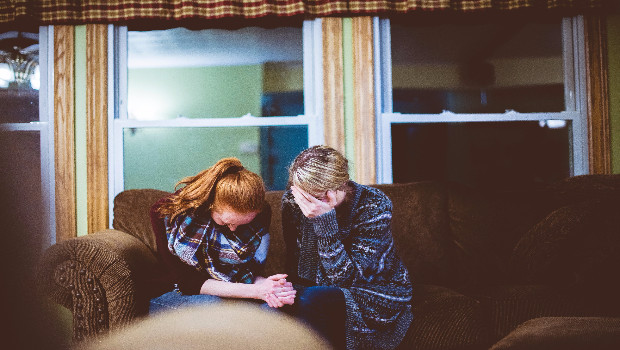 Sometimes we choose hard things. Other times, hard things choose us.
Sometimes God gives us a situation that we can't handle on our own. Frankly, we don't want to handle it. We would have gladly skipped the pain. We don't want to go through it.
Arguably, the hardest things are the things we don't want to do. Things we never would have chosen for ourselves. It's not easy to go through pain. No one in their right mind would willingly sign up for heartache and hardship.
There are countless examples of people who were handed hard situations in the Bible. Seeing what they did can help us realize what we should do when we are handed hard situations.
Joseph
"Meanwhile the Midianites had sold him in Egypt to Potiphar, an officer of Pharaoh, the captain of the guard." (Genesis 37:36)
Joseph probably didn't like the situation he was in. And who would blame him?
His brothers hated him to the point of attempting to kill him. They sold him to the Ishmaelites, their cousins, who brought him to Egypt as if he were an animal for sale.
There Joseph was: stuck in a mess not of his own making with a decision to make. Would he choose to trust that God still had a plan, and work through each hard day in faith, or quit trusting and lock himself in a prison of despair and hopeless self pity?
"The Lord was with Joseph, and he became a successful man, and he was in the house of his Egyptian master. His master saw that the Lord was with him and that the Lord caused all that he did to succeed in his hands." (Genesis 39:2-3)
Joseph chose to trust God. He didn't see how it would turn out. He only knew that God had placed him in the situation for a reason. He took the hard task that God gave Him and walked it through.
A Servant Girl
"Now the Syrians on one of their raids had carried off a little girl from the land of Israel, and she worked in the service of Naaman's wife." (2 Kings 5:2)
I can almost guarantee that the little captive girl was not happy with the situation she was in.
Torn from her family and forced to serve in a foreign land. Could you imagine being that far from home, never to see your parents again?
Here she was: in a servant position she could not get out of, with a decision to make. Would she selfishly sulk around and treat her mistress with contempt, or would she choose to look beyond her own pain and help her masters with their struggles?
"She said to her mistress, 'Would that my lord were with the prophet who is in Samaria! He would cure him of his leprosy.'" (2 Kings 5:3)
The little captive girl chose to care for those who captured her. She decided to share what she knew about her God and, since she did, Naaman was healed.
Jesus
"Then Jesus told his disciples, "If anyone would come after me, let him deny himself and take up his cross and follow me." (Matthew 16:24)
Jesus didn't look forward to the cross and the separation from His Father. But He went, and He died. And we are forever glad that He made the choice to willingly offer Himself for us.
He went to the cross even when it was unbelievably difficult. He ignored the temptation to turn from it and instead focused on the glory of God. He focused on the reward He would get. He focused on us being able to have a relationship with Him.
You aren't alone. Many people throughout history were given really hard things. What you choose to do with yours is what will set you apart.
What will we do with hard things we didn't choose?
Like Joseph, let us work honorably in the position we are in. Like the little captive girl, let us look beyond ourselves and share the healing truth about our God.  And like Jesus, let us set aside our emotions, accept what God has given us, and take up our cross every hard day and follow Him.
We may not be able to see why God put us through hard things. We may not see anything worthwhile in it. But nothing God does is haphazard. There is a reason that we may not see, but we will eventually.