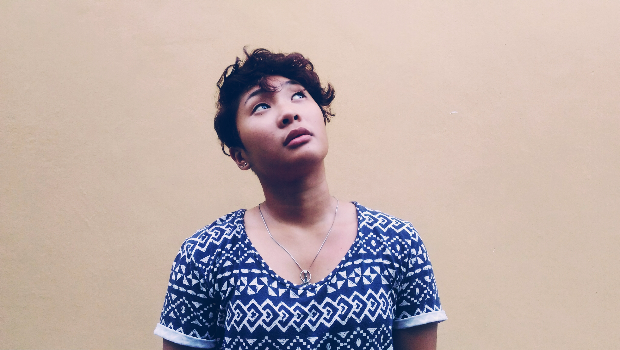 I was anxious as I walked into the senior pastor's office. As my dad and I sat down on a couch and Pastor Bart sat down in a separate chair, every second seemed to tick by like an eternity.
Let me give you some background. In kindergarten, I had been bullied verbally– whether it was for being nerdy or for being seemingly socially awkward. See, I was introverted at heart because I had trouble talking (due to stumbling over my words) and I had little confidence in general. This fed my insecurities which resulted largely in self-pity and resentment which led to a variety of sin (which is a story for another day).
But back to Pastor Bart's office. I was now moving on to another school (which was far different from what I'd grown up in). I was both excited and fearful about this new start; I'd be making the transition from private to public, from being among the majority to being among the minority, from being known by mostly every teacher to becoming one in a crowd, from being taught a classical Christian education to a secular education, and from being sharpened by professing Christian teachers and students to being influenced by worldly teachers and students.
I recounted this list to Pastor Bart as I began to shed crocodile tears, and he handed me a few tissues. He shared with me some encouraging words, prayed over me that God would comfort me and fill me with peace and joy in Him. He gave me a book recommendation: Trusting God: Even When Life Hurts by Jerry Bridges.
Some Lessons Well-Learned
As soon as I left the church, my dad and I rode to the bookstore for me to buy the book. As soon as I got home, I began devouring all of the hope that Jerry Bridges shared with me.
He offered the one billion dollar question: "Can you trust God?" Essentially what he was asking was, "Is God trustworthy in times of hardship?" and, "Do you have the relationship with God and the confidence in Him that you believe that He's present with you even when you don't feel like it?" The answer to the former question is an emphatic "yes!"
God is trustworthy because He is complete in His sovereignty, infinite in His wisdom, and perfect in His love. When I read this in the first chapter, an indescribable wave of peace and comfort swept over me. For the first time, I realized that God should be at the center of my delight and consequently my anchor to hold me in place in the midst of storms.
I remembered something I had read from John Piper: "Believing means trusting Jesus not only as our all-sovereign Lord and all-sufficient Savior, but also as our all-surpassing Treasure… The person who will receive the crown of eternal life is the person who successfully endures trial– that is the person who fights for joy in the pain of loss and gets the victory over the unbelief of anger and bitterness and discouragement."
Steadfastness in the midst of trial will be rewarded (James 1:12; Revelations 2:10). Fighting the good fight of faith is how we "hold fast to eternal life." But the reality is that we cannot endure affliction by our own strength– we can only endure by God's strength (Philippians 2:12-13).
"Now faith is the assurance of things hoped for, the conviction of things not seen" (Hebrews 11:1).
We are to test everything that comes within earshot and sight and hold onto those things that are good (1 Thessalonians 5:21). "Let us hold fast the confession of our hope without wavering, for he who promised is faithful" (Hebrews 10:23). God is complete in His sovereignty.
"Who can speak and have it happen if the Lord has not decreed it? Is it not from the mouth of the Most High that both calamities come?" (Lamentations 3:37-38)
God always does what is best for His people (Isaiah 38:17; Lamentations 3:32-33). Yet God's sovereignty is beyond human comprehension, as Paul declares: "Oh, the depth of the riches of the wisdom and knowledge of God! How unsearchable his judgements, and his paths beyond tracing out!" (Romans 11:33)
Application to Today
Today chaos and brokenness surrounds us. Yet we can't forget God holds the world in His hands. There have been several natural disasters in the form of hurricanes, earthquakes, and wildfires. There is civil unrest in our country. White supremacy has reared its ugly head. The sacred definition of marriage is being defiled. The sanctity of human life is being disregarded. Human trafficking is going on across the world. North Korea and the Middle East are time bombs waiting to go off.
There are so many around us immersed in poverty and lack of access to nutritious food, water andor adequate education. Our nation is suffering.
In the midst of this, there is a way to respond as Christians. That's to walk in service to others, confidence, boldness, love, prayerful dependence, thanksgiving, and joy. We can do that because of the reality that our God is sovereign, loving, wise, and He works all things for our good and His glory (Philippians 4:4-6,10-13; Ephesians 3:11-12, 4; Hebrews 4:16).
---
Share Your Thoughts in the Comment Section!
---