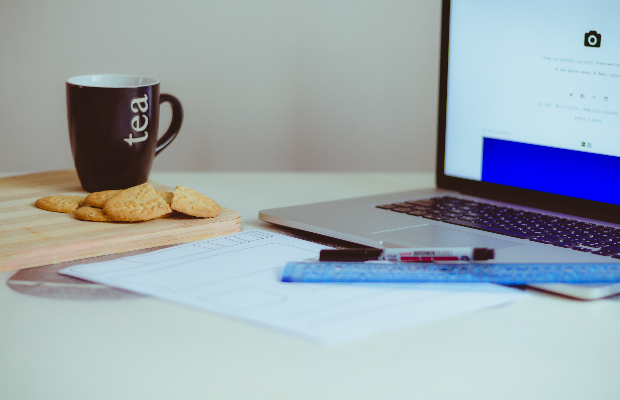 ---
A quick smile from a friend, a warm cup of coffee, conversations with family, a cool breeze on a hot day, the smell of morning at 5 am, watching the sun set, that feeling you get when it is cold outside but you are warm and snug in your living room… I could go on and on about the small things that make my day.
These are seemingly small things, and yet, these are things that everyone can relate to with satisfaction. Even though they rarely lead to big things, they can have a big impact on your life. In fact, in life the small things are often the things that have the most impact on you!
The small things are just as important in our lives as the big ones. They keep us going when the times are tough. They don't cost money yet touch our soul, and change our heart for the glory of God.
God cares about the small things
In fact, we often forget that He does. We are so drowned in our busy lives, and in attempts to be the best we can, that we overlook the small things God gave us to enjoy. We often forget that these things are there for us. They are God-given.
God created these things to comfort us, and to give us strength for the next big thing!
Enjoy the small things
When we focus on enjoying our life, like God commands us to do, we often forget that our lives are made up of the small, mundane things. These things that we often don't appreciate are in fact what our lives are made up of.
We often take them for granted, which is not right of course. Let us therefore enjoy them. For they are a gift from God, and any gift from God should be enjoyed!
I can't promise that when you start to notice the little things, and start to enjoy them, that you will change the world. I can promise, however, that should you decide to enjoy the little things in future, you will be changed!
Share the small things
As always, life is not only about us, but about the people around you.
Most of the little things in life can be given, shared, and enjoyed for free. Things like a warm hug, a friendly smile, a word or two of encouragement, companionship, etc. These are all things that don't cost you a penny to give, but are worth more than all the fortunes of El Dorado!
We have the opportunity today to stop only asking and taking, and start giving and sharing. Life is like a bucket of water and when you only take sooner or later the bucket will be empty. The choice is ours. Our friends need us. Our friends need the little things in life, the things we can give for free, just as much as we do. Therefore, let us share it with them. For when a gift of God is shared through the common love we have for Christ, we are in fact multiplying it!
Live the small things
Most people don't expect you to notice the little things, because they themselves don't even notice them, and even if you do notice they don't expect you to enjoy them, and even when you do enjoy them they don't expect it to have any impact on your life. I, on the other hand, do. If you start today, and learn to enjoy the little things just as much as the big ones, you will be changed for the better, and the big things in your life will be filled with joy. Not because the little ones changed them, but because you were changed!
Life is made up of a lot of things. Big and small. You cannot enjoy the big things if you do not enjoy the small ones. Therefore, look around you and recognize that change starts with you. Change starts with me. Change starts with all of us!
---
Share Your Thoughts in the Comment Section!
---