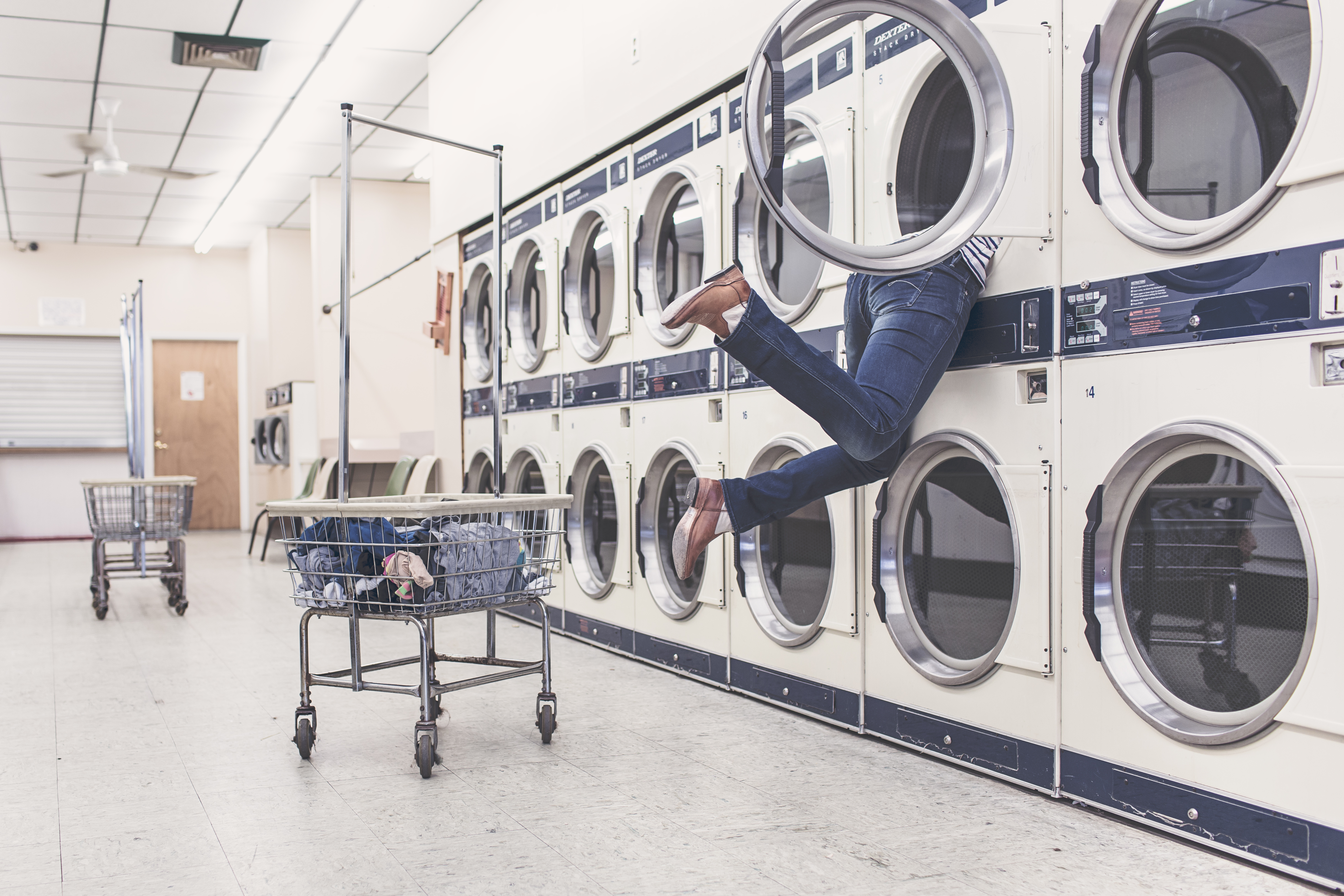 In 1979, the American rock band, Eagles, released their sixth and final studio album, The Long Run. After disbanding in July the next year, the former members pursued solo careers.
Don Henley, the Eagles drummer, released his debut album I Can't Stand Still in October of 1982; the second single, "Dirty Laundry," reached #3 on the Billboard Hot 100 in 1983.
I came across this dated but timely song again during a recent run, and the message still speaks volumes for Christ followers in the age of social media and perpetual news cycles. Consider this line:
People love it when you lose,
They love dirty laundry.
Nowhere does the desire to see others lose seem more manifest than in sports. Think back for a moment to the Super Bowl in February between the Philadelphia Eagles and the New England Patriots.
Did you want the Eagles to win or Tom Brady, the Patriots quarterback, to lose? How about the NCAA National Championship game between the Alabama Crimson Tide and Georgia Bulldogs? Did you want the Bulldogs to win, or Nick Saban, the Tide's coach, to lose?
I longed for the latter in both cases. Brady and his bunch lost, but my alma mater failed to win their first national championship since 1980. Any other UGA fans still struggling with how that overtime unfolded?
We love to see teams that never lose – finally lose one to the underdog.
The Comparison Trap
Beyond the reaches of sports, we love to see people lose – whether we articulate it with actual words or simply smirk on the inside as they stumble and we snicker quietly. What's more, Facebook, Twitter, Instagram, and other apps give us a big, internet voice – an anonymous voice in fact if we so choose – to castigate others under the cloak of a real (or fake) name.
The apostle Paul provides a harsh caution to this critical spirit in his letter to the Romans.
"You may think you can condemn such people, but you are just as bad, and you have no excuse! When you say they are wicked and should be punished, you are condemning yourself, for you who judge others do these very same things," he writes.
Note what Paul is doing here. He's dismantling the "me versus them" language. He's telling the condemners they are under the very same judgment of God for doing the very same things.
Jesus made a similar statement to the Pharisees as they prepared to stone a woman caught in adultery. "Let the one who has never sinned throw the first stone!" he said.
"Other people's misfortunes are pleasurable in part because they make people feel better about themselves. It seems to be borne mostly out of social-comparison processes: If I compare myself with others and find that I'm not as good as they are, I'm much more likely to be pleased when they get taken down a notch."
In addition to comparison, we are a people who love justice too. "They got what they deserved," we glibly point out as the reckoning unfolds. What do comparison and justice point us towards though? The sin of envy. "Then I observed that most people are motivated to success because they envy their neighbors," writes the ancient king Solomon.
Chasing the Wind
You don't really need to find out what's going on
You don't really want to know just how far it's gone
Just leave well enough alone
Eat your dirty laundry.
After writing about the motivation to succeed built on a foundation of envy, Solomon called this fleeting desire "meaningless," a "chasing after the wind."
Envying others (or disliking others) is why we enjoy it when the dirty laundry of their life spills over out of the hamper. Their stumbles cause us to hold our head a bit higher and widen our grin a little more. I can't tell you how many times I've watched late-night comedians skewer celebrities or other public figures for their missteps.
Though I chalk it up to comedy and justice and a good laugh, watching these shows should be a sobering reminder that I too have dirty laundry. It will likely never be aired out in public for the world to see and comment, but I'm constantly being reminded by God that I'm no better than anyone else. My hamper is full. "For everyone has sinned; we all fall short of God's glorious standard," adds Paul in his letter to the Romans.
Accordingly, the next time a public figure you like falters, don't become consumed with every detail of the story. Don't follow the news trail until it's exhausted. I recognize this is seemingly an impossible task with twenty-four news and social media–I'm as guilty as any one.
It's too easy to become enamored with how far a sordid story can go; however, we should strive, as difficult as it may be, to leave well enough alone. As the saying goes, "Mind your own business."
Wash Me Thoroughly
As a fallen people prone to repeatedly falling (sinning), the solution to dealing with our own dirty laundry is divulging it to God. In other words, practice the "discipline of confession."
"Wash me clean from my guilt. Purify me from my sin," David writes. "The sacrifice you desire is a broken spirit. You will not reject a broken and repentant heart, O God."
Notice the phrase David uses: "Wash me."
Matthew Henry stressed the importance of this:
"Sin defiles us, renders us odious in the sight of the holy God, and uneasy to ourselves; it unfits us for communion with God in grace and glory. When God pardons sin he cleanses us from it, so that we become acceptable to him, easy to ourselves, and have liberty of access to him."
Sin separates us from God, but authentic, purposeful admission like that of David is the equivalent of taking that personal load of dirty laundry and running it through the washing machine.
Dirt and grit and grime and gunk are all removed. Stains are lifted, and the original colors are restored to their radiance.
Or as David puts it, "Purify me from my sins, and I will be clean; wash me, and I will be whiter than snow."
---