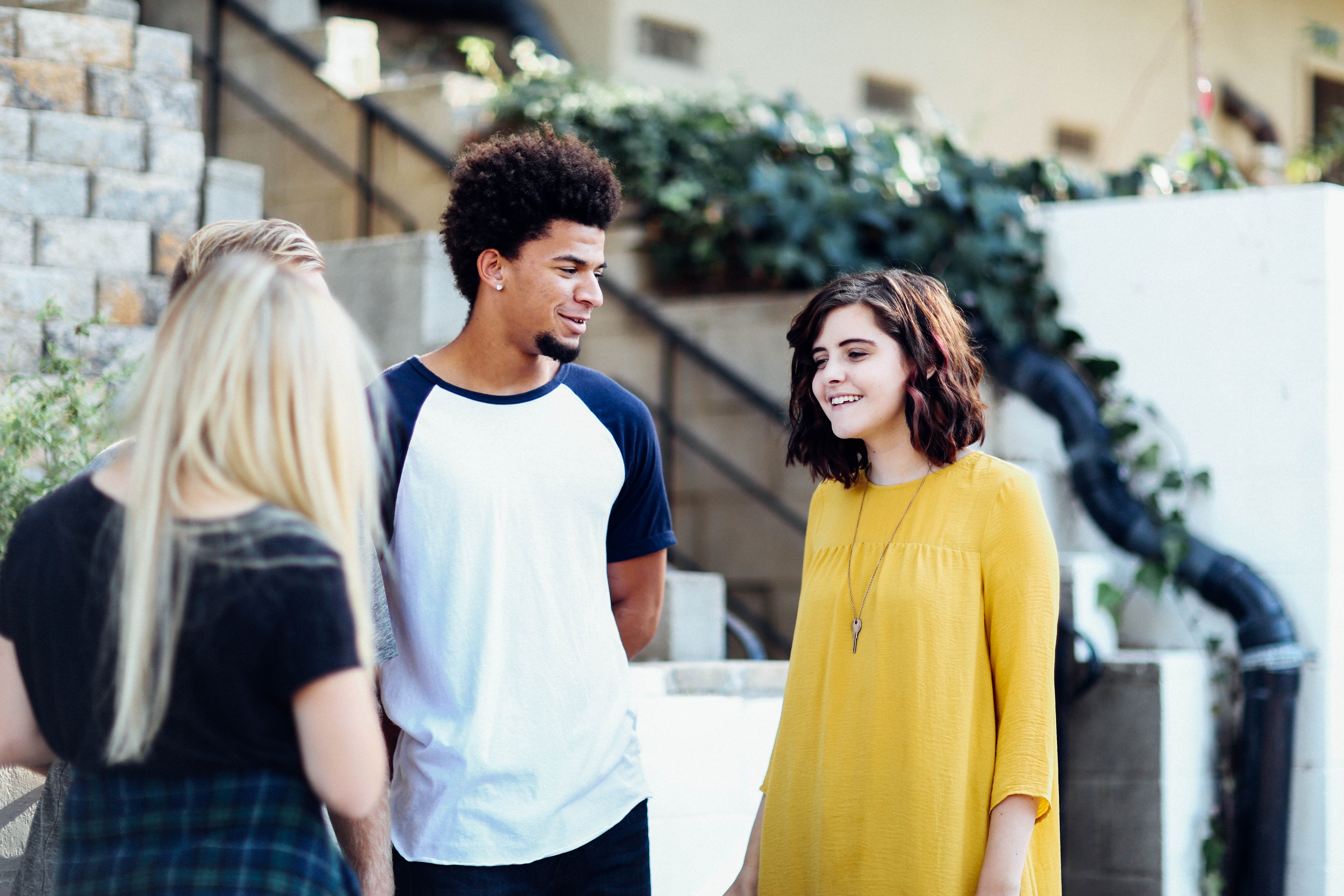 ---
I couldn't believe what I heard.
In a room full of women, ranging in age 20-60, the speaker said not just twenty-somethings but also thirty and forty-somethings were not ready to, and therefore shouldn't, disciple anyone. What they should do, according to this woman, is to seek to be discipled, sitting at the feet of the godliest older woman they can find at their church.
As a twenty-something, who firmly believes in Jesus's command to make disciples, I took these words by surprise. Do we need to wait until we hit fifty to disciple someone? Is it simply a matter of our youth that makes us ill-prepared? If sharing the gospel produces disciples, should we stop sharing the gospel? No, of course not.
What Are We Calling Discipleship?
Titus 2:1-8 presents a model of discipleship. The older men and women must teach the younger men and women how to pray, love, and behave in a way that honors Christ.
Yet the problem we come to when zooming too close into this passage as the discipleship tell-all, is who makes up the young and who makes up the old. Like the woman mentioned above, perhaps we believe we possess youth—or a fraction of it—until we make it all the way over the hill and into our fifties, keeping us in the younger bracket longer.
More than that, we see the specific charge for older women to teach the younger women how to love their husbands and children. What if we haven't married or have no children? Or what if we are new to such roles? Does this disqualify us from the category of someone who disciples others? What then would we teach?
The answer is, we teach the Bible with the goal to help others love Jesus more. This defines discipleship.
Discipleship isn't merely mentoring others from our life experiences as Christians—how we've learned to love our families, portraying reverence and kindness, living lives in purity, etc. It is sharing the gospel, seeing people come to faith, or grow in their faith, and teaching the Word of God all while we walk alongside one another in life, knowing and loving Jesus more because of the intentional relationship.
We teach the Bible with the goal to help others love Jesus more. This defines discipleship.
Click To Tweet
The decision to disciple another comes not from a realization of our youth, experience in life, or the lack there-of. It's a matter of whether we possess the gospel necessary to make disciples and how well we know the Bible to rightly divide it (Romans 1:16, 2 Timothy 2:15).
Without doubt, we all must be disciples, learners who follow Christ, denying ourselves, feasting on His Word, leaning on His Spirit, growing daily in the sanctification he promises, looking to the future glorification of our bodies united with him forever. We all—no matter our age—need spiritual growth.
Thus, good comes from being a disciple of Christ where we also learn from the life of a Christian more spiritually mature than us. But does this mean we hold off on making disciples, to be discipled, until the candles on our birthday cake amounts to a certain number? What does Jesus say regarding the making of disciples versus being discipled?
The Command Is to Make Disciples—Not Be Discipled
By default, Christians are disciples, learners and followers of Christ. Jesus wants us to continue as faithful disciples, but he commands his disciples to make disciples:
And Jesus came and said to them, "All authority in heaven and on earth has been given to me. Go therefore and make disciples of all nations, baptizing them in the name of the Father and of the Son and of the Holy Spirit, teaching them to observe all that I have commanded you. And behold, I am with you always, to the end of the age." (Matthew 28:18-20)
He doesn't command us to solely be a disciple, learning until we're old and mature enough with a variety of life experience, instead of going out and making our own. He commands his disciples to make disciples. Why? Because he came!
The one to whom all the law and prophets pointed came to earth, lived a sinless life, became the sacrificial lamb, and offered himself up to die—for us (Luke 24:27). He rose from the grave, walking alongside his disciples, giving this specific command: "Go and make disciples of all nations." Everyone must hear this good news!
Jesus, their disciple-er, their face to face teacher, who would no longer be physically approachable on earth, ascended back to heaven, promising his presence to be with them, through the coming of the Holy Spirit, giving them everything necessary to fulfill the command he'd just given.
All disciples of Christ—young and old—must make disciples. Jesus commands it. He doesn't exempt us younger men and women. It may simply look different.
Don't Complicate It
We must not complicate the command to make disciples. We may feel inadequate because of our youth or the fact we have yet to master the specific model in Titus 2. The truth is, we will never master it—even when we are sixty-plus years old. The older we get, we still won't be living the perfectly godly life, one worthy to teach others. We hope to grow, and in our faithful perseverance, he promises to produce such growth (Philippians 1:6).
But we young people must take God's command seriously and seek to make disciples through the power of the Holy Spirit, the preaching of his glorious gospel, and the teaching of his living Word. We stand equipped, though we don't have life figured out. And we never will. Likewise, if the older generation of Christians take the same command seriously, they will seek us out, teaching us what Jesus has taught them, helping us reciprocate the process (2 Timothy 2:2).
What a beautiful model of discipleship—the older to the younger! Yet we shouldn't disqualify ourselves because of our youth (1 Timothy 4:12). Indeed, there's always someone younger, or less spiritually mature than us. We seek them and walk in obedience to Jesus.
---
Share Your Thoughts in the Comment Section!
---