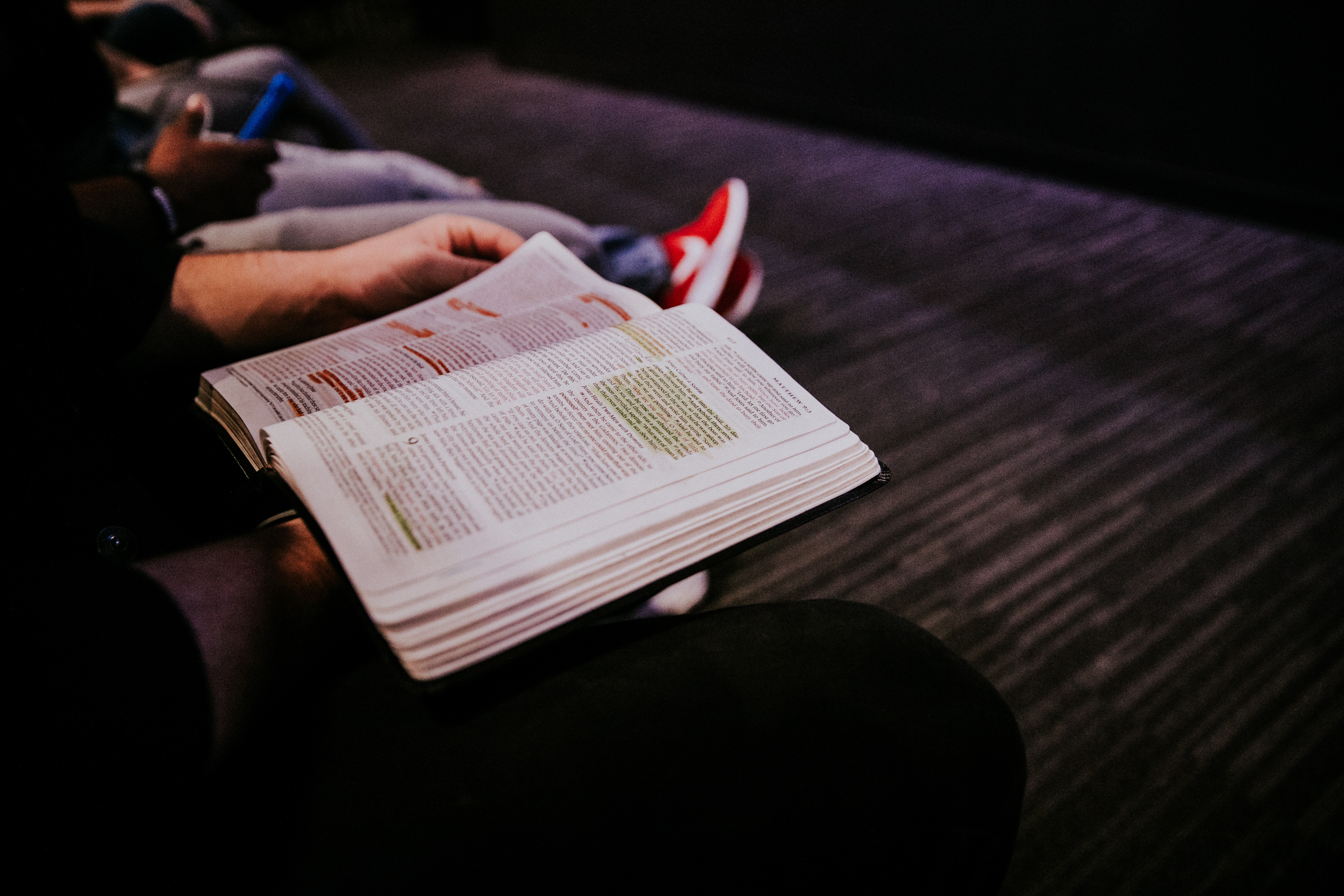 ---
"Would you rather die or burn your Bible?"
A couple years ago, a group of middle-schoolers started an online debate about this topic.
It turned out to be an interesting—and controversial—subject. Different students came from different perspectives, and some of the answers were surprising.
But it always came down to one of two options.
Option #1: Burn my Bible
I found some students posting that they'd rather burn their Bible. They could always get a new one, they said.
Their familiarity with God's Word broke my heart. These students had grown so used to readily having access to God's Word, they'd began taking the Bible for granted. After all, they haven't had to risk imprisonment or even death for the Bible.
How many people have willingly given up their lives for God's Word?
How many of us would do that today?
Option #2: Die
Recently, I was in a play called No Place to Flee. This play portrayed the historical accounts of multiple well-known Christians who suffered for the faith, providing a powerful and inspiring message to stand up for your faith in the midst of trials and persecution.
No Place to Flee warns those of us who live in America of the great importance of standing up for the freedom to express our faith and live according to God's Word. If America, the symbol of freedom in our world, ever ceases to give us that freedom, there will be no place for Christians to flee from persecution.
One of the back-stories in this play was about Peter Vins, a Baptist preacher in Russia during the time of intense Communist persecution in the early-to-mid 1900's. One day, Peter was arrested yet again for preaching about Jesus Christ. He was torn away from his wife and son for the third time. Previously, he had been allowed to return to his family once he had completed his prison sentence. Somehow, his young son Georgi knew that this time would be different.
He was right, for this time, his father was taken to prison and executed. He died at the early age of 34. Peter Vins willingly gave up his life in order to tell others the Good News of the Gospel.
This Is Real
We were blessed to have the best director for this play. He talked through our lines part by part, challenging us to think deeply about the stories we were telling.
"How would you like this to happen to you?" he would ask.
When we thought about what was really happening, we were able to portray the message better.
It was a powerful play even for me—one of the actors. Though I've been a part of this drama group for five years, this play is the one that impacted me the most.
Weeks after the performance, our coordinator sent out an email, sharing with us a note from the comment jar. It said:
"I was very blessed by the whole production. You have spoken [the] message that is in my heart from the stage to the crowds. Persecution by communists is very personal for me. I grew up in communist Czechoslovakia and have experienced what you portrayed on the stage. My husband ran on foot from Romania in [the] 80's. We see what is happening to America and are horrified and understand deeply [the] message of No Place to Flee. Thanks, and praise God we are in his hands!"
It was touching to hear how real our message was from a member of the audience who had actually experienced what we were acting on stage.
It's also frightening. As Americans, we tend to take religious freedom for granted.
Right now, I can read my Bible without being afraid of soldiers finding it in my room. I don't have to fear torture simply because I want to read the Book of Life.
But will it always be this way?
Jesus Gives Me Strength
As we observe society shifting more and more toward rebellion against God's authority, it's not unreasonable to think that one day, I myself might be despised or even tortured for my faith in Jesus Christ. When that time comes, I will look to Jesus as the perfect example of how I should act toward those who persecute me.
Jesus said, "'But I tell you, love your enemies and pray for those who persecute you." (Matthew 5:44).
"Bless those who curse you, pray for those who mistreat you." (Luke 6:28)
I'm not saying it's easy; it's not. Showing others the love of Christ in those circumstances is an impossibility made possible only through God,
Jesus came down to earth as a human baby. Because he was in human form, the severe beatings he received and his death on the cross was just as agonizing as it would be for any of us.
But Jesus was condemned because of us. We're the ones who put him on the cross because of our sin. Doesn't that make us his enemies?
Yet he showed us love by dying on the cross for our sins.
The Bible is a Precious Gift
Would you be willing to follow Jesus' steps and suffer and die for your faith in him?
What about for a Book…the Book? Would you die for God's Word in order that it might be preserved for future generations?
The Bible is too precious a book to be taken for granted. Yes, in our culture, the Bible is accepted, but in that regard, our experience is somewhat unique. Throughout history, there have been periods of time when God's Word was not allowed. Even in this generation, there are countries where the preaching of the Gospel and the possession of the Bible is forbidden.
We need to be ready to take a stand for the Bible. When reading our Bibles, we need to thank God for the gift of freedom that we have in America to read his Word and worship him.
We need to thank God for the gift of his Word.
What would I do?
Going back to the original question proposed, if you were to ask me which option I would choose—burn my Bible or die—I hope I would bravely answer, "Die."
I, too, want to be willing to give my life without reservation for the advancement of God's Word and the Gospel of Jesus Christ that the world so desperately needs to hear.
So…what would you do?
---