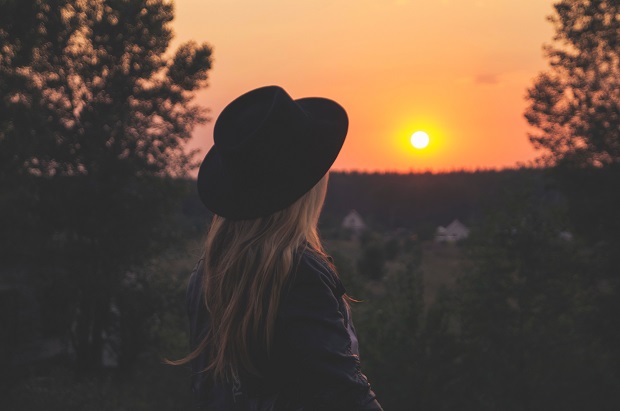 We've all had moments of rebellion, right?
You don't have to sneak out at night, wear revealing clothes, or hang out with the bad kids to be "a rebellious teenager." Because every sin we commit is, essentially, an act of rebellion against God and the authorities He placed in our life.
There is a difference, however, between a rebellious teenager who is repentant and a rebellious teenager in open hostility against their parents and God.
I've thought about being a rebellious teenager. I've thought about snapping back at my parents, disobeying them, going behind their backs—I've thought about doing all of it.
What kept me from it?
God's grace.
And parents who would have none of the rebellion.
For me, the minor acts of rebellion and attitude wasn't worth it.
Like me, I bet you have far many more rebellious thoughts than you would want anyone to know. Before you run down the road of open rebellion, let's discuss three things.
1. Your parents are not your enemy
Your parents are not "out to get you." Their goal isn't to ruin your life. They love you more than you can ever know. More than you will ever understand.
They have lived more of life than you have. They understand life better than you. Their rules are not for the sake of making your life terrible. They are in place to protect you.
Your parents are obviously human, which means they are sinners too. Instead of hating them for when they sin, you should be even more gracious because they have the pressure and responsibility of raising you and that's not easy. Don't expect them to be perfect—but understand they love you and act out of that love.
Maybe you feel like your parents don't understand you. Chances are, they understand you better than you think. But no problems are solved by running away. If you have conflicts with your parents, talk them out. Learn how to interact respectfully with your parents.
I found that out when I was honest and open with my parents, I gained more than when I ran away from the situation in anger and rebellion.
2. Don't look at the experience of something—look at the consequences
When deciding how to act, what to wear, where to go, what to do, don't ask the question, "Will this feel good?" Because sin always tastes good at first. That cannot be the question we must ask. We must ask the question, "If I do this, what will happen as a result?"
Before you walk down the road of open rebellion against authority, examine the destination.
I often get a hankering for a Starbucks latte. I know it will taste good and I know I will enjoy it. But can I afford to spend $5 on a cup of coffee every time I want a Starbucks latte? Absolutely not! I'm a poor college kid!
"Will I like this?" isn't the right question. "What are the consequences?" IS the right question.
3. Your relationship with God is the only thing that will satisfy you
Attention, affirmation, pleasure, and admiration will not satisfy you. And I can tell you from personal experience getting into a relationship isn't going to make you happier.
Getting involved in drugs, alcohol, and members of the opposite sex who do not seek Christ will leave you emptier than before. You will feel that if you just wear a dress which is a little shorter, you'll get the attention that satisfies you. Or that stealing one more glance will give you satisfying pleasure. Just one more step down this path will satisfy you, the lie whispers.
But do not believe it, because it is a lie; it is a trap.
God is the only thing that can satisfy you. He created you for Himself.
Psalm 34:8 says, "O taste and see that the Lord is good; How blessed is the man who takes refuge in Him!"
The road of rebellion seems easy, fun, and free. But you will find it will lead you into depression, anger, heartache, and emptiness. God made us to find freedom in His law. James 1:25 calls it "the Law of liberty." Romans 6 talks about how those who sin are slaves to sin. You may feel more like a slave to your parents, but in truth, you are a slave to your rebellion.
Yet, as believers, we are freed from bondage to sin. "For sin shall not be master over you, for you are not under law, but under grace." Romans 6:14 (NASB).
In grace, we find the truth that sets us free. Don't believe the lie of rebellion.
---