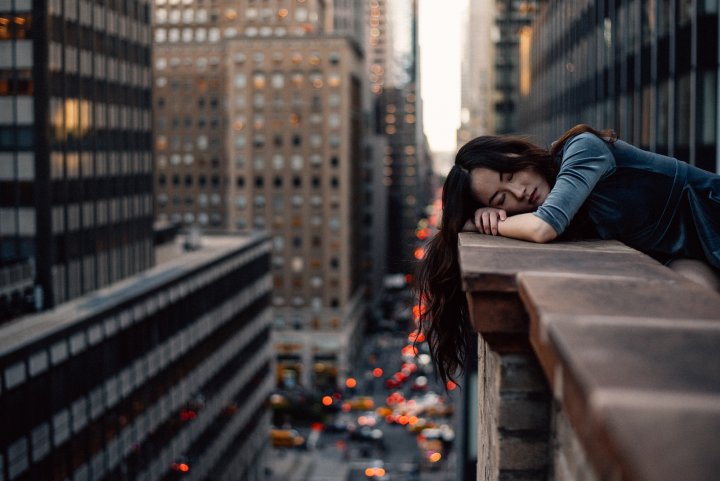 Let's be clear at the outset: Doing hard things is hard.
In fact, doing hard things is exhausting. In June, I spoke of doing some simple but hard things this summer (i.e. attending church, reading the Scriptures, and praying regularly).
Let's pause for a moment and assess as the school year draws nigh. Did you persist or coast, lean in or nod off? Personally, I'm somewhere in the middle of these descriptors. Family vacations kept me from church a few times, but I watched the teachings online; I read numerous devotionals with Bible verses interspersed; and I prayed when I remembered to do so.
Summer doesn't officially end until September 22nd, but relaxation will inevitably yield to exhaustion as the pressures of school intensify.
Speaking of intensity, consider Gideon, the "mighty man of valor." He was well acquainted with exhaustion, but he stayed the course in spite of doing hard things for God. Let's take a brief look at his story, and may it further serve as a backdrop for the coming months filled with essays and exams and sports and speeches and deadlines and the divine.
Fear Not
In Judges 6, the Israelites, once again, "did what was evil in the sight of the Lord". Consequently, God delivered them into the hands of the Midianites.
In their collective desperation, they cried out to the Lord for help, and he responded by raising up a rescuer in Gideon. After conversing with an angel of the Lord who charged him with the formidable task of saving Israel, Gideon hesitated. He called his clan in Manasseh the weakest and described himself as the least in his father's house (v.15).
Gideon was unsure of himself, unsure of his abilities. He was afraid to do what the angel asked of him.
Fear can quickly paralyze our faith when we ponder what we lack, but remember in those moments of despondency that perfect love casts out fear (1 John 4:18).
Fear can quickly paralyze our faith when we ponder what we lack.
Click To Tweet
God loved Gideon, which is why Gideon managed to work through his fears by tearing down the false gods in his midst. He did this at night to avoid being seen by his family and tribe, which suggests that fear still tugged at his soul in spite of his faithful obedience to God's instruction.
What can we take away from Gideon's decision to follow through?
Stay true to yourself and your beliefs at school this fall. Obey the prompts of the Holy Spirit that bring you closer to God. Keep in mind that while fears may appear alongside your faith, faith is always stronger (Isaiah 41:10). Finally, remember that God is with you (v.16) and will never forsake you (Deuteronomy 31:6).
Go Forth
After destroying the false gods and receiving added clarity through a fleece (vv.36-40), Gideon assembled an army to fight the Midianites. It was a massive company, but God reduced the thousands to hundreds.
300.
That's all. The Scriptures describe Gideon's foes like "locusts in abundance" (v.12), but in a supernatural display of God's intervention, Gideon triumphed with a few men through the prodigious power of God.
The Scriptures affirm this truth elsewhere too. "The horse is made ready for the day of battle, but the victory belongs to the Lord," writes Solomon in the book of Proverbs. "Some trust in chariots and some in horses, but we trust in the name of the Lord our God. They collapse and fall, but we rise and stand upright," adds David in Psalms.
As the new school year begins, remember the victory rests with the Lord.
As the new school year begins, remember the victory rests with the Lord.
Click To Tweet
You may lose friends and alienate people by resolving to hold fast to your beliefs which run counter to the prevailing norms, but God will help you stand—and reward such faith (1 Peter 1:6-7).
Gideon, if you recall, followed through on God's command to destroy the false gods, which required great courage against his own father and tribe. He didn't waver, however, and the Lord blessed his efforts in battle.
Hold Fast
After capturing the two princes of Midian, the Scriptures make clear that Gideon didn't call it a day and return to threshing wheat in a reclusive place. No, "Gideon and his three hundred men, exhausted yet keeping up the pursuit, came to the Jordan and crossed it" (8:4).
In spite of their exhaustion, they finished the fight. They brought their efforts to completion as God directed them to. Hailed as the conquering hero, the men of Israel asked Gideon to rule over them. "I will not rule over you, and my son will not rule over you; the Lord will rule over you," he replied (8:23). Gideon declined the request to be king. He acknowledged God as the rightful victor.
As the new school year unfolds and exhaustion gains a foothold, keep up the pursuit in spite of your exhaustion. Before that first bell chimes for the first class, give the day to God in prayer, even if it's a few moments.
Before that first bell chimes for the first class, give the day to God in prayer, even if it's a few moments.
Click To Tweet
Recite Psalm 23 or The Lord's Prayer. Begin a plan on the He Reads Truth or She Reads Truth app. Read the verse of the day, every day, on the YouVersion Bible app. Start a streak — streaks are motivating! Read an article from one of your peers on The Rebelution.
Keep doing hard things.
---