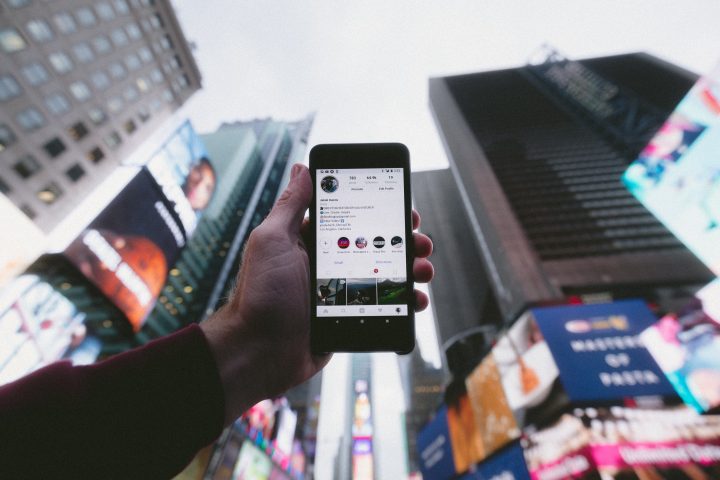 It's time for a technological rebelution.
The stats and facts are clear: more and more members of our generation are unable to manage technology use on their own– and are facing disastrous consequences.
This is the problem: our generation is using technology as toys, not tools.
So it's time for us to rise up and be different. To refuse to settle for our culture's low expectations of how we use technology but to be more intentional, faithful, and wise.
Will you join me?
And as we rebel, here are 9 strategies we can employ to use tech as tools, not toys.
1. Love others
Love for others should motivate every action and decision in our life— online and offline. It should flow out of our love for God and secure identity in him, allowing us to love others without pride or judgment.
That means we look out for their good, celebrate their wins, and protect their purity. This simple (yet profound) principle should inform what we post, who we follow, how often we use our phones, and why we use technology at all.
Love is the foundation of good technology habits.
2. Find joy in social media (or get off it)
Anne Florence Brown, a high school sophomore from Nashville, woke up one day to realize there was no joy for her on social media.
She explains, "Instagram was an effective trigger for my already struggling self-worth as it provided me with a tangible measure of how many friends I had and how many people liked my life. It was a tool I used to damage my self-esteem daily… Every scroll of my thumb brought a new judgment, comparison, or observation that was followed by a feeling of either self-righteousness or self-degradation."
And so Anne Florence fought for joy. We're all commanded to fight for joy— and your pursuit of it might mean getting off social media. Rebel against culture's expectation that you have to be on every social media channel.
However, I believe you can also fight for joy by using social media. You can follow accounts that celebrate authenticity and vulnerability. You can post things that encourage and edify others. You can enjoy taking and editing pictures. You can post quotes, verses, or statuses that reflect praise to God.
You can use social media to cultivate joy, not kill it.
3. Pursue peace and fight comparison
Anxiety among teens has spiked since the advent of the smartphone. Jean Twenge, a professor of psychology at San Diego State University, has found, "All screen activities are linked to less happiness, and all non-screen activities are linked to more happiness. Eighth-graders who spend 10 or more hours a week on social media are 56 percent more likely to say they're unhappy than those who devote less time to social media."
Undoubtedly, the relentless obsession with comparison is a major contributor. Comparison is a disease we all struggle with yet is one that's aggressively amplified in our digital age.
If we want to cultivate peace, we must be intentional about fighting the things that disrupt it.
4. Practice patience
It's easy to be impatient, especially with people and especially online. Impatience infects the internet. But Christians are called to practice patience instead. In fact, we're commanded to practice patience (1 Tim. 6:11).
So read the whole article before you write a comment. Seek to understand those who are different than you. Listen well and be slow to speak… and post.
5. Be kind
The internet has enough hate. It has enough trolls. Be the kindest person you can be. Look for ways you can build others up instead of tearing them down. Rebel against cynicism and bitterness. Open your eyes to opportunities for encouragement and edification and you'll find them everywhere.
Use your words to bring life, not death (Prov. 18:21).
6. Celebrate goodness
Honor the good things in life on social media. Celebrate God's world and his word. Praise others. Post about ordinary gifts, like your dad's burgers or your sister's graduation or your trip to the Grand Canyon.
"Finally, brothers, whatever is true, whatever is honorable, whatever is just, whatever is pure, whatever is lovely, whatever is commendable, if there is any excellence, if there is anything worthy of praise, think about these things… [or post about these things.]" (Phil. 4:8)
7. Seek faithfulness (especially offline)
A faithful life online reflects a faithful life offline. Find accountability. Get plugged into a local church. Read good books. Study God's Word. Pray for wisdom and grace. Spend time with friends who build you up. Serve your local community and prioritize them over your online community. Cultivate integrity– be the same person online as you are offline. Rebel against using technology as a mask or façade.
Be faithful in little, and God will make you faithful in much.
8. Combat conflict with gentleness
Technology is often wielded as a weapon of hate and verbal violence. It's used to create conflict and anger. Don't use tech like that. Instead, use technology with gentleness.
That doesn't mean you can't have an opinion or disagree. It doesn't mean you can't be bold. It doesn't mean you can't be angered by injustice and evil.
Jesus was the very definition of gentleness, yet he overturned temple tables and drove men out with whips. Gentleness is strength under control. Use your strength to serve others.
9. Exercise self-control
This year The Wall Street Journal discovered that the average person checks their phone 2,617 times a day. In a culture that honors indulgence and despises discipline, we need to rebel with self-control.
That might mean putting our phones in a different room while we sleep at night. It might mean not turning our phone on until we finish our devotions. It might mean tracking the time we spend on media. It might mean asking our parents to hold us accountable.
If we want to use technology as tools, not toys, we need self-discipline (Prov. 25:28).
A Technological Rebelution
Our culture has low expectations for us— especially when it comes to technology. They expect us to be selfish, shallow, and utterly addicted to media.
But what if a group of young people rebelled against culture's expectations of how we use technology and media and did something hard?
Maybe there would be another rebelution. Not by abandoning technology but by using it in a different way. A better way.
What if we stood up and turned our generation's toy into a tool?
And what a tool it can be– a tool that will bring love, joy, peace, patience, kindness, goodness, faithfulness, gentleness, and self-control to us… and to the world around us.
---