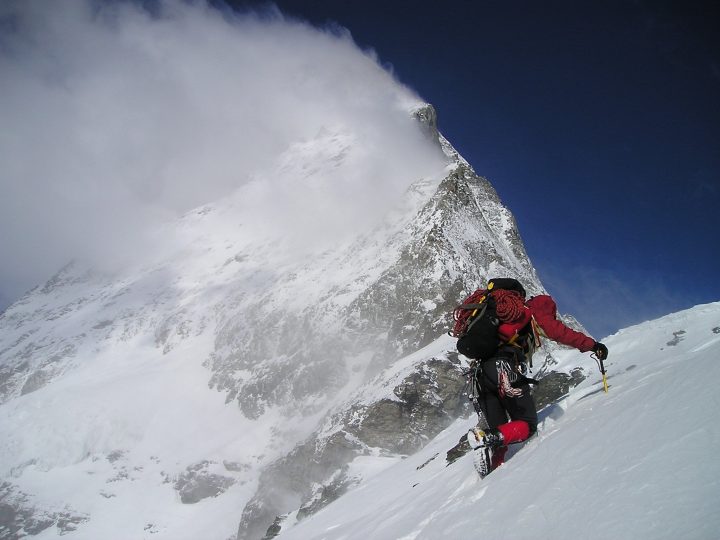 Last April, a group of five teens from tribal India did a teeny-tiny little hard thing.
They summited Mount Everest.
Okay, so maybe it was kind of a hard thing.
The funny thing is, a year prior, they hadn't even known the name of the highest summit (Everest). Now, according to the BBC, not only have they summited the giant, they're ready to start working on another one (maybe Mount Kilimanjaro). No biggy.
Manisha, Umakant Madavi, Parmesh Aale, Vikas Soyam and Kavidas Katmode were the only five climbers to summit out of the ten selected to start the expedition.
What's crazy, is these five aren't even the youngest to summit Everest.
Jordan Romero from Big Bear, California, set the record at age 13 in 2010 and Malavath Poorna, just a few months older than Jordan, became the youngest girl in 2014.
We love stories like these because it reminds us that young people are not incapable of (literally) ascending to great heights.
We may never physically summit Mount Everest, but we each face a mountain God has given us to climb. And if we skip out on it, we miss the incredible views, perspective, and life-altering experiences along the journey as well as the joy and pleasure of having accomplished it.
We may call it a "marathon" when we spend hours binging on Netflix–but, whether or not you feel like it's wrong, those accomplishments certainly don't leave us satisfied, nor do they leave us equipped and ready to face the next challenge.
So what's your Everest?