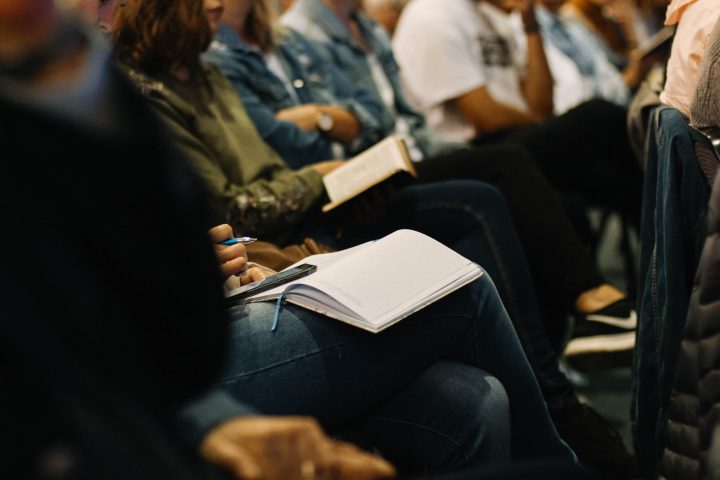 Independence is championed in modern culture. Being self-sufficient is seen as the ultimate goal of success. We're pushed to rely on ourselves and make decisions based on our own good and preservation.
This has led to some major problems in life, because we were created by God for community.
Consequently, I have noticed a general trend among young people. They're searching for community. They're searching for a place of belonging. Even those without any religious background understand the innate desire to belong to something greater than themselves.
As Christian young people, we too feel this longing for community in a culture that prizes independence so highly.
Christians, we need the church.
God has given us a family, a home, and a place to grow in the local church. We are responsible to support this beautiful, God-instituted gift. This is God's design for us.
Churches are never perfect, because they're made up of imperfect individuals. Like any relationship, our relationship with our church takes work. But friends, it is so worth it!
God has given us a family, a home, and a place to grow in the local church. This is God's design for us.
Click To Tweet
Here are three practical reasons why you should attend a local church.
1. Go to church to grow
We need the church to grow. Growth happens as we interact with the Word of God.
Going to church will challenge us in our personal walk with God. We need encouragement to grow and change, and God has put churches in place to help us with that. We must have an attitude of humility and come to church to learn.
A pastor's job is to lead and teach the church, but you're also responsible to have a desire to learn. If you are personally seeking to know the Father, church is an exciting place to see God's Word in a new light and grow to know him better.
2. Go to church to serve
Going to church gives us many opportunities to practice selfless imitation of Christ. The church will never function if members only attend to benefit themselves. That was never the purpose of the church. We must approach the church with an attitude of servanthood.
Christ came this earth to serve, and so we should strive to be church attenders with hearts of service and sacrifice.
Take initiative in your churches by seeking out ministry opportunities. We can all get better at being aware of the tired Sunday school teacher who needs a hand, the children's church teacher who never gets to sit under preaching, or the pastor who just needs someone to come alongside to encourage him.
3. Go to church to encourage believers
The Bible exhorts us to, "Let the word of Christ dwell in you richly, teaching and admonishing one another in all wisdom, singing psalms and hymns and spiritual songs, with thankfulness in your hearts to God" (Colossians 3:16). The church was designed to be a place of encouragement in the ways of the Lord. We must have the eyes to see opportunities to encourage and edify one another. When we learn and grow because of the help of older Christians, we're to turn back around and seek out newer Christians and pass the same wisdom to them. This cycle is called discipleship, and it's truly beautiful.
We must also strive to be a people of love.
An attitude of love encourages our brothers and sisters while simultaneously being a voice to the lost. The way Christians treat each other is one of the greatest testimonies we have. Our heart toward our fellow believers speaks loudly to the unsaved in times when nothing else can. Our God is a God of love, and he desires that his people be known by this love.
We are called to bear one another's burdens (Ephesians 1:8) and help each other. Life in a fallen world is hard. God has so lovingly given us a community to bolster us and help us through the hard things.
We Need Each Other
This list is by no means exhaustive. It's meant to help solidify the truth that we need the church.
The wonders of the church are quickly forgotten in our society. Imperfections and hurts have clouded what God has intended the church to be. Please, Christian, do not let that keep you out of the pews.
Our churches are dying while Christian young people are leaving in droves.
I am pleading with you, do not become part of the statistic. Be involved, serve in your churches, and dare to grow. Pour into your brothers and sisters in Christ and seek to grow in love.
We are the church, and we need each other.
---