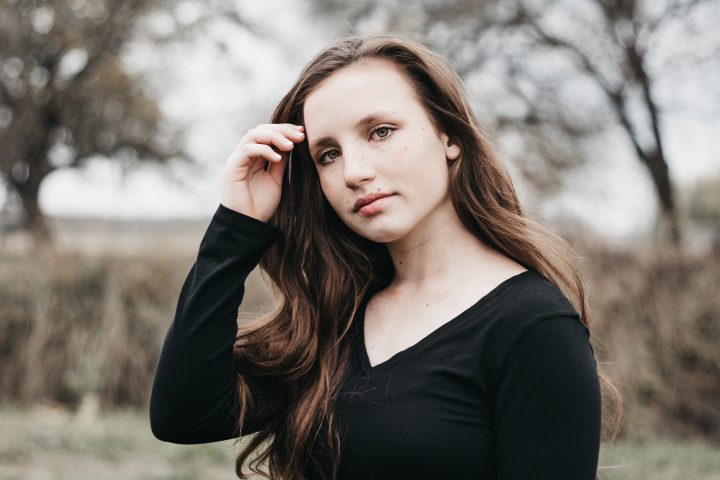 If my generation woke up, we'd realize we're being treated like babies.
The world is coddling us with low expectations, stroking our flesh and rocking us into lethargy. We're being spoon-fed the tasty lies that we don't need to act. We don't need to try. We don't need to slap ourselves awake.
God is saying something different. Jesus is demanding us to wake up (Matt. 24:42), sober up (1 Thess. 5:6), and to dress ourselves for a vicious battle (Eph. 6:13).
The world needs teens and twenty-somethings who are living aware. Satan is a prowling beast searching for hearts to deceive and devour (1 Pt. 5:8). If we aren't on defense, we become prey.
My generation must stop slapping the snooze button. We must let the Spirit revive our hearts and ready our minds. In a slumbering and drunk world, we must live wide awake.
Stay Awake
When Judas led an angry mob into Gethsemane, Jesus' friends were asleep. Instead of watching and praying, temptation overcame them. They weren't ready for Jesus' departure.
And he came to the disciples and found them sleeping. And he said to Peter, "So, could you not watch with me one hour? Watch and pray, that you may not enter into temptation. The spirit is indeed willing, but the flesh is weak" (Matt. 26:40-41).
The disciples remind me of young people today. Caught between childhood bliss and the responsibilities of adulting, we can relate to Jesus' followers. We're tired and bored. We want to be devoted but can't resist the urge to doze.
And if we don't act quickly, we'll miss Jesus.
We won't just miss the Savior's return, we'll miss him today. Sleeping in sin, we'll miss the things we could be doing for Jesus right now.
Sleeping in sin, we'll miss the things we could be doing for Jesus right now.
Click To Tweet
Battling spiritual drowsiness is an intense fight. But it's a war we must not abandon. We must be alive and alert until the hour Christ returns.
"Therefore, stay awake, for you do not know on what day your Lord is coming." (Matt. 24:42).
Live Soberly
Technology, lethargy, and sensuality are intoxicating young people today. When Paul warns us to be sober, he isn't addressing alcoholics. He's warning a people drunk on sinfulness.
Instead of staggering in and out of spiritual consciousness, Christians are called to live sober, utterly focused lives. Because we are children of light.
"For you are all children of light, children of the day. We are not of the night or of the darkness. So then let us not sleep, as others do, but let us keep awake and be sober." (1 Thess. 5:5-6).
There's nothing wrong with enjoying this fun, silly, sometimes crazy life. Just don't let the lightheartedness fog your senses. Our days are numbered and the end is at hand (1 Pt. 4:7).
Don't live in a stupor. Live soberly set on and radically revived for Jesus Christ.
Be a War-Ready Generation
No sane captain tolerates drowsy, drunk soldiers. War demands absolute and unflagging awareness. Soldiers tread cautiously, eyes wide for the enemy.
If it's true we're at war against Satan's dark army, where's our protection? And how are we strategizing to strive toward victory?
Paul unlocks the Christian soldier's wardrobe: Put on the whole armor of God, that you may be able to stand against the schemes of the devil (Eph. 6:11).
Timothy spells out a focused battle plan: No soldier gets entangled in civilian pursuits, since his aim is to please the one who enlisted him (2 Tim. 2:4).
We fight, but not alone. We don't wrestle drowsiness or drunkenness by ourselves.
"Fear not, stand firm, and see the salvation of the LORD, which he will work for you today." (Ex. 14:13)
We aren't babies anymore. With the Lord at our side, we can no longer be coddled or conned into thinking it's okay to slumber. We've been called to so much more.
With the Lord at our side, we can no longer be coddled or conned into thinking it's okay to slumber.
Click To Tweet
Jesus Christ gave his life, rose from the tomb, and is coming back soon. May he return to find a wide awake and seriously sober generation— a generation of Rebelutionaries who have fought the good fight of faith because they were prepared for the war.
Besides this you know the time, that the hour has come for you to wake from sleep. For salvation is nearer to us now that when we first believed. The night is far gone; the day is at hand. So then let us cast off the works of darkness and put on the armor of light (Rom. 13:11-12).
---