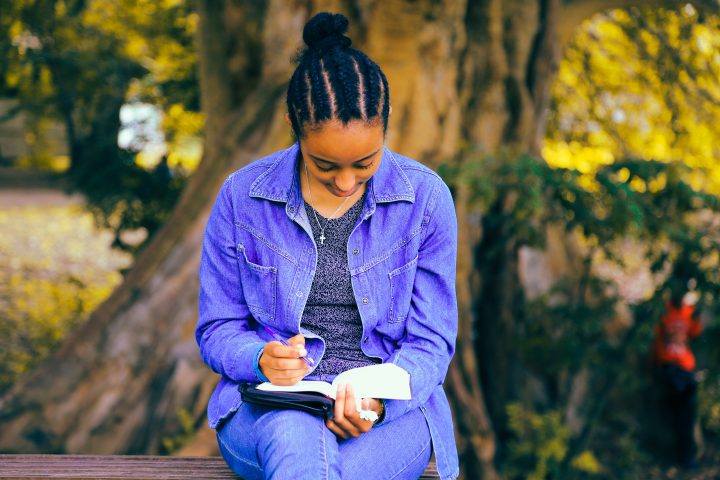 Memorizing Scripture was a big part of my life growing up. And by "big", I mean I committed a few thousand verses to memory while competing in a Bible Quizzing league in my late teens.
It may sound crazy (it definitely seemed impossible to me when I started), but devoting entire books of the Bible to memory almost word-perfectly is possible. It just takes time and dedication. But you don't have to memorize vast quantities of Scripture to reap its benefits.
Here are three ways learning the Word changed my life.
1. God's Truth Shaped My Mind
It's been five years since I memorized the books of Romans. There is no way that I can quote whole chapters today, but those hours spent pouring over its pages were far from wasted. The truth is still there, influencing my outlook and shaping my actions.
Let's say I'm struggling with pressure to be part of the "in crowd", whether that's at school or in the workplace. It may be tempting to make compromises in the way we speak or the jokes we make to fit in, and oh so easy to justify it. But unbidden a verse secreted away shoves its way to the forefront of my thoughts.
"Do not be conformed to this world, but be transformed by the renewal of your mind, that by testing you may discern what is the will of God, what is good and acceptable and perfect." (Rom. 12:2)
Even just a fragment of the verse "Do not be conformed" can be a powerful reminder in that situation.
2. Memorization Enriches Biblical Learning
When we read the Bible or have it passively fed to us in a sermon, it can be far too easy for the words to go in one ear and out the other. But when you memorize something, it increases the chance you will make the effort to actually comprehend it. Then it can begin to influence your thinking.
When I hear a pastor quote a verse I've memorized, I quickly recognize that the words are familiar, and my brain can shift from processing them to comprehending their meaning in the wider context of the lesson. This A) enriches your understanding of the message as a whole, and B) Guards you against false teaching through misapplied Scripture. Knowing the context that a verse was drawn from allows you to determine if it's being used to support an argument correctly.
For example, Matthew 7:1 "Judge not, that you be not judged." is a verse often thrown out as a condemnation of anyone with a different opinion. It's used as a club to deflect criticism and even suggest that only God can hold an individual responsible for their behavior.
However, when we're familiar with the context of Matthew 7, we can see that the warning is against self-righteousness and hypocrisy. Later verses describe first removing the log in your own eye before focusing on the speck in your brother's. This is not a condemnation against addressing faults in others, but an instruction on how to do it properly.
This is just one example of a frequently quoted verse that gets misapplied when you lose the larger context. Paul's "I can do all things through him who strengthens me" (Phil. 4:13) was written in the setting of house arrest and possible death, not winning a football game or completing a to-do list.
Memorizing large portions of Scripture can equip you to defend your faith both from outside attack and false teaching in a way that short verses don't.
3. The More You Memorize, the Easier It Is
This final benefit is the most practical of the three: the more you memorize, the easier and faster it becomes. We can train our brains to memorize by using techniques such as repetition and spacing the same way an athlete can.
This training has been the single biggest factor that has helped me conquer my first year of college. The entirety of our academic progress is based upon our ability to retain information: facts, dates, names, etc. My program in particular required absorbing vast amounts of human anatomy information. Without my memorization experience, I would have been completely overwhelmed (and honestly, I still wanted to cry looking at my muscle homework assignments some weeks).
We recognize the importance of assisting our physical performance by eating well, exercising, and getting enough sleep, so why shouldn't we support our academic studies the same way?
By using Scripture as your brain's "workout" tool while training it to memorize, you can ensure the time you invest is well spent even if you don't see your grades improve right away.
"So shall my word be that goes out from my mouth; it shall not return to me empty, but it shall accomplish that which I purpose." (Isaiah 55:11) In conclusion, when I first started memorizing Scripture, I never could have predicted the numerous ways it would change my life. Regardless of whether your goal is to memorize a verse a day or eventually a chapter, storing God's Word in your heart will bless you both now and in the years to come.
---