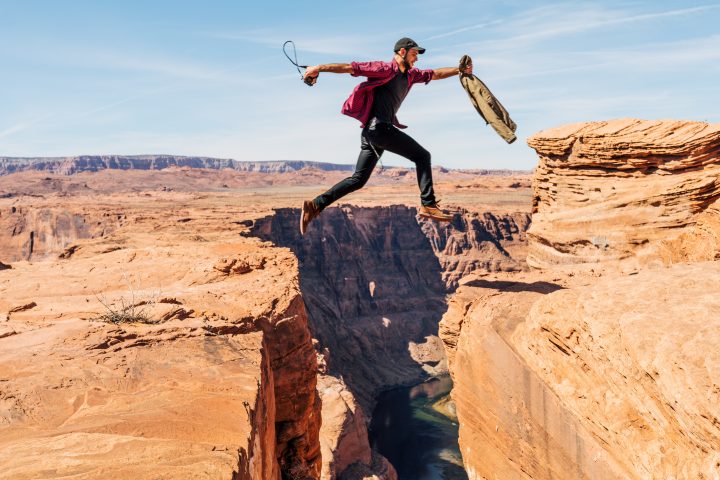 Recently, a friend reminded me of a song, "Are You Adorning The Doctrine?" by C. S. Naylor. And that song convicted me. Am I adorning the doctrine?
I'm not talking about doctrine as in words of various theologies we as Christians hold on to. I'm talking about doctrine as devotion to God.
As Christians, we need to be so devoted to God that when "the world looks upon [us], nothing but Christ is in view."
Think of the story of King Solomon. As a young king, he would have been heralded as one of the most faithful of his time. But as he got older, he became less devoted to God and began to promote idolatry. I like to think of Ecclesiastes as Solomon's "last words" giving a heartfelt confession to God of his vanity and pride, yet even so, his last years weren't as fruitful. If we're not careful, our faith's power can fade too.
So how can we avoid a powerless faith? That song helped to convict me with clear, Biblical insight of what our faith should truly be.
A Testified Faith
"You see that a person is justified by works and not by faith alone." (James 2:24)
This passage has sparked countless debates over the centuries. The Greek word translated as justified here generally means "to be saved." But it can also mean "to be proven," and does so in this instance. I like to put it as "to be testified to." I believe this is what James meant.
James saying that our faith is testified by our deeds. Don't just say you're of Christ–live like Christ. We must be "following where He has trod" as the song puts it. Our faith is shown by our walk.
How can the world know about Christ if we aren't showing our faith?
A Honoring Faith
"To those who by patience in well-doing seek for glory and honor and immortality, he will give eternal life." (Romans 2:7)
A faith that honors God is a faith that He rewards. We need to show honor to God in our actions. We need to give God the glory in our deeds. But most importantly, as Christians, we need to honor God by showing our devotion to Him. A devotion from the heart.
We can honor God in the big and small things by doing them all for God, or by not following the ways of the world, or by simply witnessing to a friend. As the song says, are you "honoring Christ by your actions, and by the words that you say?"
A Defending Faith
The enemy will barrage us with attacks and doubts. People from all over the world will criticize us for what we believe.
But there is proof for our faith. We should equip ourselves with that knowledge. As Paul said to Timothy: "All Scripture is breathed out by God and profitable for teaching, for reproof, for correction, and for training in righteousness, that the man of God may be complete, equipped for every good work." (2 Timothy 3:16-17)
Jesus told His disciples that they would face persecution, and they did. But Jesus also promised them that the Holy Spirit would teach them what to say. We should equip ourselves with the knowledge that is out there, but always be open to how the Holy Spirit wants to use it in our lives.
Are you going to allow the Holy Spirit to teach you what to say?
A Loving Faith
1 Corinthians 13 is one of the most beloved chapters of the Bible. This chapter, also known as The Love Chapter, is a favorite to many because it deals with one of the most important attributes of a Christian.
We need to show a faith that loves all people. Now, that is not to say we should condone sins and immoral actions. But we should show the sinner a better way. We should show kindness and gentleness to the depressed. We should be generous to the poor and show mercy to the downtrodden.
A faith that loves is a faith that acts on that love. And we must show people that faith in "meekness, and love, and goodwill."
A Simple Faith
There is simplicity in an honest faith. Paul, awaiting his final death said to Timothy: "I have finished the race, I have kept the faith." (2 Timothy 4:7)
He goes on to say that there is now a crown of righteousness awaiting him, "and all who loved Christ's appearing." That crown can be yours if you accept God's gift of grace.
Yes, people have tried to make it complicated. And it can be, because we're talking about God, who is outside of our understanding. But God has also given his Word in a way that even the smallest child can understand. People have written numerous books trying to sway the masses this way or that way, but a simple faith can move mountains.
Are you living a life of faith? It's hard, trust me. But with God, all things are possible.
---