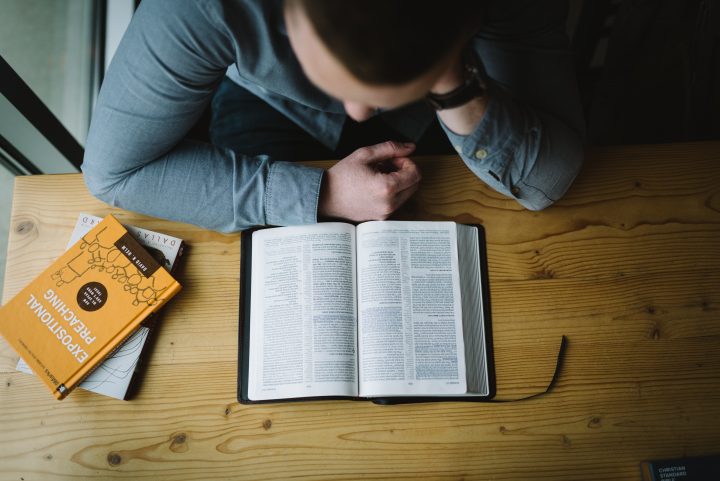 Editor's Note: Throughout the years, TheReb has published thousands of articles, each challenging and encouraging Rebelutionaries to do hard things and seek God. But among these posts, some have especially resonated with you, our readers. So over the next few weeks and months, we're bringing back these classics, reposting our most popular and well-read articles every Thursday. May they encourage and remind you of God's unchanging truth!
Ever since June 2014, I felt called to go into full time ministry as a pastor. Over time, that call continued to be confirmed over and over again through experiences, prayer, and other people. Each day, I'm becoming more and more confident that this is what God has in store for me. And I have to say: I'm really excited about it!
But one thing I didn't have two and a half years ago, that would have been a major help and encouragement to me, is a "checklist" to help me see if I was actually called into full time ministry. Because I didn't have that, I had to figure it out on my own as I continued in my personal walk with the Lord.
Since that time, I've learned that there are actually 4 major ways to know if God is calling you to full time ministry. Each of these are signs that help show us whether or not that's the direction God has for us.
1. A Profound Impression from God
When I first felt called to ministry, I was preaching a short sermon to about four dozen middle school students. The sermon was on the Stoning of Stephen, and how the Pharisees had hardened their hearts toward God. At the very end, I gave an invitation–and 3 kids got saved.
It was at that moment, that I felt this indescribable joy and contentment. From that point on I just knew this is what I was meant for. This is what God created me to do. It's hard to explain exactly what that felt like, but to me, it was just a strong confirmation of what I already suspected.
My youth pastor had a similar experience in his initial call to ministry. For him, it also happened when he was preaching a sermon. And there, he felt that this is what God wanted him to do and he just couldn't do anything else.
When considering whether or not you feel called to ministry, check to see if you've ever had a similar "God moment" where you were given an extreme desire to serve God in ministry. This is often a sign that this is where the Lord wants you.
2. Confirmation from others
In the two years since I first felt called to ministry, I've had quite a few people–peers and adults–come up to me and say things like "Yeah, I figured you wanted to be a pastor" and "I really do see ministry leadership in you". Usually people notice when God's preparing someone for full time ministry.
If something similar has happened to you, and others have commented on your life in a way that seems to direct you toward the ministry, that's a very good sign that you're probably called to go into full time ministry.
3. Reoccurring Thoughts for Ministry
Sometimes God will put something in your mind and continue feeding it back into you until you decide to do something about it. This is actually a strategy God tells us to use in Luke 18, when he uses the parable of "The Persistent Widow".
This is something that has happened to me, consistently, for the past two/three years. I just couldn't stop thinking about ministry. It just kept popping into my head over and over again. Even after surrendering to God's call, it's still always in the back of my mind.
If ministry is something you can't stop thinking about, it's very likely God's calling you to ministry.If ministry is something you can't stop thinking about, it's very likely God's calling you to ministry. Click To Tweet
4. A Passion for the Job
The final indicator for a call to ministry is a deep-rooted passion for the type of ministry God's calling you. That could be missional work, pastoral work, church administrative work, worship ministry, or any other position in the light of ministry leadership.
This is something I feel every day. I have a long-lasting excitement and anticipation for the day I can preach my next sermon, or get my first official pastoral level position at a church. It's just in my blood–and I'm truly passionate about it.
If this sounds like you, and you have a genuine love for what God is calling you to, that's a strong indicator that you're being called to full time ministry.
I hope this article has helped you answer this very important question! If you're still not sure or would like to dig deeper into this topic, leave a comment below so we can all talk about it and hopefully help you answer any unanswered questions!
Originally published February 4th, 2017
---