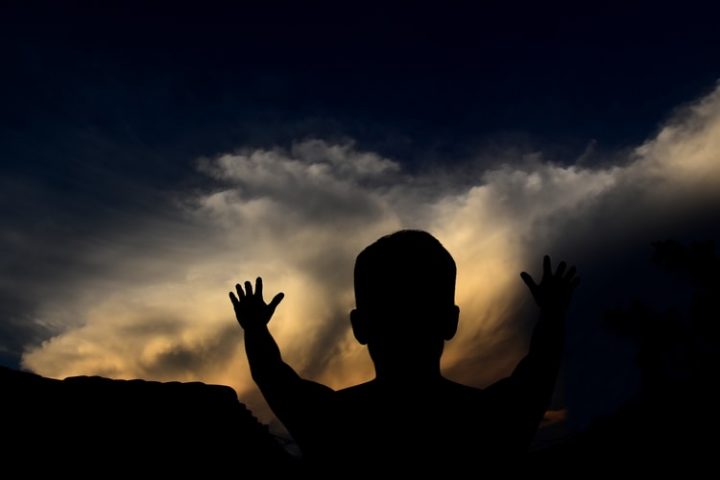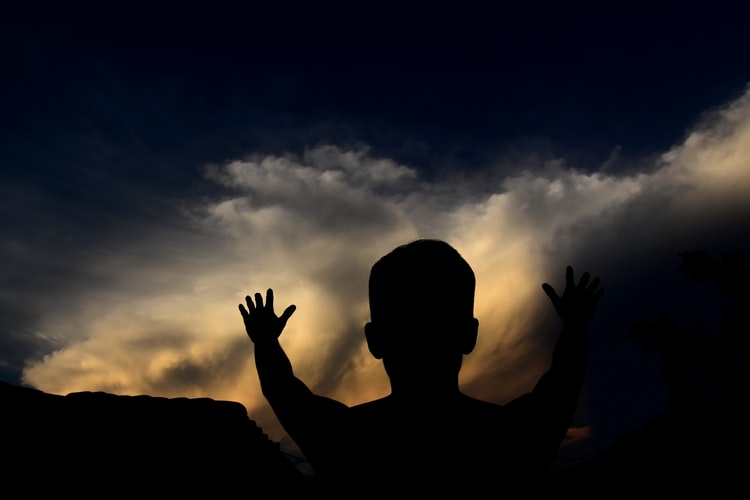 Have you ever thought about how often God asks us to do something . . . without providing the means to complete it beforehand?
Recently, at church, one of the deacons brought my attention to the many times God set his subjects to a task without giving them the means to complete it beforehand.
Usually when God asks something, he sends his help while we're working. In other words, he provides the means while we're busy following his command. But this made me think: how often are we waiting for God to provide the means before we act as he wishes?
That's not acting in faith. Most of the time, acting in faith involves risk.
Abraham's Risky Faith
Abraham is a great example of what true faith should look like. We usually wait until everything is in place before we act. But in Abraham we can see that this is not how the Lord works through us. God made a promise to Abraham, and in faith Abraham had to act upon God's command. God didn't bless them with a son before they trekked across the country. No, instead God blessed them after they started their journey.
Acting only when we know everything will fall into place–that's called autonomy. Acting when God calls without knowing how it's going to work out–that's called faith.
Another great example is the ten lepers (Luke 17). Jesus told them to show themselves to the priests. These men knew they were unclean. In faith, however, they proceeded. "And as they went they were cleansed." (Luke 17:14).
Ask for Guidance Before You Plan
Imagine an entrepreneur without a business plan asking an investor for money. Preposterous, isn't it? Now imagine a sinner without an agenda asking God for the means and guidance to glorify his Name. Wonderful, isn't it?
The Lord isn't an investor, and we need to stop thinking of him as one. We need to start thinking of him as our Savior, and the One with the means to help anyone anytime.
Everything we start should begin with prayer. Praying for the Lord's blessing before we plan instead of praying for the Lord's blessing before we act is a wonderful way to confess our total dependence upon him.
Let's start praying, planning, and acting instead of planning, praying, and acting.
Start Working With What You've Got
Doing hard things can be fun, but sometimes it is, well, hard. Anyone who has read Do Hard Things and started a project because of it will most likely tell you that, sometimes, things don't work out the way we'd like.
For the past two years, a couple of friends and I organized a camp for teens and young adults. Last year more than 80 people showed up. However, this year the numbers only amounted to 25. I was disappointed. However, not wanting to show this to anyone, we proceeded, and ended up having a wonderful, God-blessed camp. Afterwards I asked our pastor and his wife (who were present at both camps) which one they thought was better. They answered that–on both occasions–we worked with what we had, and that's enough.
Perfect circumstances don't exist. If it did, why would we need faith? God gave us imperfect circumstances, but he wants us to work with what we've got, and depend on him to send his help while we're working.
God Sends His Help While You're Working
Like the Israelites who received manna while journeying through the wilderness, and like the ten lepers who were healed on their way to the priests, The Lord will bless us with the necessary means to fulfill our duties.
I encourage you to have faith. Faith in the One who freed us. Faith in the One who sent his Spirit to live in us. Faith in Jesus Christ, our Lord.
I can't guarantee he'll come through in the way I want. Instead, I choose to believe anyway. And if he doesn't will it, I'll still praise him.
---