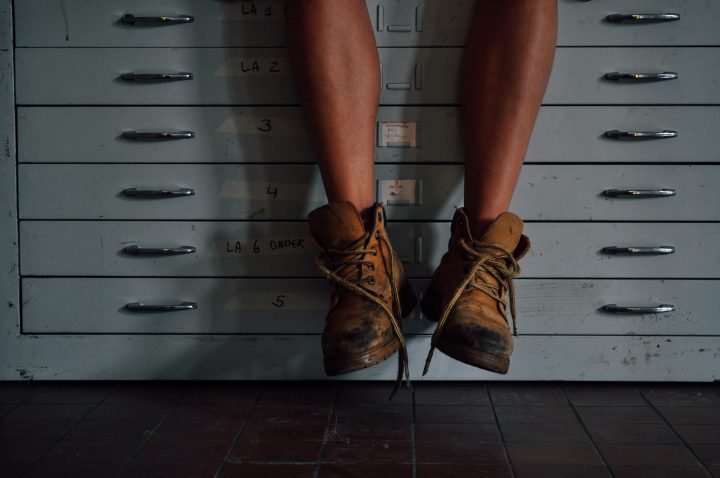 I once had a pair of shoes that I wore until the bottoms were so thin that rocks poked up through the soles and my toes poked down.
I wore them even though my mother said that they weren't presentable, because I thought they were comfortable. They made me feel sassy and confident and tough and earthy. I wore them until socks would have protected my feet more than those shoes.
And when I finally gave them up, I hated it. I let everyone around me know that the new shoes were uncomfortable and that I missed my old ones.
And in all honesty, that's how I approach most of my life.
When It's Time to Give Up the Old
Whenever God tells me that it's time to move on from the old things, I complain. Even when holding onto those old things damages me or stops me from doing what God wants me to do, I fail to trust that God knows best.
Proverbs 3:5-6 is always a convicting reminder to me:
"Trust in the Lord with all your heart, and do not lean on your own understanding. In all your ways acknowledge him, and he will make your paths straight."
I didn't fully understand these verses until I read them in the NIV translation, which exchanges the phrase "acknowledge him" for "submit to him."
I don't like the word submit.
It feels dirty in my mouth and makes me feel weak. It means that I have to put his agenda above mine. It means that I choose to bow down in front of him and place my wants and wishes and plans at his feet. That's a hard thing to do and frankly, I am often too prideful to remember it.
But following God's plan goes even deeper than this—it means that I should be submitting to God joyfully, expecting him to come through and do something far bigger than I could ever create.
When God Has A Wiser Plan
I was reminded of this in late 2018. My family is currently living in Scotland as missionaries, seeking to build up church leadership and love people wherever we can. Since my mom is Scottish, my siblings and I all have citizenship here, but my dad does not.
The time came for him to renew his visa, and in October 2018, we were all shocked to find out that it had been rejected. I was angry with God for allowing this to happen. After all, we had sacrificed so much to move there, and now he was letting us get kicked out? That didn't make sense.
My dad was able to apply for a different type of visa, and six months after his rejection, we were finally told that he could stay in the country.
However, God was not finished showing me that he had a plan.
A couple of months after finding out that he was able to stay, my dad found out that if he had gotten the visa he applied for at first, he would no longer have been allowed to work in Scotland. That would mean that we would no longer be able to work at the church we're in right now, and would mean that I would not be able to be in my current school, which has been a God-send.
The whole thing has God's hand and a cheeky wink all over it. He is constantly speaking to me through 1 Corinthians 13:12, "For now we see in a mirror dimly, but then face to face. Now I know in part, then I shall know fully, even as I have been fully known."
Slowly, I am learning, that when I give God my old, hole-filled shoes and let him replace them, he gives me something far better. It may seem uncomfortable at first, because I only see in part at the moment. I may miss the old things that I had. And yet, God still chooses to use me for his glory when I choose to submit to him.When I give God my old, hole-filled shoes and let him replace them, he gives me something far better. Click To Tweet
---