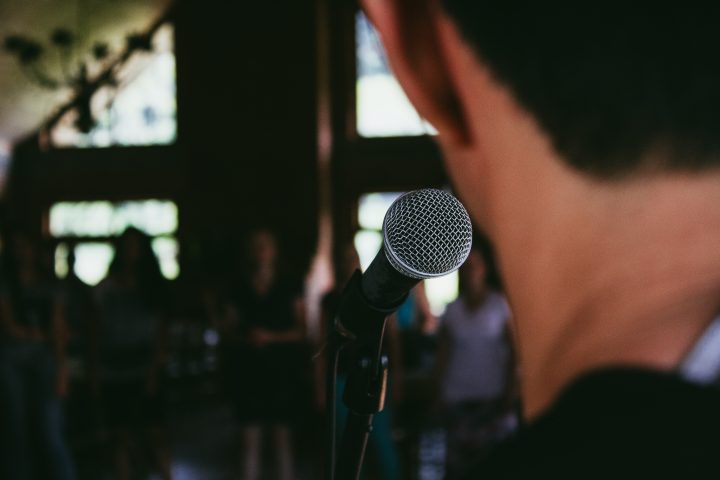 Everyone has a story.
As a Christian, many would call it your testimony. Your testimony is the story of being born a sinful human and God coming into your mess, rescuing you when you give your life to Him. If you have been saved by Jesus, you have a testimony.
However, what some people sometimes forget is that your testimony doesn't end with being saved.
That's just the beginning.
Your testimony encompasses everything God has done throughout your life. It always points back to Him.
Some have a story of being extremely far from God and having a life-changing experience that brought them to the feet of Jesus. Those stories are powerful. However, just as powerful are the stories of young children turning to Jesus and spending their whole lives drawing nearer to Him.
Your story might be messy. Maybe a little humiliating. After all, you're still in the middle of it. But the point is, all Christians have been saved by God and everyone has a story.
Why does your story matter?
Has a story ever changed you? A fiction novel maybe? A friend's true account, or any form of story? Chances are, a story has inspired, convicted, encouraged, motivated, or impacted you in a small or big way. Testimonies are powerful stories with God in the midst of them. Hearing a testimony can drastically change a person's spiritual life.
Here's the thing: If other people's stories have impacted you, who's to say your story can't impact others?
Psalm 107:2-3 says, "Let the redeemed of the Lord tell their story–those he redeemed from the hands of the foe, those he gathered from the lands, from the east and the west, from north and south."
This call to action encompasses…everyone.
Everyone who the Lord has saved, from the east, west, north, and south. All over the world. So, if you have been redeemed by the Lord, you now have a job: share your story.If you have been redeemed by the Lord, you now have a job: share your story. Click To Tweet
Your story may not be some jaw-dropping miracle or major repentance. It could be just beginning. But someone out there needs your story. Otherwise, why would our all-knowing and purposeful God tell us to share it?
Maybe this doesn't mean publishing a book sharing your testimony, though it might. Maybe it simply means sitting down with a friend who's going through a hard time, and sharing how God has pulled you out of personal darkness.
Today, I challenge you to pray about how God can use your story to impact others.
Strength To Share Your Story
Sharing your story makes you incredibly vulnerable, and this kind of vulnerability takes bravery.
I once didn't want to share my story of how God freed me from anxiety. Nope. I didn't want to talk about it at all. God surely moved in that time, but I wasn't sure that I wanted others to know about it. I resisted vulnerability. I occasionally may have mentioned little parts of my story if a circumstance came up, but nothing that left me uncomfortable or exposed.
Then, this summer, I went to a Christian summer camp, and the theme was Tales of the Rescued–sharing our stories. During the girls' campfire night, there was a time carved out for our cabin when anyone who wanted to could share their testimony. Our counselor shared a really powerful testimony and asked if anyone else had stories of amazing ways God had worked. A few girls shared stories of someone being saved from an illness, or a family member coming to Christ, and all the while, buzzing in the back of my mind, was that right now, I could–should–share my story.
I felt the Holy Spirit was prodding me, so I took a deep breath, and began speaking.
I shared my story of going through a really hard time of anxiety. I shared all the messy details and was honest. Vulnerable. However, my underlying point was the way God changed me through it. I would never be who I am today without that time of hardship in my life and God meeting me there. The girls seemed interested, my counselor seemed moved. At the time I was encouraged and proud of myself for sharing.
But it wasn't until later in the week, when my counselor, on multiple occasions, told me how inspiring my story was that I realized: God uses our stories.
This wasn't any of my doing, it was all God working through me. However, my broken, sinful, human self, was able to be a little light for Jesus by sharing my His story.
When my counselor told me how much my story impacted her, it really impacted me.
That week, God taught me what a powerful weapon for God our testimony can be. Now that God has shown me how my story can encourage others, I look for the Holy Spirit's subtle prodding that at this moment, I can share my story.
Stories impact all of us.
It's time to share yours.
---