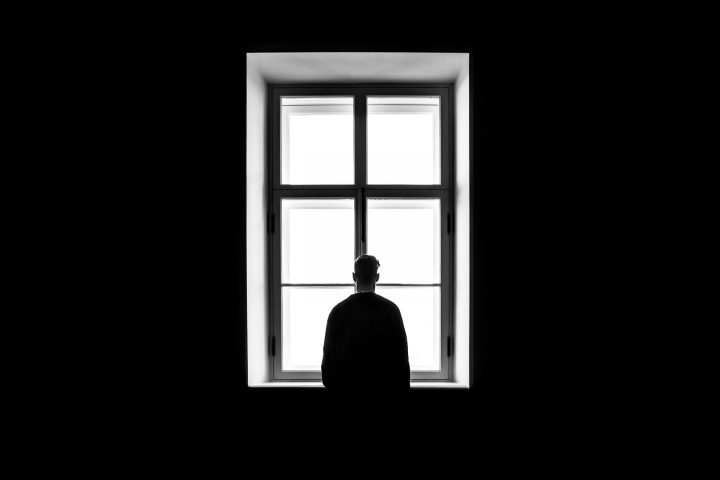 We can all relate to Frodo Baggins right now.
With everything going on in the world, life seemingly cancelled, and dark and scary headlines from across the United States and Europe…
We get a sense of what Frodo was feeling when he said: "I wish the ring had never come to me. I wish none of this had happened."
But what does Gandalf say in response?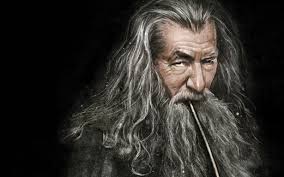 "So do all who live to see such times; but that is not for them to decide. All we have to decide is what to do with the time that is given us."
This article is about helping you decide what to do with the time that has been given to you.
Don't waste your quarantine.
COVID-19 is causing untold suffering and destruction. But it doesn't have to ruin your life.
In fact, I believe this season of quarantine could be a positive turning point in your life. An experience you look back on with gratitude — despite the darkness that surrounds it.
(Or it could just be a stressful, boring, unproductive time where you fought with your siblings, wasted time, and felt sorry for yourself.)
In this article I provide practical tips for making this a turning point.
Tip #1: Take time to really think.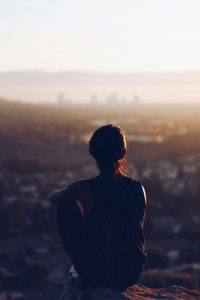 Because of COVID-19, millions of people around the world finally have space and time to really think — and they can't handle it.
In his book, No Little People, American theologian and philosopher, Francis Schaeffer. predicted this almost 50 years ago when he wrote:
"People today are afraid to be alone. This fear is a dominant mark upon our society. Many now ceaselessly sit in the cinema or read novels about other people's lives or watch dramas. Why? Simply to avoid facing their own existence. Many of us can sit in front of the television and, except on rare occasions, not face our own private life. Entertainment so fills every cranny of our culture we can easily escape thinking.
No one seems to want (and no one can find) a place for quiet, because when you are quiet, you have to face reality. But many in the present generation dare not do this; so they fill their lives with entertainment, even if it is only noise.
The Christian is supposed to be the very opposite. There is a place for proper entertainment, but we are not to be caught up in ceaseless motion which prevents us from ever being quiet. Rather we are to put everything second so we can be alive to the voice of God and allow him to speak to us and confront us."
When was the last time any of us took just thirty, undistracted minutes to think about deep, substantial things, like our future or our relationship with God? My guess is for almost all of us, that would be a huge challenge.
Application: The "Do Nothing" Challenge

Get away from all distractions and simply think for 30 minutes. No phones. No people. Just you and your thoughts for 30 minutes. Think about whatever you like, but don't talk to anyone, read anything, or check anything. Keep all distractions completely out-of-reach. Do this once a day for a week. What did you learn? Did it get easier as you went along?
Tip #2: Take time to truly rest.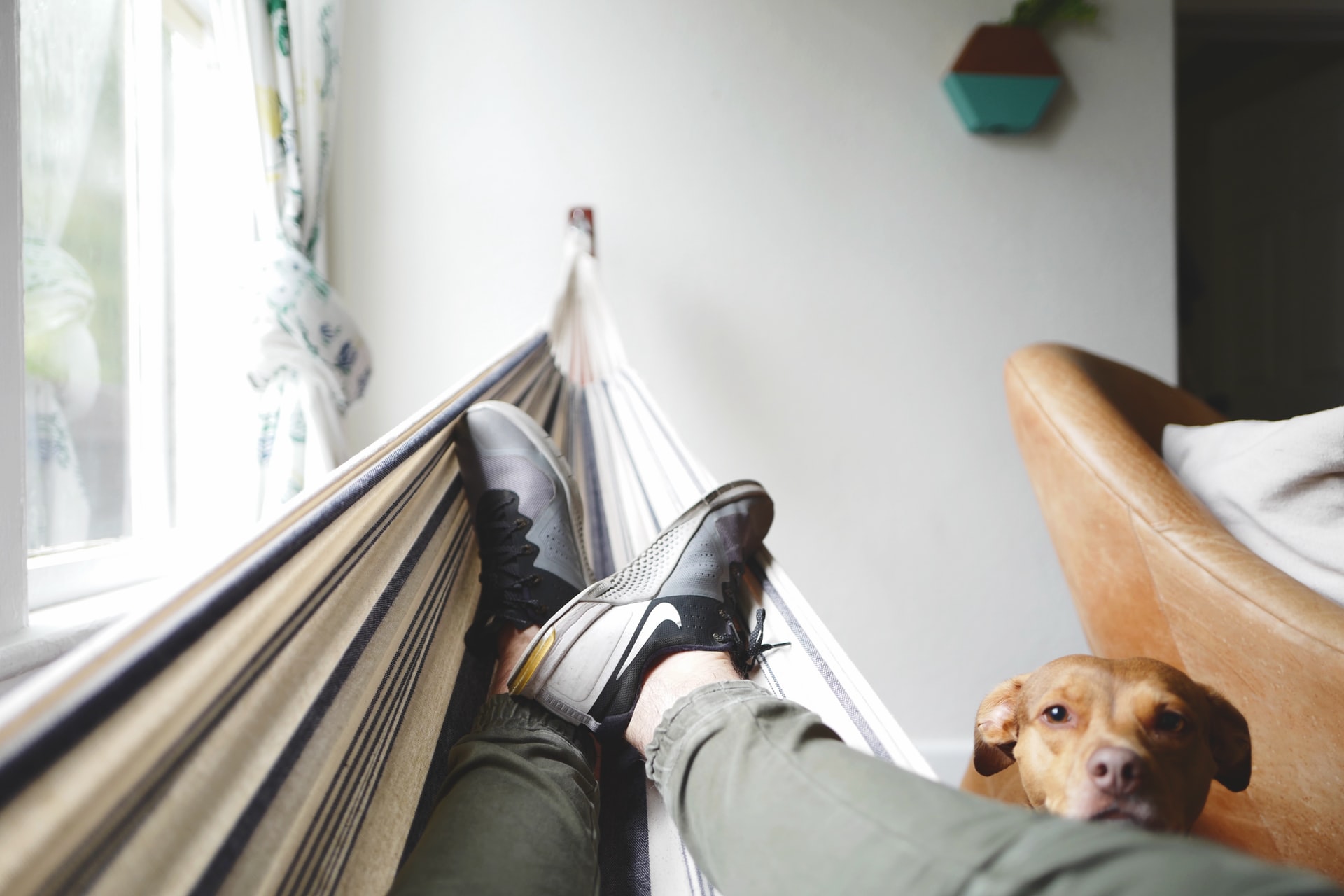 Some people are surprised to hear this from me. Maybe because I wrote a book called, Do Hard Things: A Teenage Rebellion Against Low Expectations.
But I am a firm advocate for rest and I don't believe that contradicts the message of my book. For example, this morning a young lady named, Elise, sent me the following question via email:
"Do you have any advice for over-achieving teenagers? I think it is good to do hard things but I often place too-high expectations on myself to do so. It is quite discouraging and I was wondering about your thoughts on that."
Here's how I responded:
"I actually have a lot of thoughts on this, Elise! The short version is… for many over-achieving teens the hardest thing is for them to learn how to stop working, rest, value people over productivity, and avoid burning out. So those are the hard things they should really be focused on (not trying to do more, more, more)."
In other words, learning how to truly rest is one of the hardest things many people ever have to do. It is not the same as being lazy. It is not the same as being unproductive. Properly understood and practiced, rest is what allows us to be our most productive.
Application: Take a Break Challenge

Brainstorm a list of 5-10 different ways to take a break. You'll want to include anything you currently do to take a break (e.g. YouTube, social media, games, etc.) — as well as some new ideas you haven't tried before (e.g. power naps, taking a walk, listening to music with your eyes closed, etc.). Over the course of one week, try each one and rate them on a scale of 1-to-10 based on how refreshed you feel afterward.
Tip #3: Take time to re-evaluate.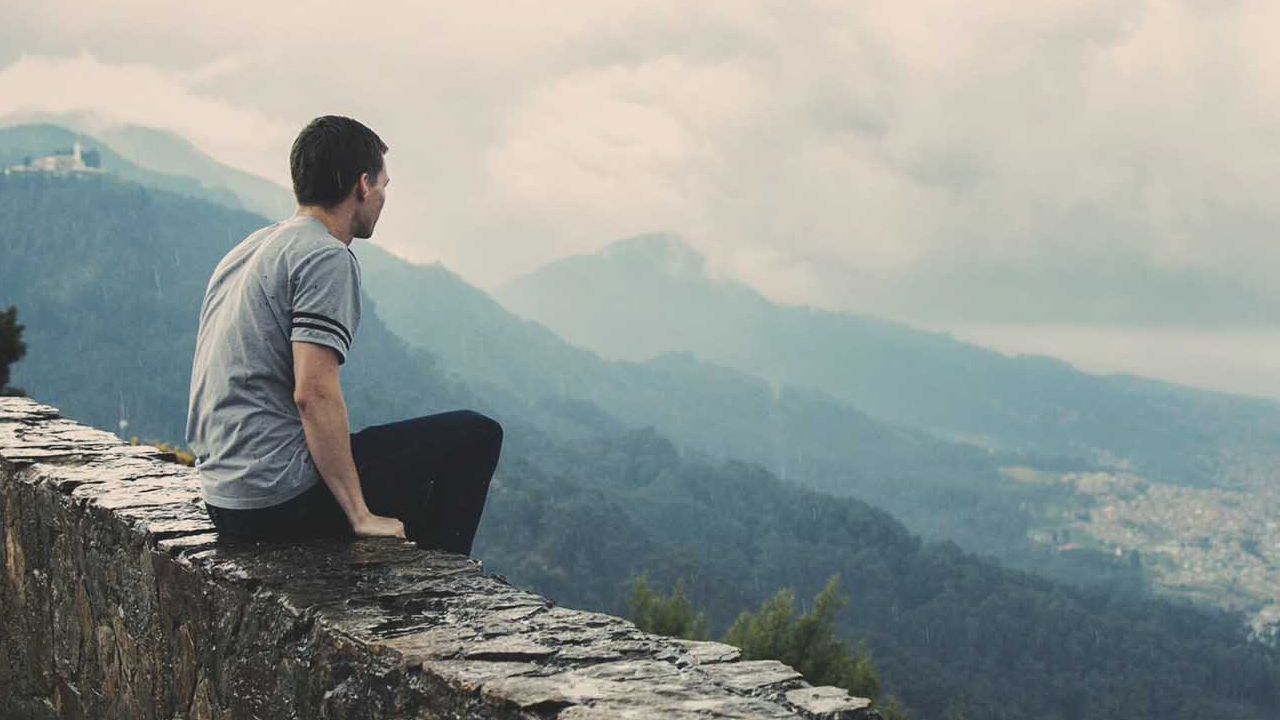 What a shame if we get through this pandemic and simply return to normal life. What a waste of an opportunity to step back, look at our lives, and re-examine our direction.
To paraphrase Stephen Covey, "There's a time to hack your way through the jungle and there's a time to climb a tree, look out over the canopy, and ask yourself, 'Is this the right jungle?'"
This unprecedented global crisis has given you a metaphorical "tree to climb." This is your chance to think about what is really important to you, look at where your life is headed, and ask whether those two things match up.
Are there good things you've been spending your time on that are getting in the way of where you truly want to go in life? Or as my dad would put it, "Are you getting stuck on a stepping stone?"
During high school, my stepping stone was speech and debate. My twin brother and I were good at it and enjoyed it. But it had served it's purpose and was becoming a distraction.
My parents encouraged us to give it up. They thought we could find more meaningful, real-world outlets for our communication skills. We thought it over and agreed.
So, at 16-years-old, with three more years of eligibility remaining… we dropped speech and debate. A few months later we launched this website, which led to our book, conferences, and all the work I do today through Do Hard Things University and The Young Writer's Workshop.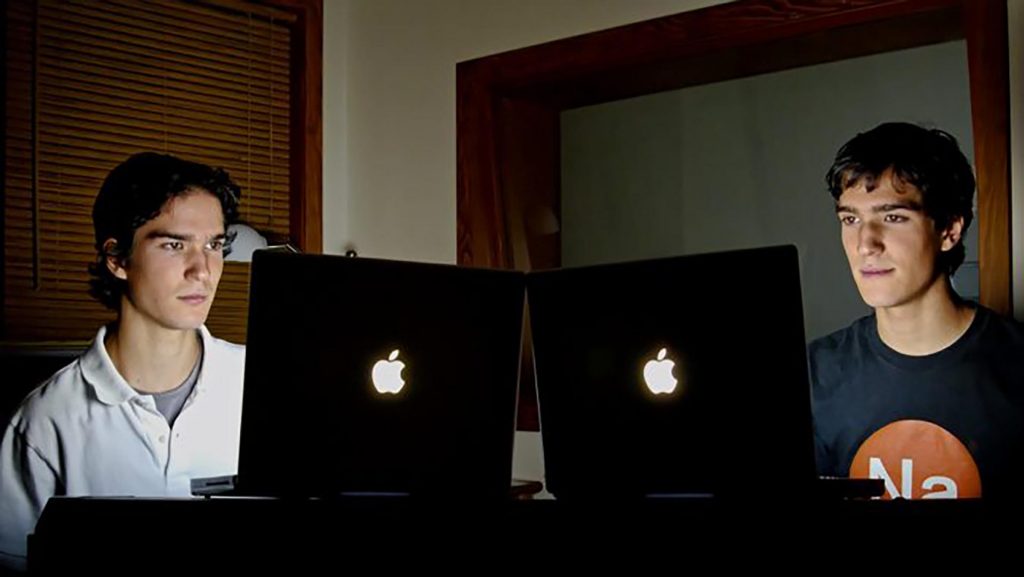 It turns out, I needed to get off that stepping stone in order to move forward in life.
So what about you? Ask yourself, "Is there anything that's been cancelled by this pandemic that should stay cancelled after this pandemic is over?"
Application: The Life-Planning Challenge

Write out your answers to the following questions: 1) "What kind of person do I want to become?" 2) "What kind of person am I today?" And 3) "What steps can I take to close the gap?"
Tip #4: Take time to love others.
We're all at risk of focusing so much on our own problems and concerns that we forget everyone else around us is suffering too.
We can focus on how hard it is to go through something like this at 16-years-old and never think about what it's like to go through something like this at 10-years-old or 5-years-old.
Or we can focus on how difficult it is to be a family of five all crammed into a small house… and never think about what it's like to be shut-in, all alone like our 85-year-old neighbor down the street.
Application: The Make Someone's Day Challenge

Brainstorm a plan to absolutely make someone's day… then actually do it! It could be your mom, your dad, a sibling, a friend, or an elderly person in your neighborhood! You have total creative control… provided you actually make their day.
Tips #5: Take time to seek the Lord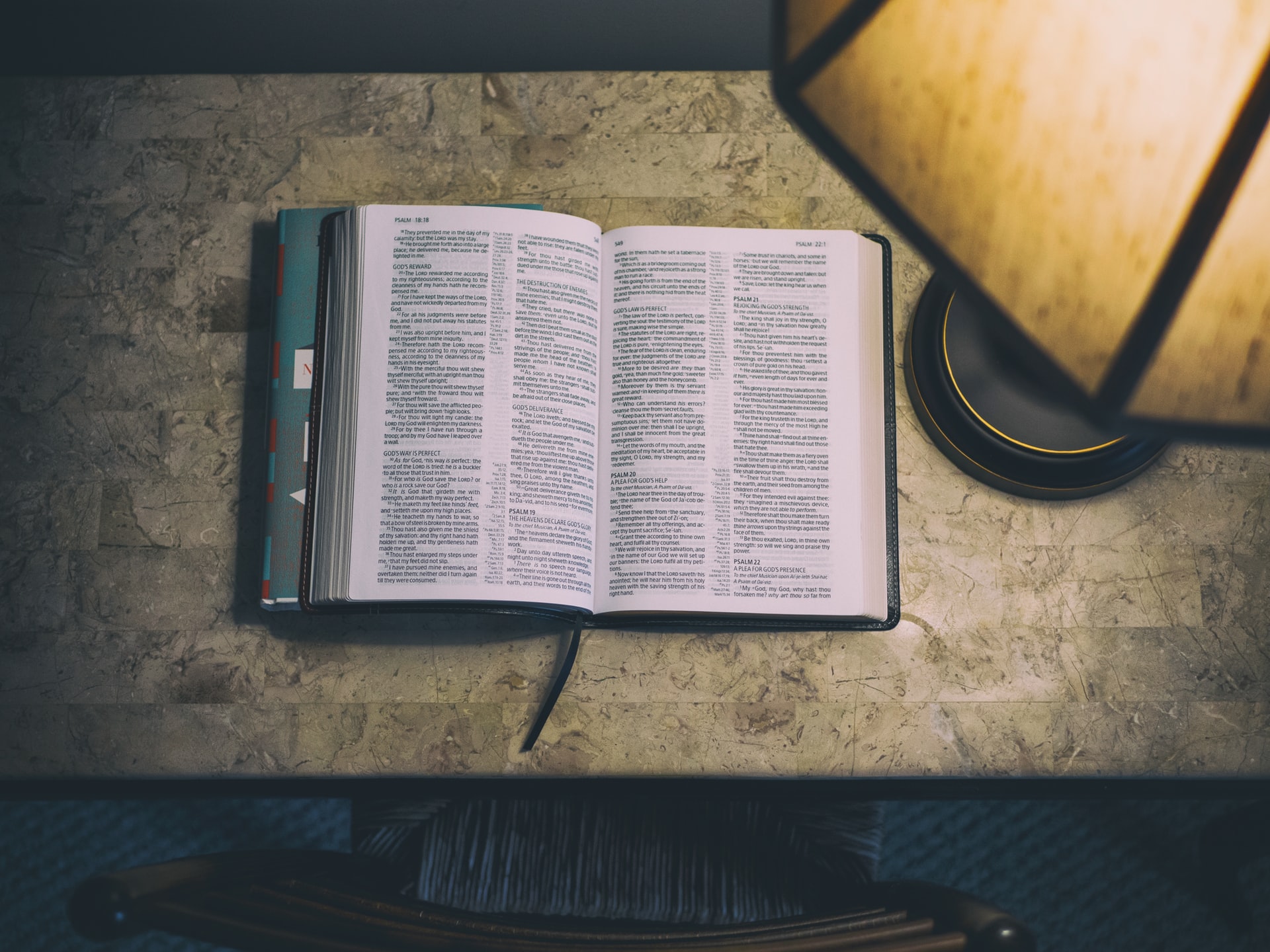 We've all heard this verse a dozen times. But reading it in the midst of global pandemic made it hit home harder than ever before.
"If My people who are called by My name will humble themselves, and pray and seek My face, and turn from their wicked ways, then I will hear from heaven, and will forgive their sin and heal their land." — 2 Chronicles 7:14
Friends, we must seek God. We must humble ourselves and pray. We must turn from our wicked ways. And maybe, by His grace, God will forgive our sin and heal our land.
Application: The "Pray Until You Pray" Challenge

For one week, set aside 30 minutes each day to really pray. Your goal is to push past the initial boredom and distraction of your normal prayer life and "pray until you pray." Keep a notebook and pen handy so you can jot down any thoughts that try to distract you (e.g. "Oh yeah, I can't forget to submit my Spanish homework tonight!"). Otherwise, keep all distractions away and really pray.
Application: The 30-Day Bible Reading Challenge

Read through the entire Bible in one month. That's about 40 chapters per day. I did this in high school and it was one of the most formative spiritual experiences of my life. Read this article from a woman who completed the 30-Day Bible Challenge for inspiration.
Tip #6: Take time to say "yes".
If you're like most people, you spend your life saying "no" to things because you're too busy.
Your little sister wants you to play with her. "I'm too busy."
Your youth pastor recommends a book for you to read. "I'm too busy."
There's an online course or program that looks really helpful. "I'm too busy."
"Maybe someday later, when life slows down."
Well guess what friend… Life has slowed down. In fact, it's possible this is the slowest your life will be ever again. So don't waste it.
Application: Do "ALL The CHALLENGES" WITH ME AND OTHER TEENS

Over the next few months my Do Hard Things University students and I are going to work our way through each of the challenges listed in this article. (Yes, including the 30-Day Bible Reading Challenge). Registration closes soon. Click here for more information.
Tip #7: Join me for Do Hard Things University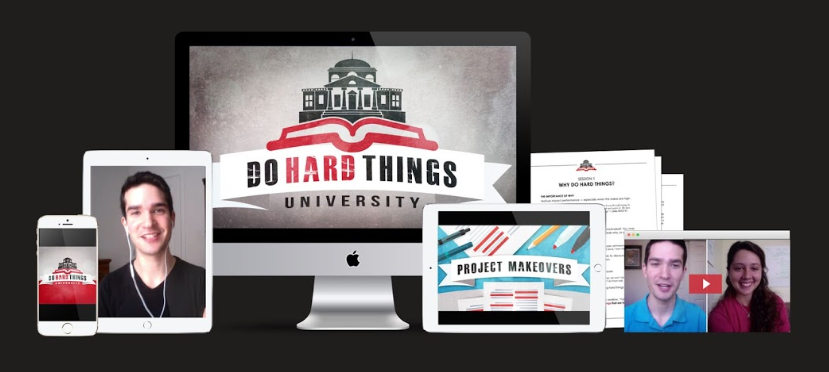 Do Hard Things University is my online course for young people who want to make a difference in the world, but don't know where to start.
And over the next few months my students and I are going to work our way through each of the challenges listed in this article. (Yes, including the 30-Day Bible Reading Challenge).
Registration closes soon and no one will be turned away for lack of funds.
Click here to learn more
This self-paced online course is designed to help students improve their productivity, motivation, time-management, and self-leadership skills.
And it's perfect for teens who are struggling with disrupted routines and a lack of direction.
Here's everything that's included:
6 Teaching Sessions
Loaded with encouragement and high expectations, these sessions cover practical self-leadership topics like managing your time, mental energy, and motivation, making good plans, following through, etc.
Community Membership (6 Months)
A safe and private online space for productivity sprints, serious discussion, prayer requests, and fun "do hard things" challenges.
World Changer Interview Series
Exclusive interviews with young missionaries, philanthropists, and authors who are out changing the world (e.g. Riley Banks-Snyder, Zach Bonner, and Jaquelle Ferris).
Project Makeover Library
Watch me give detailed feedback on student projects, including: fiction and non-fiction writing, local outreach, evangelism, missions, and blogging.
Coaching Call Archives
Browse through nearly 50 common questions and hear my answers (e.g. "What do you do when your peers criticize you for wanting to do hard things?")
Again, registration is closing very soon.
If you'd like to join me and other serious Christian teens in going through the six challenges I shared in this article…
And if you'd like to learn how to better manage your time, stay motivated, and make an impact on the world starting right where you are…
Then please join me for Do Hard Things University.
Click here to learn more